Our Portfolio
Affluence PR has served more than 300 brands in the retail and F&B sectors over the years. Check out what we have done for our other clients, and be inspired! Speak with us to find out what are the best practices learned over the years that we can activate for you.
Bacardi Mojito Fiesta
World's First Mojito Festival, Singapore
Food & Beverage
The ice-cold Mojito is one of the most popular cocktails. Due to its ever-increasing popularity in Singapore, Affluence PR was appointed by Bacardi-Martini to develop and launch a unique event that would further the appreciation of this cocktail. We conceptualised the world's first Mojito festival, and called it The Original Bacardi Mojito Fiesta. Within the festival which lasted for 3 weeks, we held 5 large-scale events of Bacardi, the events strengthened by our PR, marketing, and design concepts. We also pitched for funding for Bacardi to take this event to an even larger scale. The outcome was a massive funding from STB along with the brand's boosted recognition.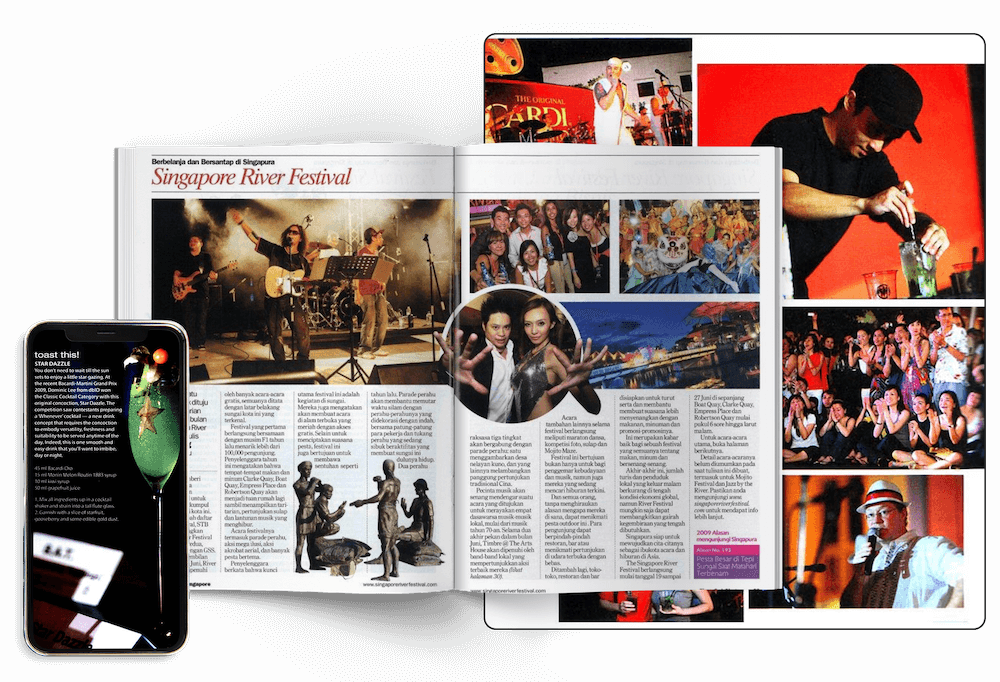 BONIFACIO
Singapore's First Mid-Priced Filipino Restaurant
Food & Beverage
Bonifacio is Singapore's first restaurant that specialises in authentic Filipino cuisine. Due to 25% of the Singaporean white-collar working population hailing from the Philippines, the diner's launch was much anticipated. We handled the fanfare of the inauguration with a series of media lunches, which garnered extensive coverage in prominent publications.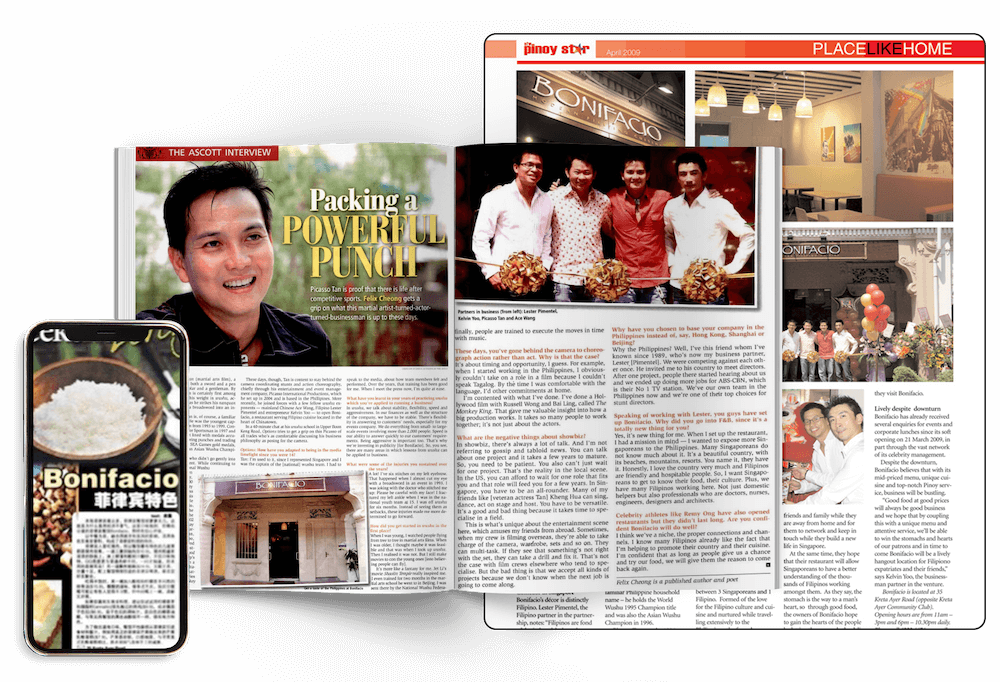 BOTTLES & BOTTLES
Singapore's Go-To Wine Provisioner
Food & Beverage
Bottles & Bottles, homegrown wine retailer and prominent procurer of the finest wines with old world and new world selections, partnered with Champagne Cattier to bring one of the most exclusive champagnes in the world to Singapore. Known for their variety of cuvées and revered for their heritage, Champagne Cattier handpicked eight champagnes to be introduced to the local market. Affluence PR pitched for this launch to major media outlets, managed media interviews, and organised a media lunch event with Cattier champagne to garner more than SGD 85,740 worth of coverage for the client.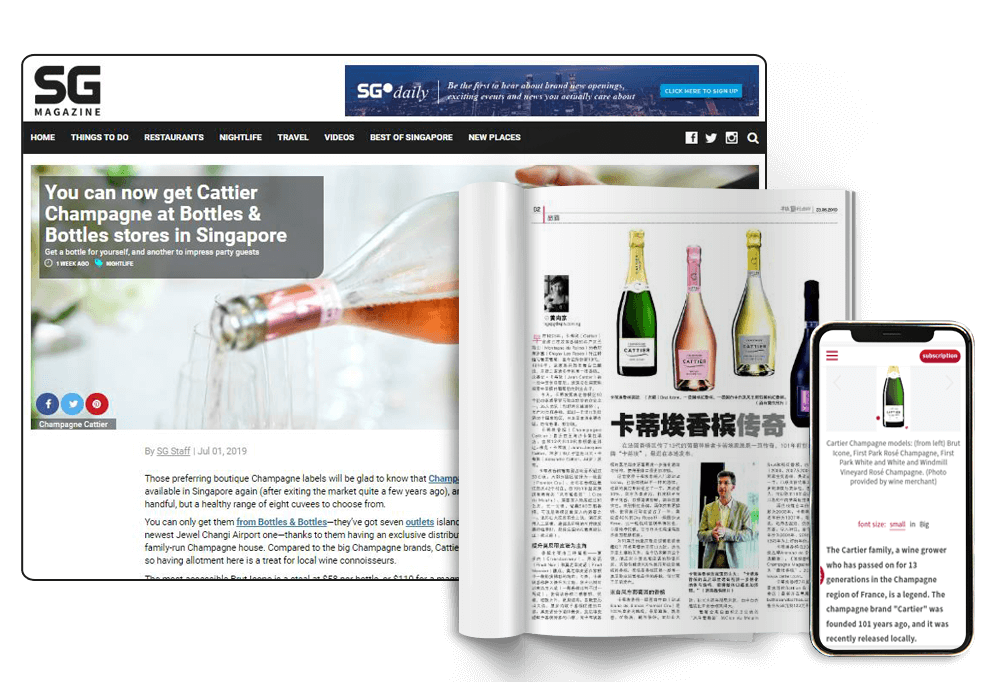 BREAD TALK

See-through Bakery Concept
Food & Beverage
BreadTalk is an Asian transparent bakery concept that has become a staple in the nutriment of many Asian households. For the brand's 5th anniversary and 100th store's inauguration in China, we reached out to the foreign desks of major Singaporean media outlets to get BreadTalk featured in the overseas news industry.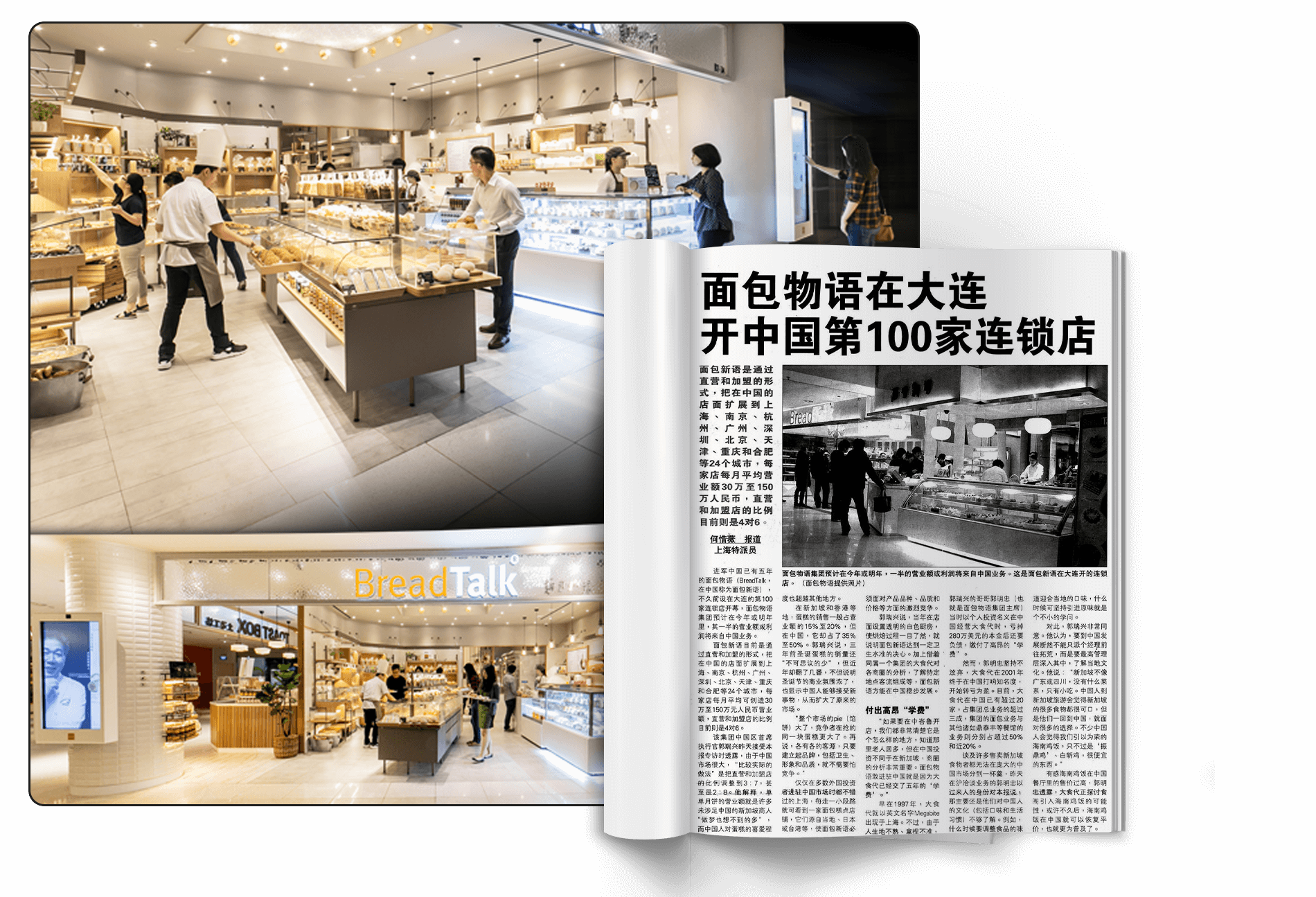 CANOPY HORTPARK

A Dining and Retail Escapade Amidst Nature
Food & Beverage
Canopy takes root at HortPark with the opening of its second outlet nestled in the lush greenery of Singapore's gardenscape. Affluence PR was authorized to invite members of the media and influencers to a heightened garden dining experience within the green walls of its indoor, alfresco, and retail space, seamlessly integrated by the biophilic design for an escape into nature. After just 3 months post-launch, the total media coverage garnered was over SGD 203,000.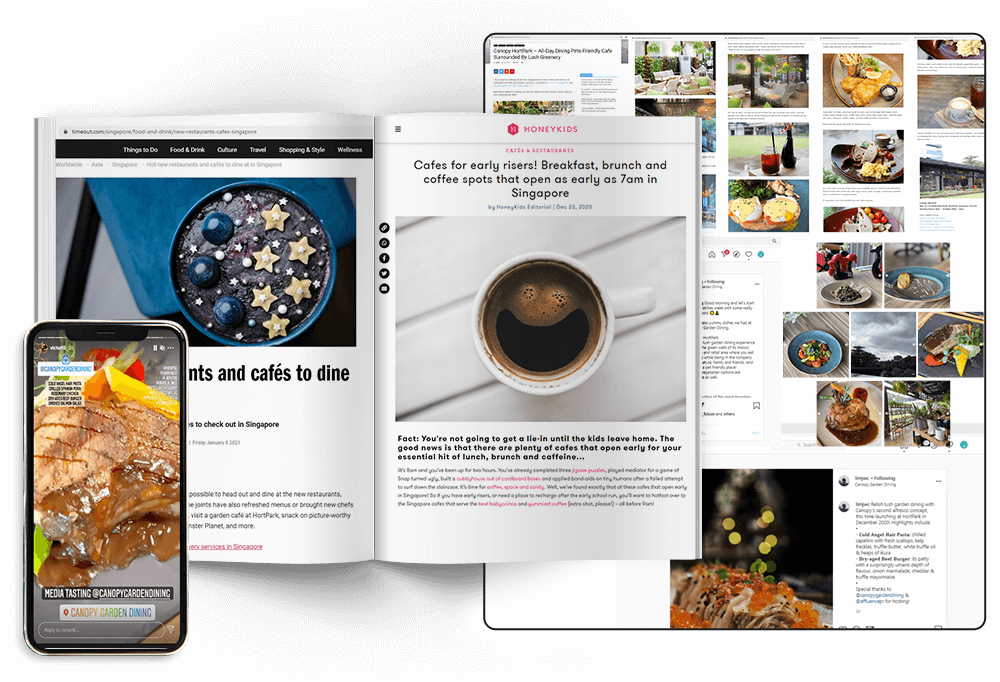 CASA BOM VENTO

Premium Straits (Peranakan and Eurasian) Cuisine Restaurant
Food & Beverage
Casa Bom Vento is an upscale restaurant which serves exquisite Dutch-Indo Eurasian and Peranakan cuisines. The Christmas of 2011 saw a rejuvenation of the traditional Tok Panjang banquet (long table meal) in Casa Bom Vento which featured 36 dishes of Straits Cuisine. Affluence PR conceptualised this idea for the restaurant's owner, Chef Lionel Chee, which became highly profitable and got a good deal of coverage by major Singaporean publications.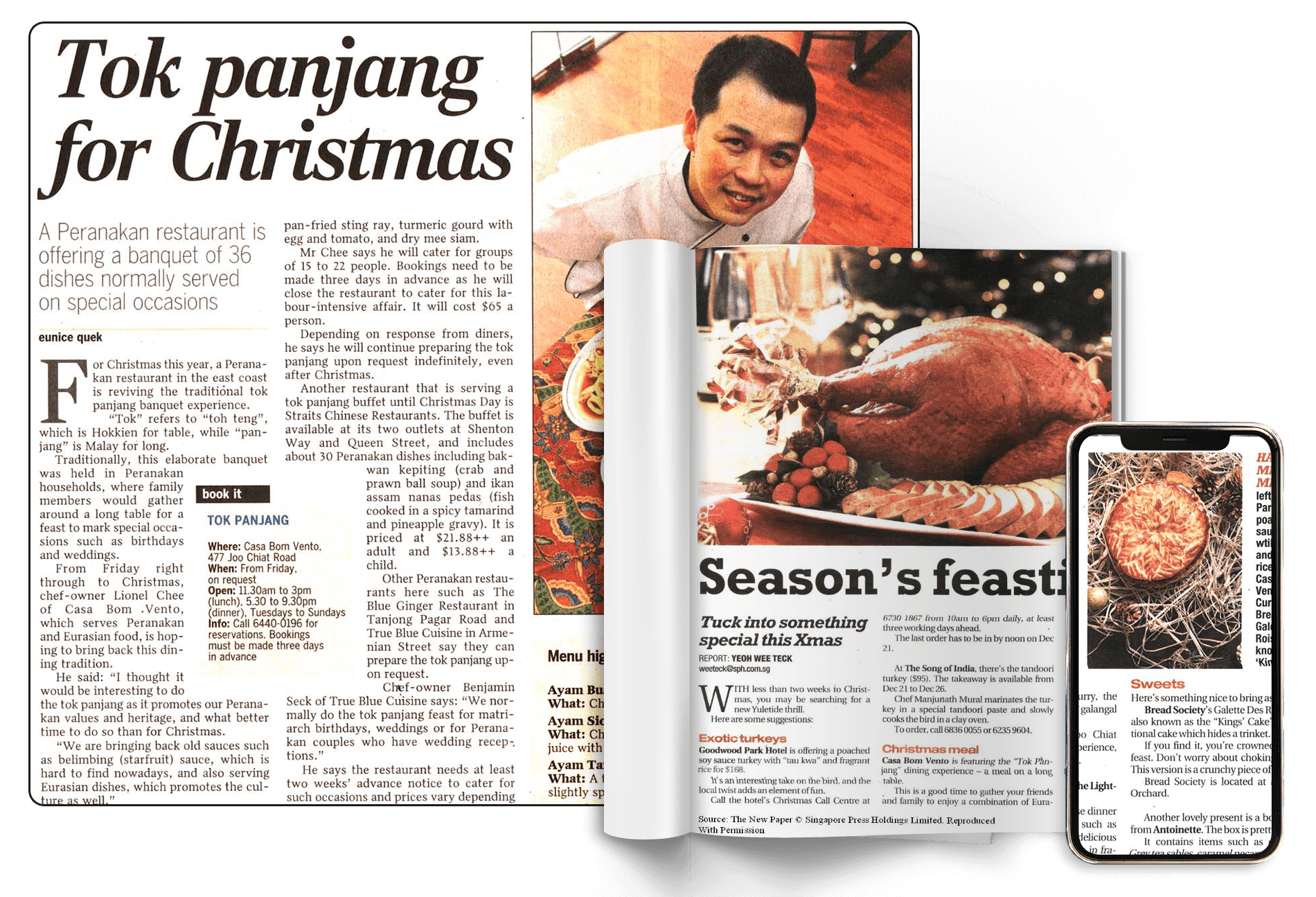 CHIX HOT CHICKEN

Singapore's First Fast-Casual Restaurant Serving Nashville Hot Chicken
Food & Beverage
This fast-casual restaurant launched with a pledge to imbue Singapore with the luscious taste of Nashville's local epicurean specialty, Nashville Hot Chicken. Affluence PR was appointed by this restaurant to facilitate the commemoration of its one-year anniversary. Our team helped Chix Hot Chicken in launching a new menu offering Southern classics, American comfort food, and Singapore-inspired flavours that come with a generous serving of Southern hospitality. The client also wanted more exposure in the Chinese media titles to capture a bigger share of the non-halal customers. In response, Affluence PR successfully garnered a total of SGD 112,380 worth of media coverage across both traditional and digital media titles.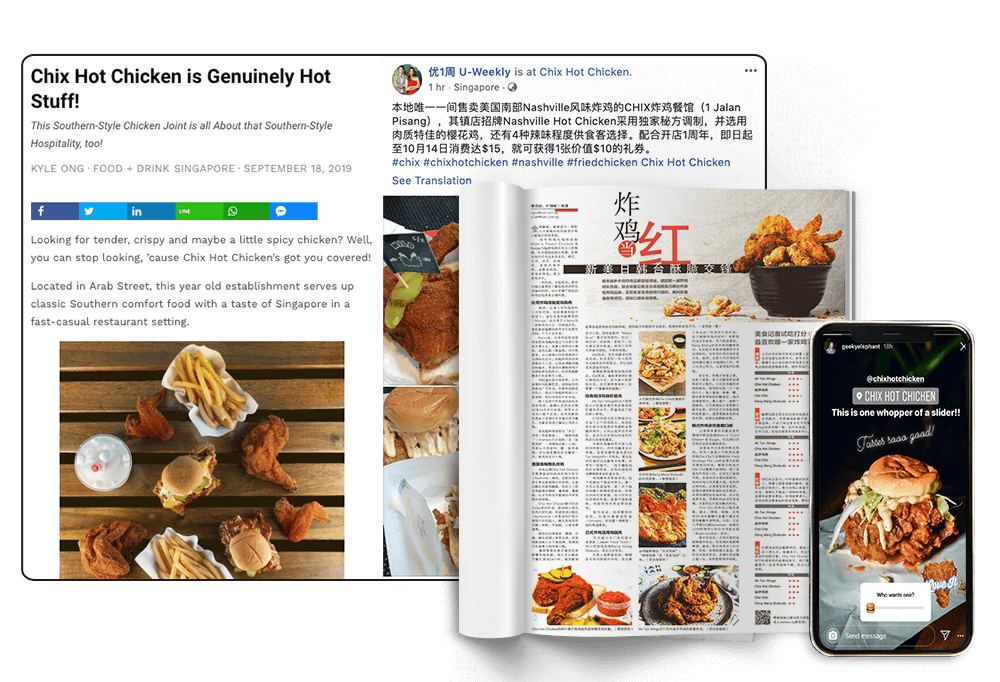 DISTRICT 10

Contemporary Concept Bistro
Food & Beverage
When a Chef and some owners set to play up the resort-style, natural setting of the the canteen of an old Secondary School, located in the Newton area around an old tree in the school compound, a unique bistro was created, known as District 10. For the inaugural promotion, Affluence PR prompted word-of-mouth advertising which contributed to the success of the restaurant from day one.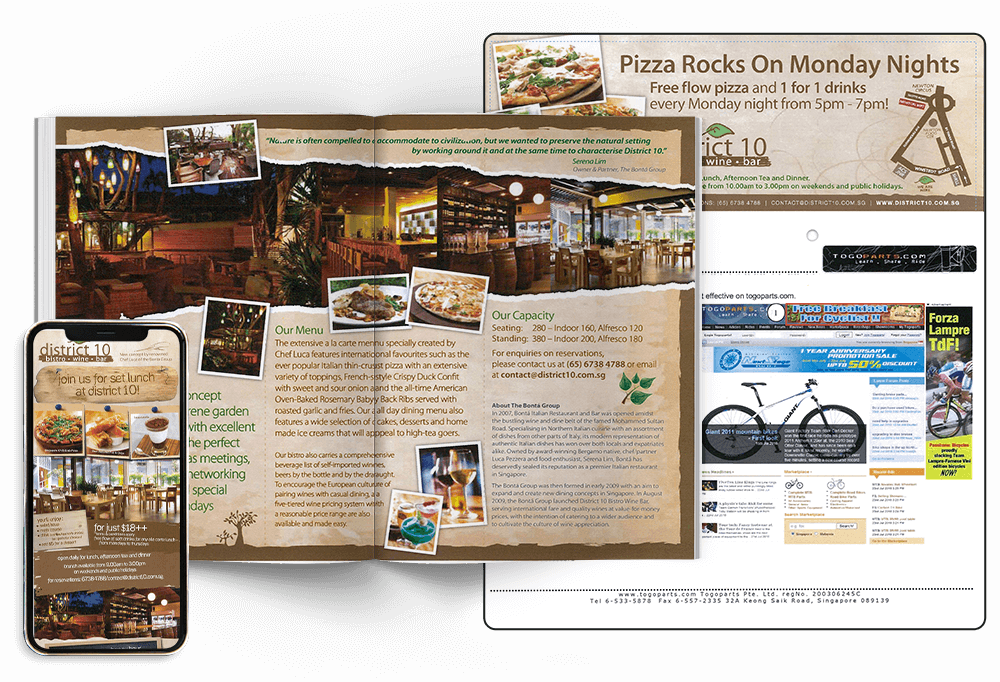 ENAK KL

Malay Fine Dining Restaurant in Kuala Lumpur
Food & Beverage
Enak KL is a high-end restaurant that serves premium Malay cuisine in one of the most prestigious malls in Malaysia. The restaurant had never held a media conference in its six years after its inception. We conducted a media tasting of its new year menu in KL itself.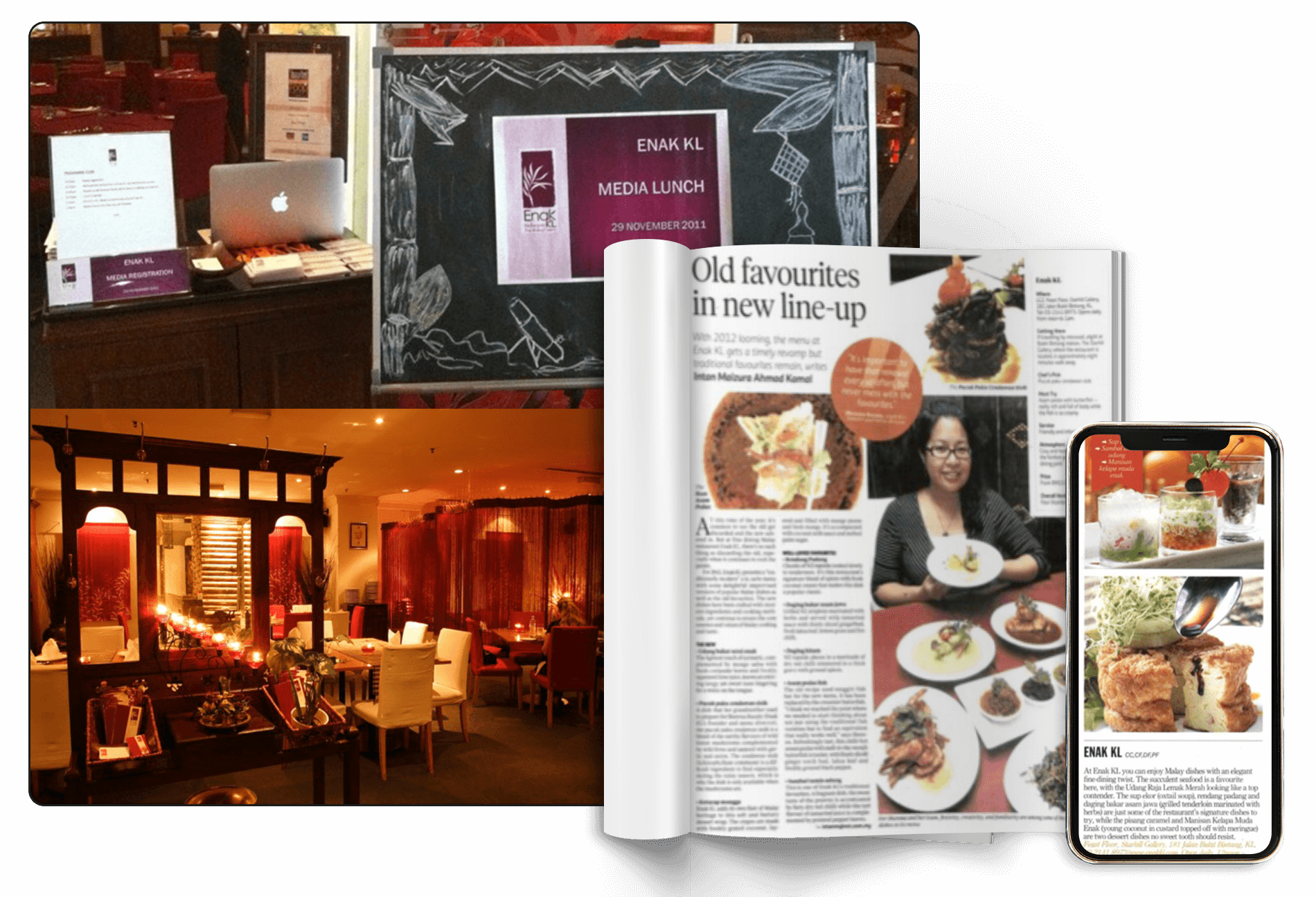 EACH-A-CUP
Singapore's Oldest Bubble Tea Brand
Food & Beverage
A fun and friendly brand to work with, Each-A-Cup is youthful, energetic, and full of bubbles! We were authorized to rejuvenate the brand and reconnect with the youths, as well as to embark on a social media campaign to run contests and polls to help the brand develop. The outcome was highly fortuitous.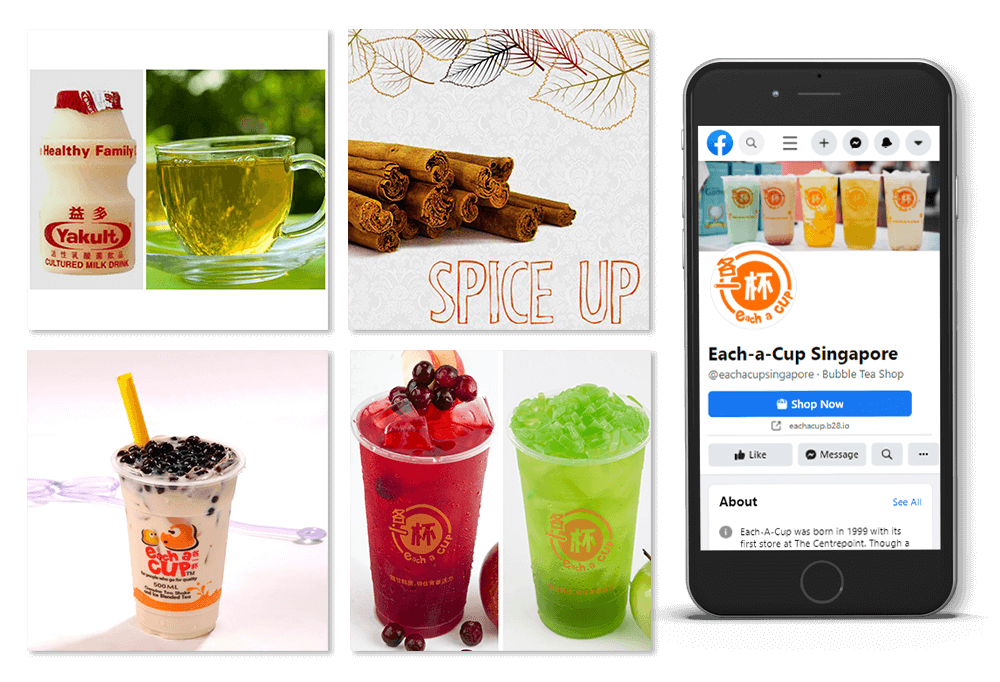 FU ER DAI
Unique Á La Mode Restaurant With A Penchant For Serving Classic Cuisine
Food & Beverage
This classic yet trendy restaurant is an extension of the prominent Bai Nian Niang Dou Fu chain of stalls. The restaurant is a refreshing F&B concept that serves an assortment of delectable dishes, including its signature Abalone Cheese Meehoon. Affluence PR was designated to arrange media interest angles so as to garner publicity in the press. Our team managed to feature the restaurant in a half-page article in the Sunday Times as well as stockpile lots of social media coverage following the media tasting event arranged by Affluence PR.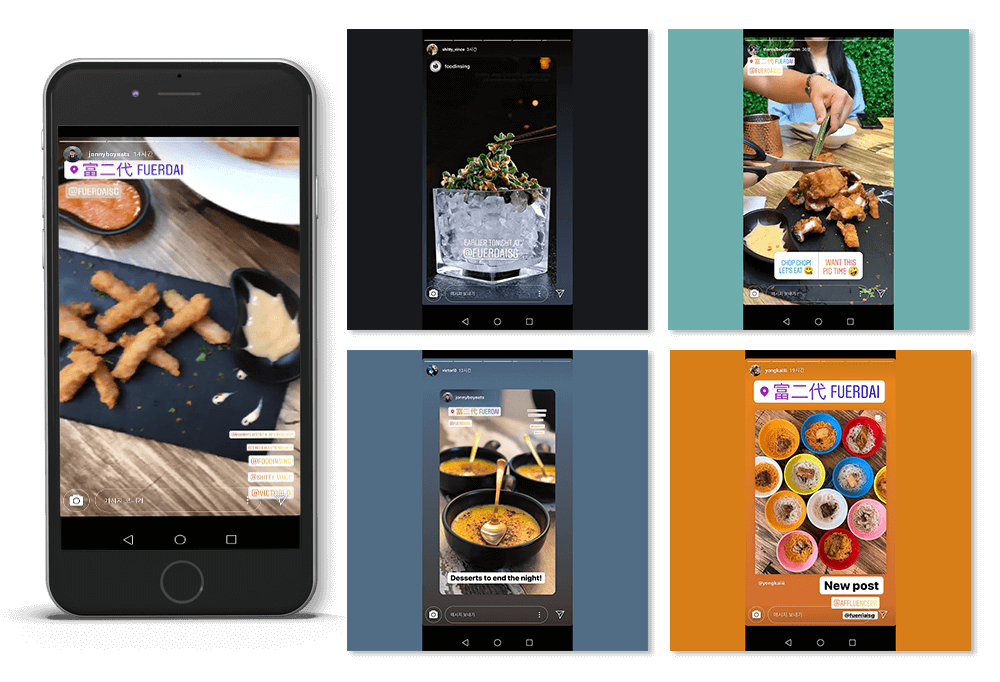 FUKUI PREFECTURE
Inaugural Food Fair and Food Tasting
Food & Beverage
Three weeks before the inauguration of the event, the Japanese agency contacted us in Singapore to help them shore up attendance for their forthcoming food event, as well as provide on-site event management support. The PR partner they had contracted earlier had only secured 20 RSVPS by then. We created an invitation campaign for them and relaid it to 50,000 of our mailing list, garnering another 120 signups within a few days, leading to a successful, full house event.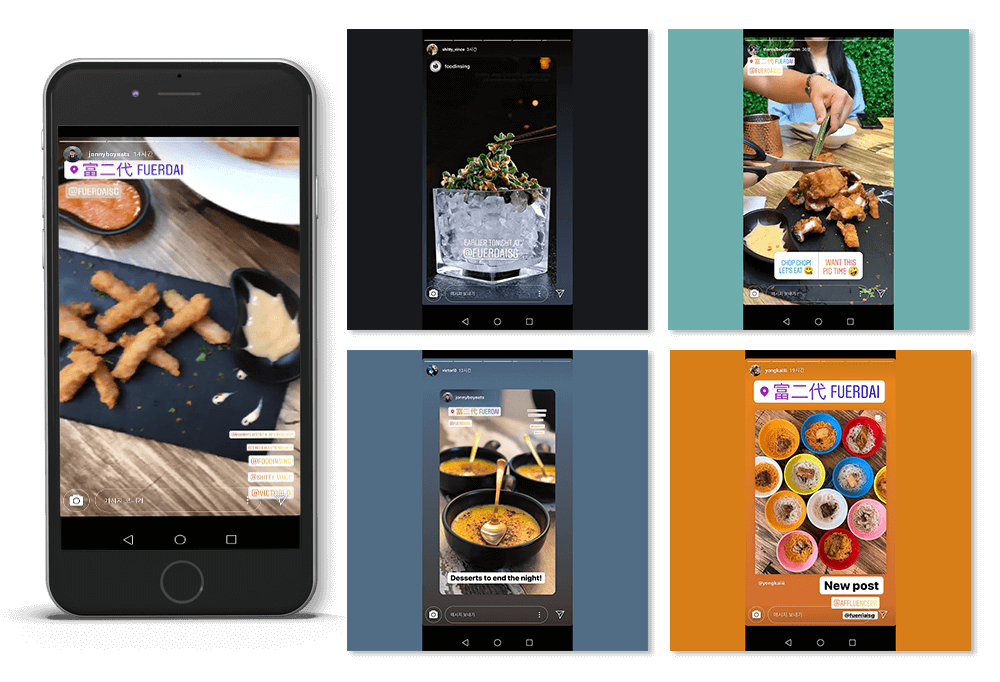 GUKSU KOREAN NOODLE HOUSE
Exquisite Handmade Korean Noodles
With its launch, this restaurant rolled out a menu offering a wide range of savoury noodles to satiate the cravings of Korean food lovers. Affluence PR was appointed to handle the PR for the brand with the owner of the restaurant initially thinking it was too expensive an undertaking. Shortly afterwards, he realised the dip in his business without the PR at work, so he continued the contract with us. Our team handled several media tastings at the outlet along with managing their social media to drive new fans to sample their new dishes.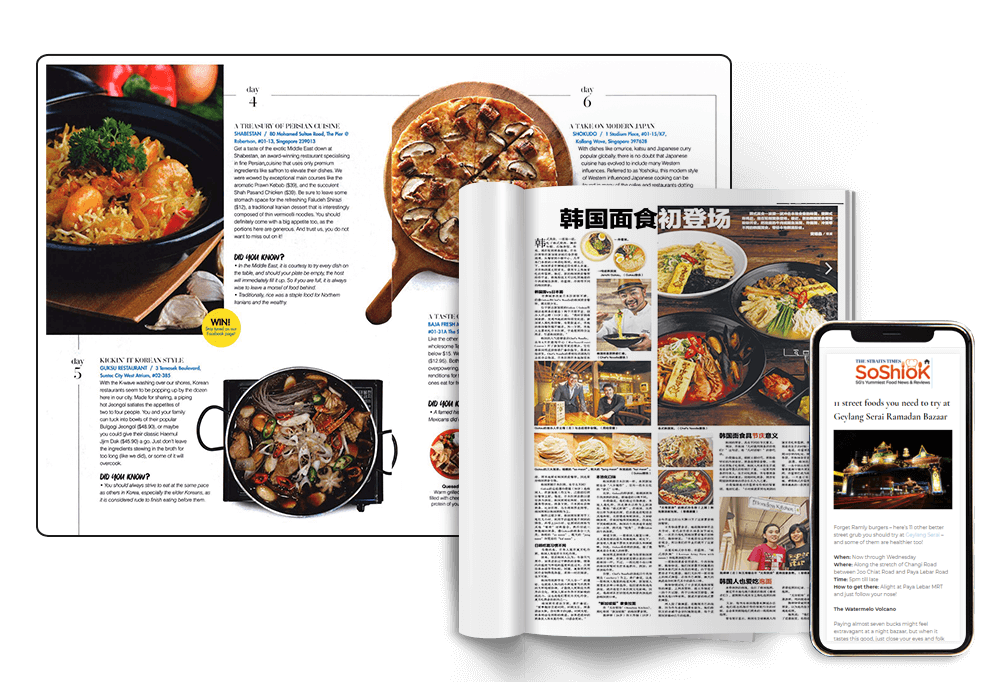 HONG KONG SHENG KEE DESSERT

High-End Classic Hong Kong Cuisine
Food & Beverage
Hong Kong Sheng Kee Dessert is a concept actualised for those Singaporeans who yearn for the flavours and aromas wrapped in authentic Hong Kong Cuisine. The restaurant's tantalising menu spans across the authentic Hong Kong-style desserts, delicious snacks, savory noodles, and flavourful rice prepared with quality ingredients.
Affluence PR was approached to design a PR campaign for the brand to feature the brand's signature dishes: HK Wanton Noodle, and the All-New Truffle Wanton Noodle across traditional & digital media.
Our team strategically crafted media pitches, organised media tasting sessions, and successfully garnered coverage across various broadcast, print, and online media, including a Live Broadcast on MediaCorp Capital 95.8 FM.
Our team also oversaw the promotional launch campaign for this restaurant highlighting its $1 wanton offer, which garnered long queues for all outlets on the day of launch.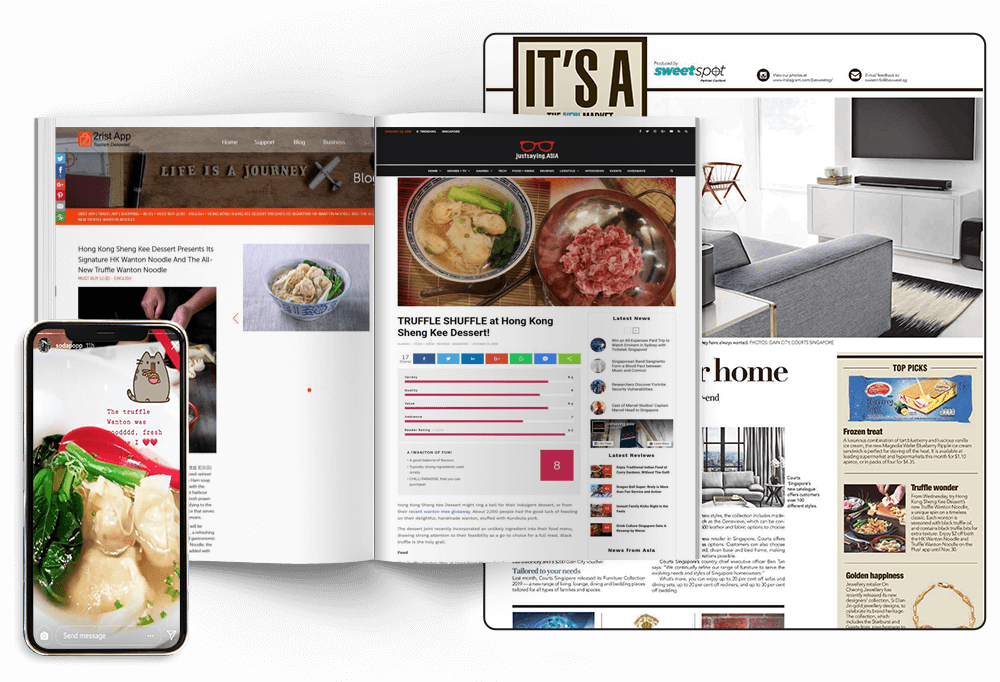 JUCHHEIM

Japanese Style German Sponge Cakes
Food & Beverage
This confectionary shop launched the Japanese/German Baumkuchen (Takashimaya), delightful sponge cakes based on the Indonesian layered cake, Kueh Lapis. Affluence PR was appointed to handle PR for this launch with our effective marketing strategies. We held several media tasting events and garnered public & media reviews. The media loved these well-packaged Japanese sponge cakes and the reviews drew more customers to the outlet.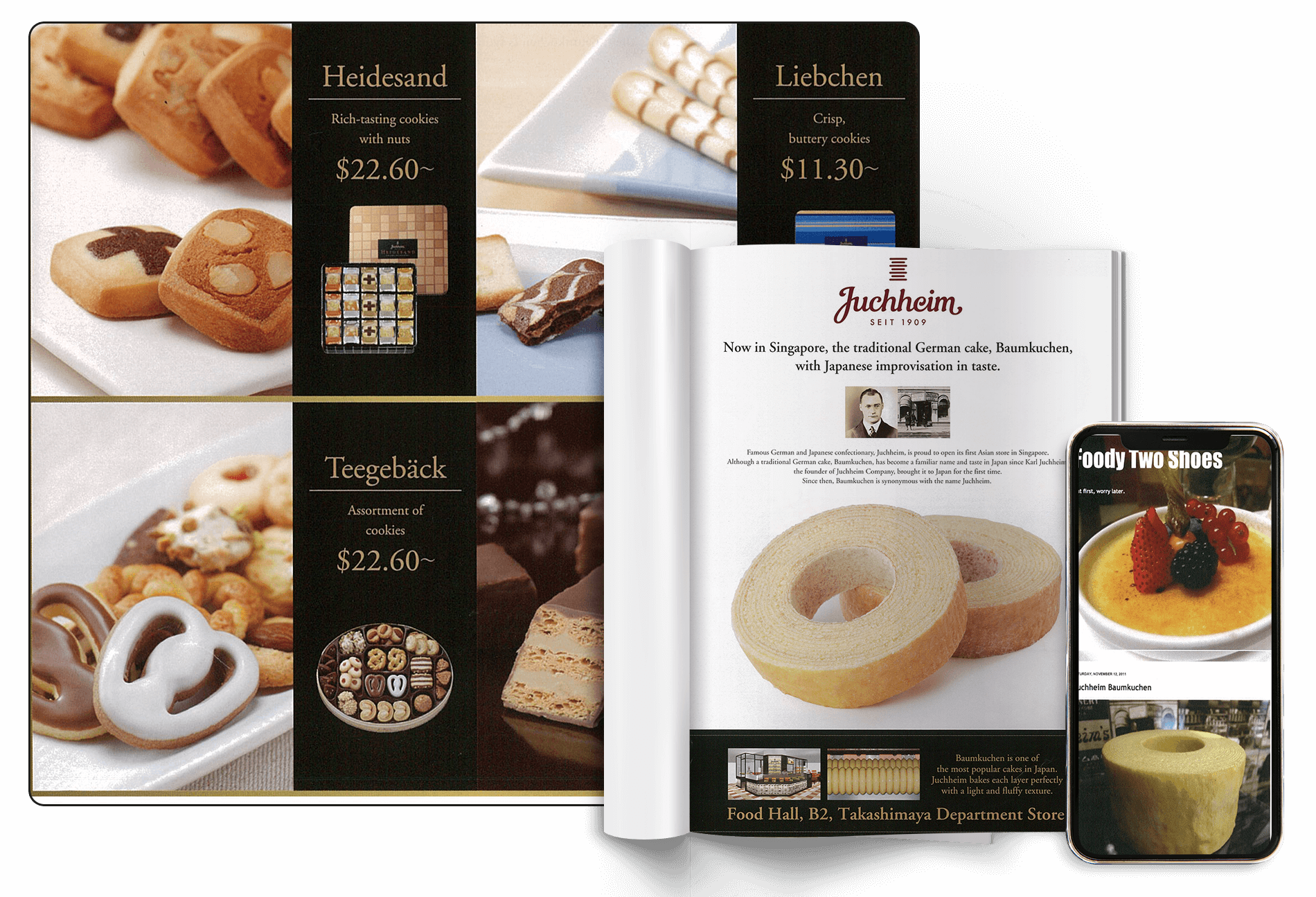 KIMCHI KOREAN RESTAURANT

Classic Korean Cuisine With A Twist
Food & Beverage
Kimchi established itself as a staple for the Korean restaurant experience with more comfort. Different from other Korean outlets with narrower walkways and closer tables, patrons of Kimchi take pride in enjoying Korean fare cooked by Korean chefs in a fine dining ambience without the increased cost. For this restaurant's launch in Suntec City, Affluence PR strategically crafted media pitches for this brand's recognition and recall. The outcome was a broad coverage across traditional and digital media, with this restaurant being featured in several notable publications.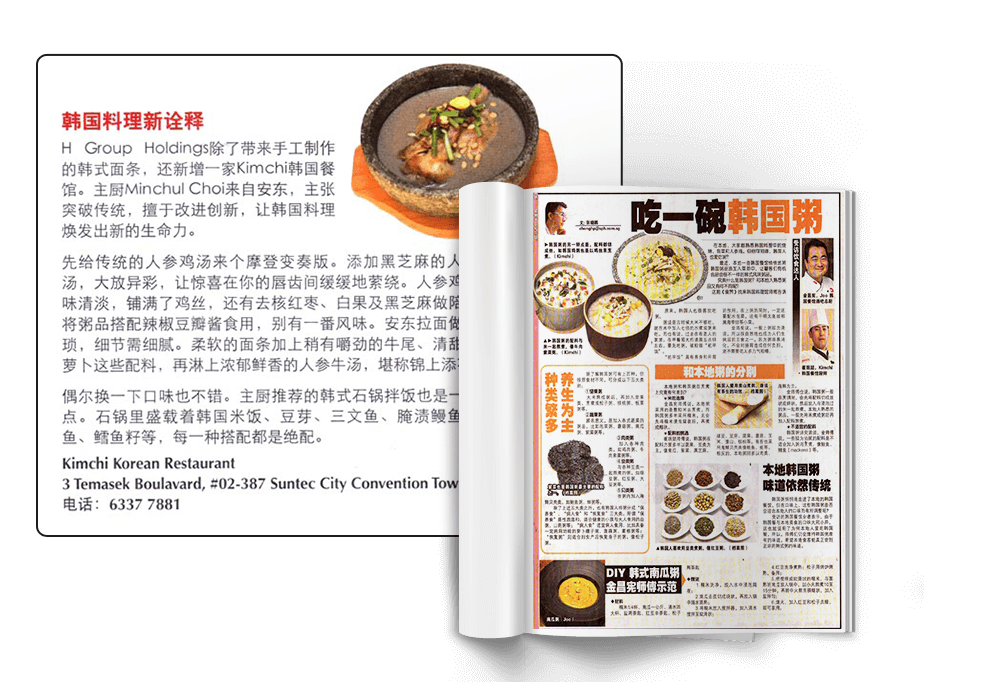 MEN-TEI RAMEN

Authentic Japanese Ramen Restaurant
Food & Beverage
Men-Tei Ramen is a popular eating spot along Robinson Road in our busy Central Business District. Recognized for its Japanese-like meticulous dedication to food preparation and quality, the fast service also holds allure for the time-strapped regulars. With our tactical PR strategy, we reintroduced this restaurant to the media who then did a series of ramen features. The outcome was a wide coverage across prominent traditional & non-traditional media publications.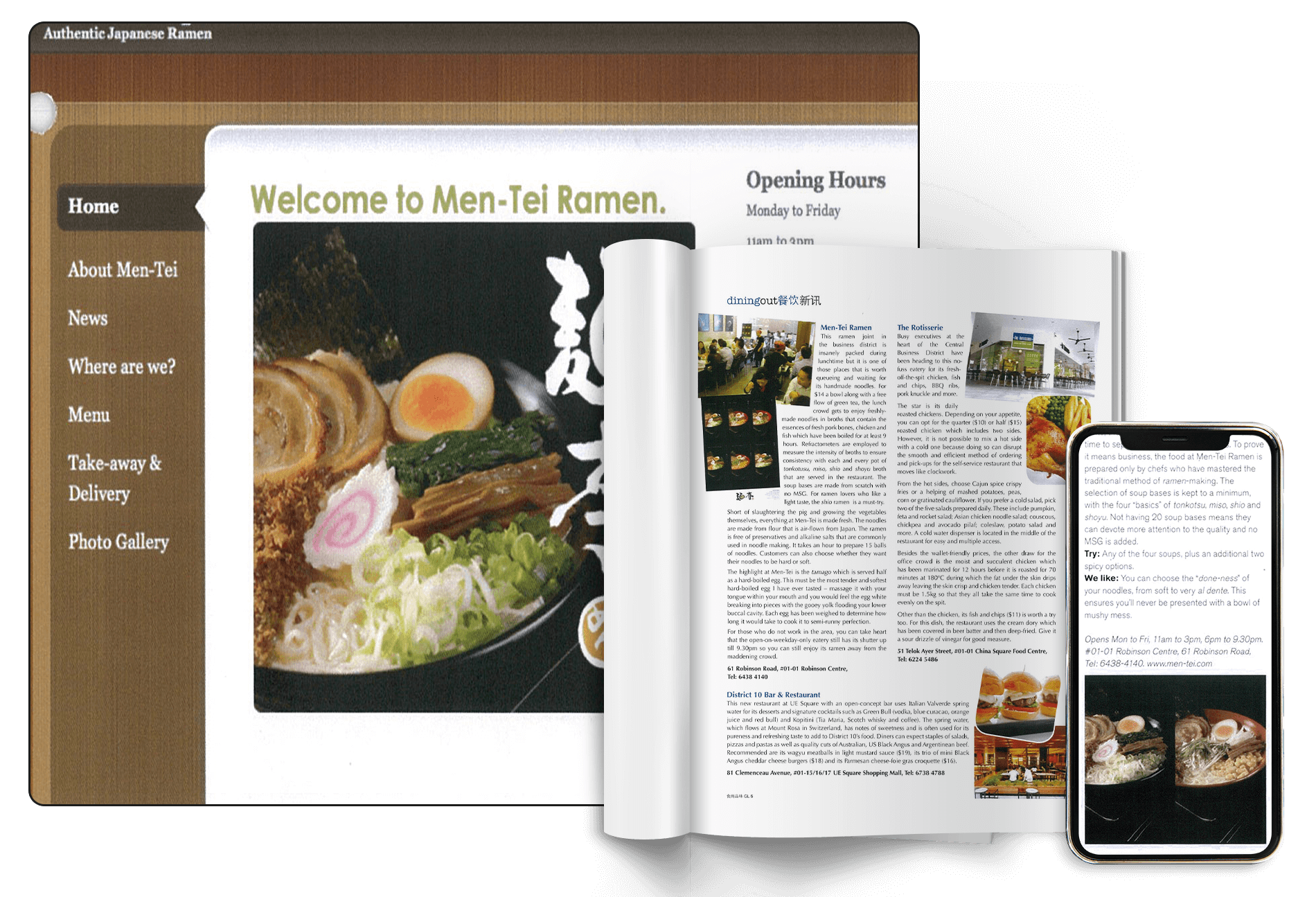 MOOKATA

Singapore's First And Most Popular Thai BBQ
Food & Beverage
Mookata specialises in a tantalising range of BBQ served to the connoisseurs of Thai Cuisine residing in Singapore. The owners used PR and social media as their expansion strategy and selected Affluence PR to work with. In April 2016, a new launch we handled went viral and the restaurant was booked out for the whole month within the first week. The outcome was so overwhelming that we had to take the promotions off social media.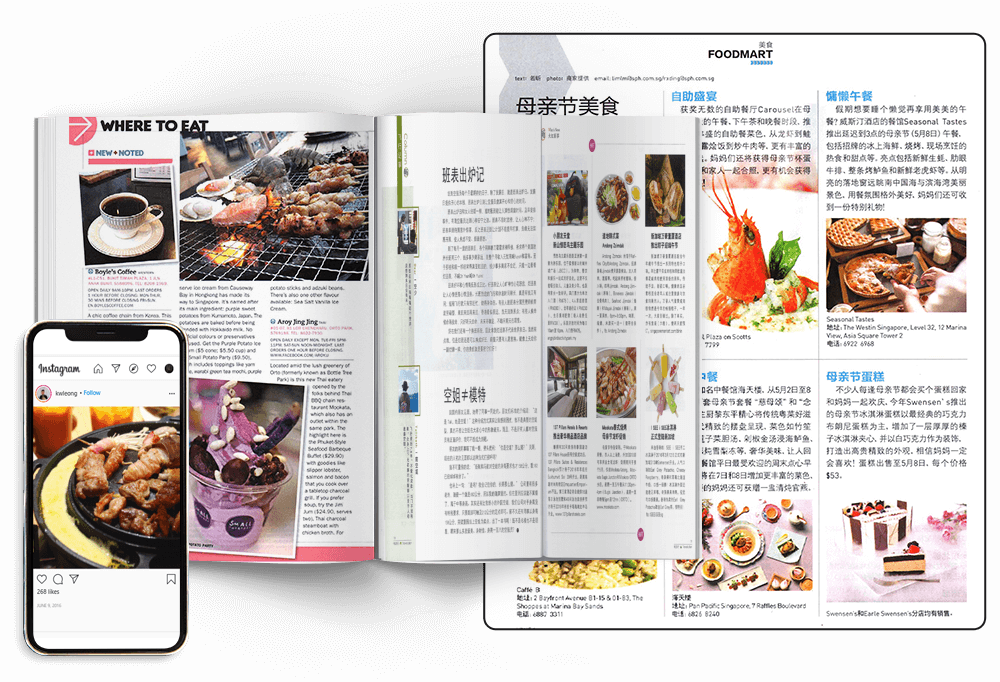 MR BERLIN

Singapore's First Currywurst Kiosk
Food & Beverage
Although this Austrian brand approached us at the last minute of its launch, we managed to pull off a successful media launch with bloggers and media turning up for the food tasting, coupled with a highly trafficked Facebook trailer campaign which we managed. The outcome: the stand saw long queues for their iconic Berlin street food on the first day of the inauguration.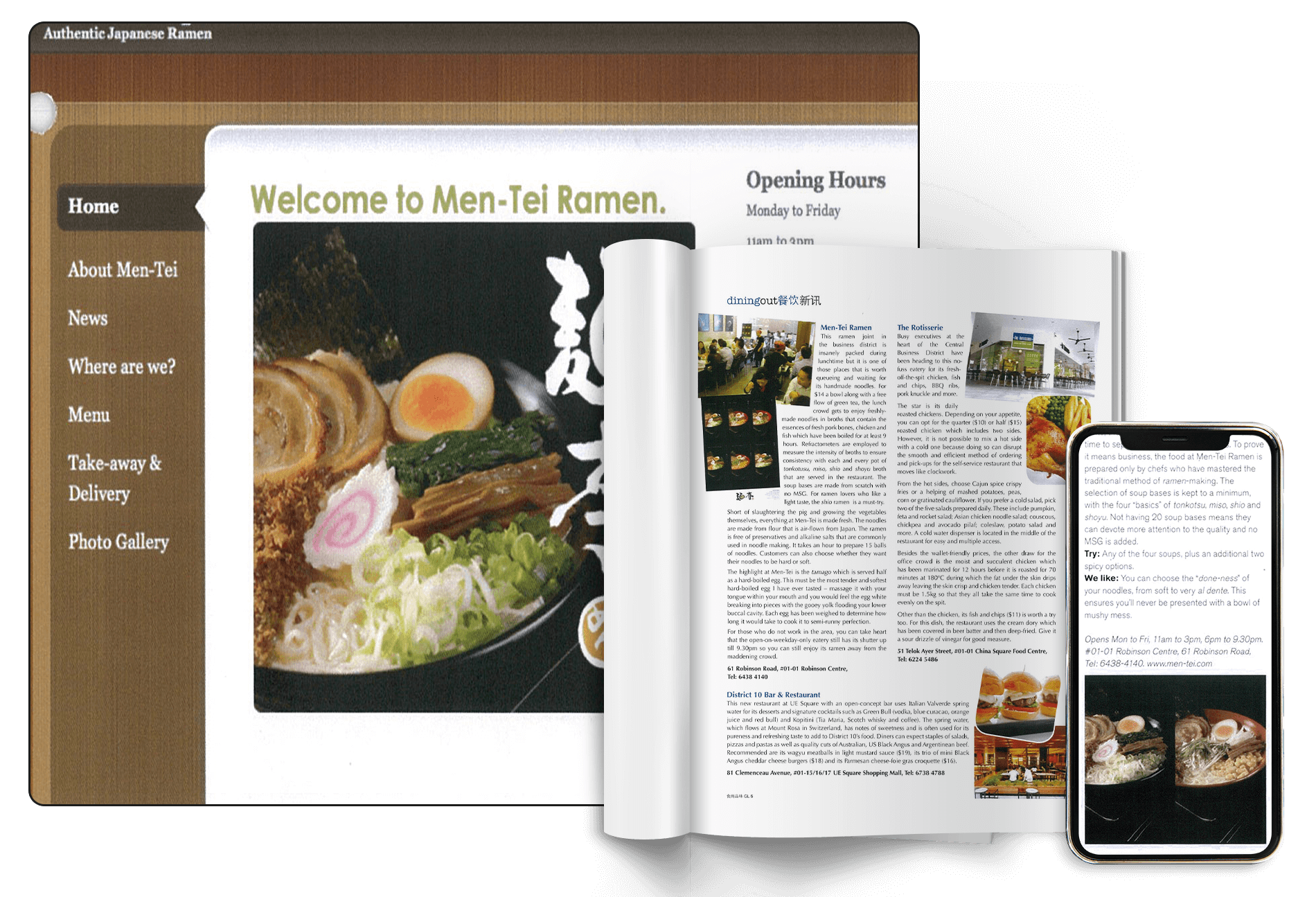 MR COCONUT

State-Of-The-Art Coconut Beverages Concept
Mr Coconut caters to the needs of thirsty Singaporeans looking for a variety of replenishing coconut drinks. This cutting-edge bar concept celebrated its second anniversary with a refreshing new menu launch at Far East Plaza. The event successfully attracted 40 media and social influencer guests. Affluence PR fortuitously pitched for media exposure for the brand on Channel News Asia, Gourmet Living, Straits Times; and on Radio stations like Capital 95.8, and One FM 91.3.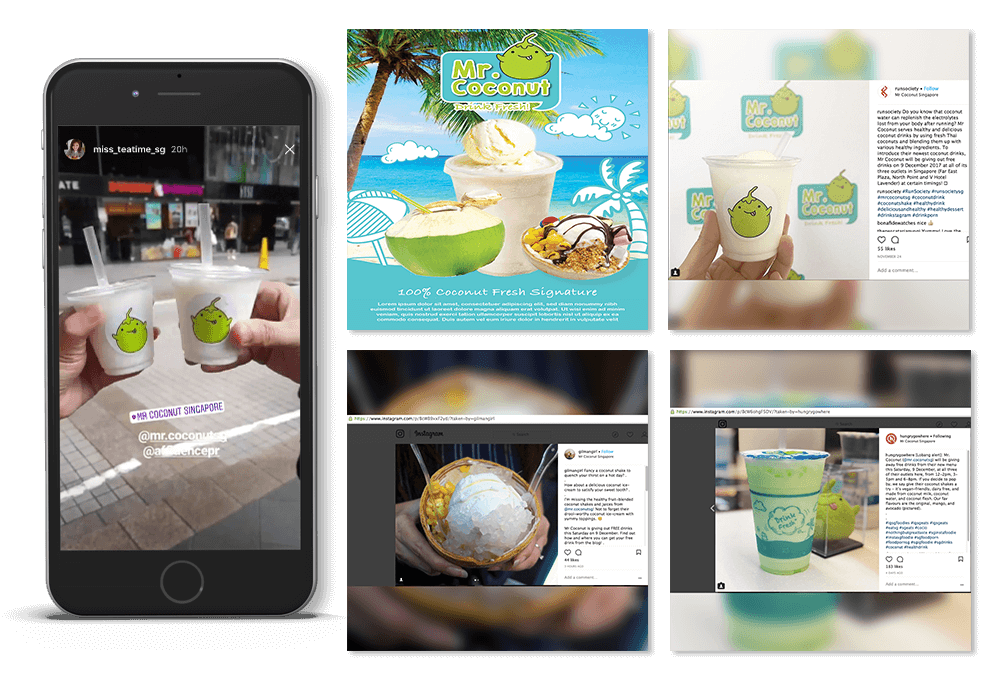 MY NONNA'S

Singapore's First Wheelchair-Friendly Café & Social Enterprise
My NoNNa's is a social corporation registered with raiSE, the Singapore Centre for Social Enterprise, that aims to employ people with special needs and the senior citizens to deliver high-quality Italian and international cuisine. Affluence PR took on the PR for this café on a pro bono basis to help the café raise awareness and sales so that it could employ more F&B staff with special needs. After several media engagements, the café was featured in many top-notch print & online publications. The outcome: Singaporeans from across the island hopped over for a meal. How heartwarming!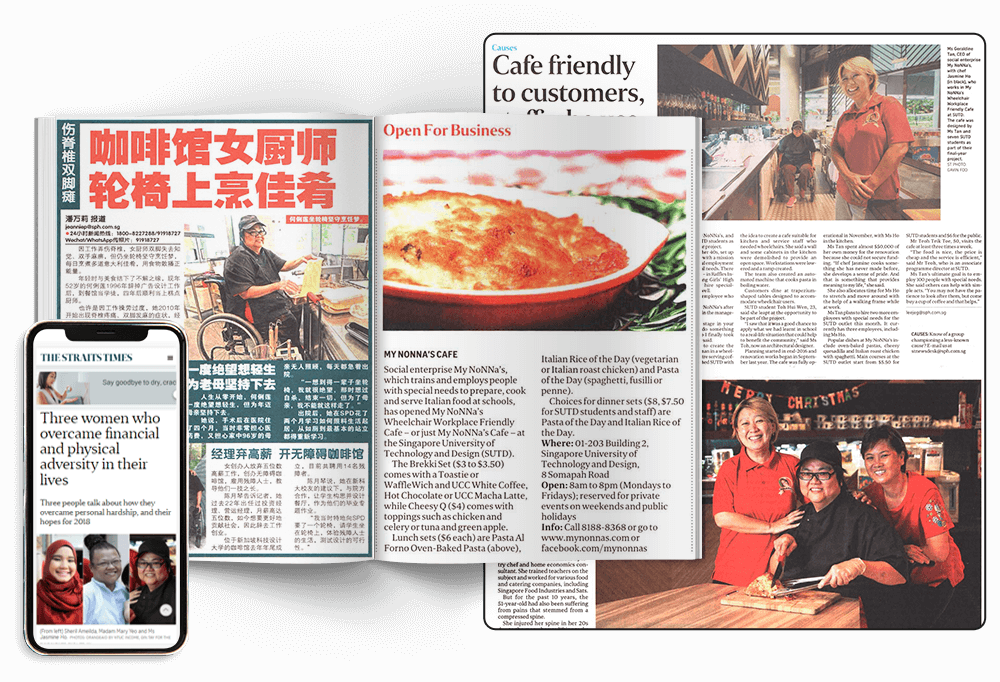 OLD HONG KONG TEAHOUSE

Singapore's First 24-Hour Hong Kong Café
Food & Beverage
The launch of Singapore's first 24-hour Hong Kong teahouse was achieved through the use of extensive pubic relations through media engagement, tasting, and unique launch events. Our team even recreated a Hong Kong style trolley noodle cart for the launch of the restaurant's second outlet at Marina Square!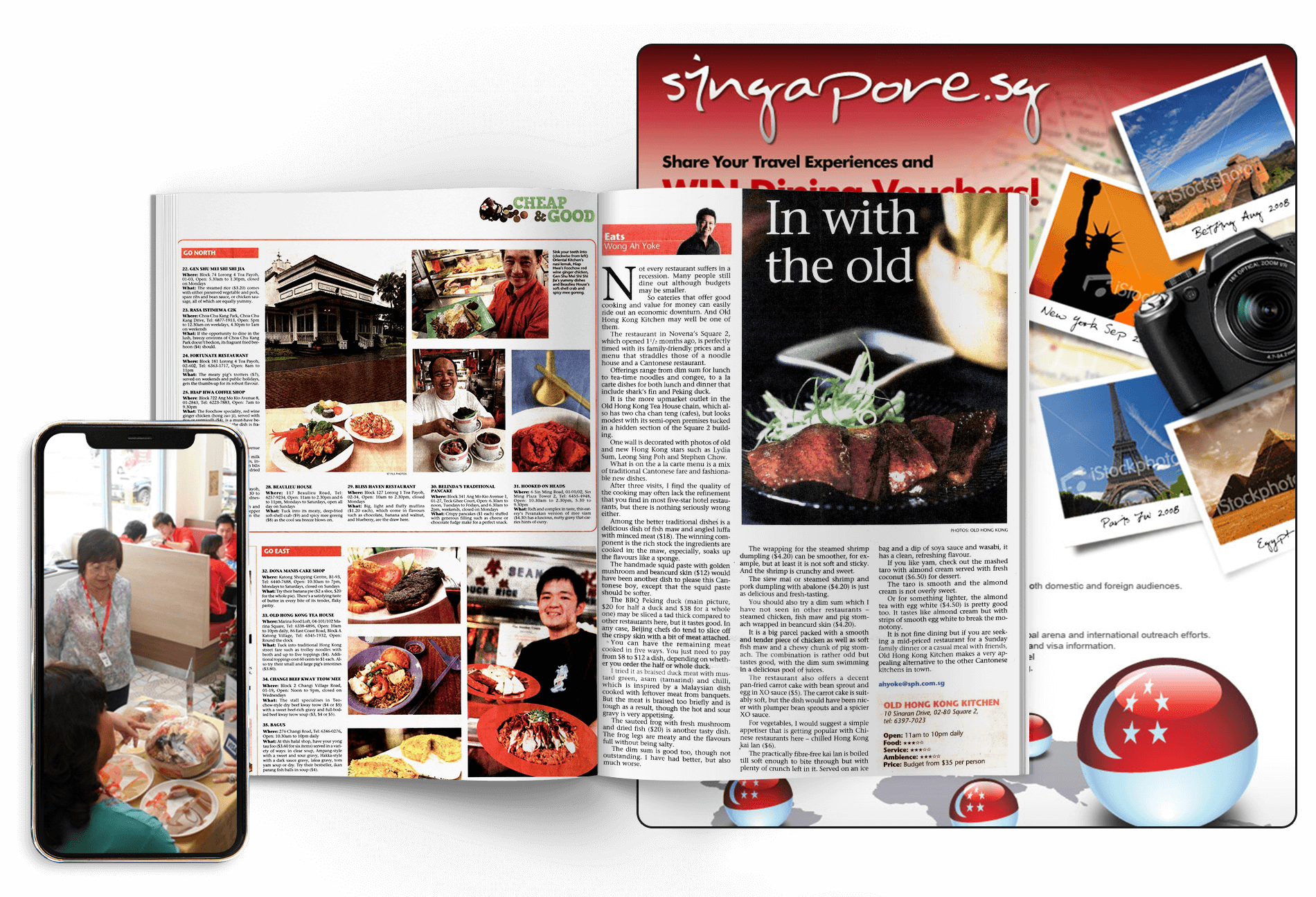 PASTA INC

The Most Affordable Italian In Singapore
Food & Beverage
Pasta Inc was first situated along Jalan Besar, making it one of the most affordable Italian restaurants in that area in Singapore. When the restaurant relocated to Keong Saik Road, we were appointed to help garner press reviews again. We conceptualised "Crazy-Pasta Tuesdays" and carried out a series of successful social media engagements for them. The conclusions were highly profitable.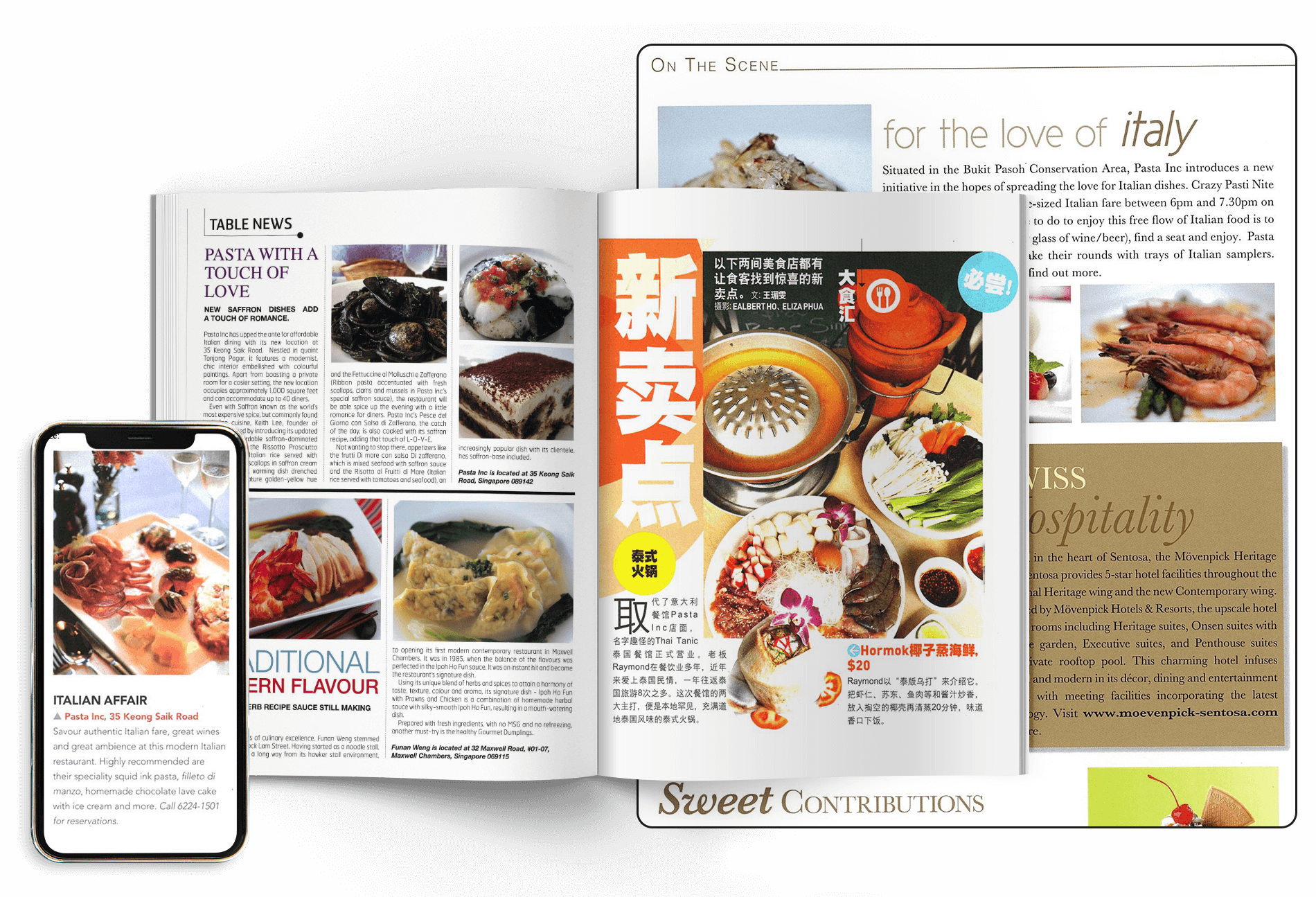 PASTAMANIA

The Biggest Italian Casual Dining Restaurant In Singapore
Food & Beverage
PastaMania is a name synonymous with the antidote to the problems of Italian cuisine lovers. To celebrate 50 years of Singapore's Heritage, Pastamania created a series of heritage dishes. Affluence PR helped promote these dishes through a creative procession of media events, media interviews, and chef stories to garner media reviews for Pastamania's SG50 Heritage dishes campaign and beyond. The entire campaign attracted SGD 384,000 worth of media articles.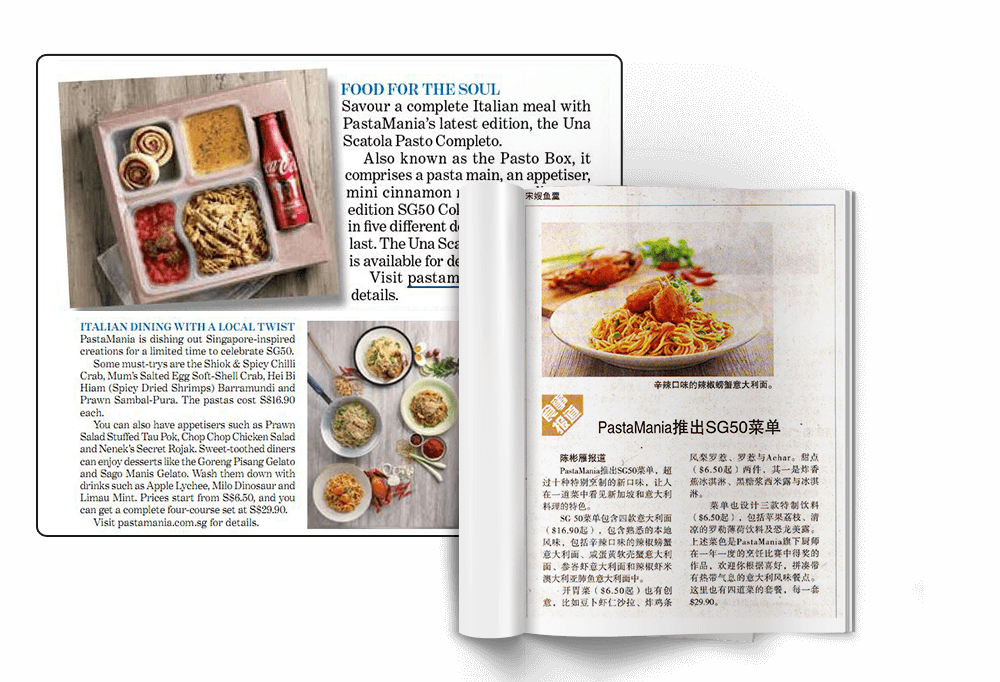 PEACH GARDEN

High-End Authentic Chinese Cuisine Restaurant Group
Food & Beverage
Peach Garden Group, a name synonymous with the original taste of the Chinese cookery, is a faction of diners comprising of one fine-dining restaurant, two Chinese restaurants, two casual-dining concepts and an outdoor caterer. Post-launch we were appointed to generate unique PR story angles that cater to the brand's tone and audience. Due to our creative media outreach strategies, Peach Garden Group continues to earn a string of accolades from reputable publications such as Singapore Tatler and Wine & Dine, with glowing testaments of its commitment to quality.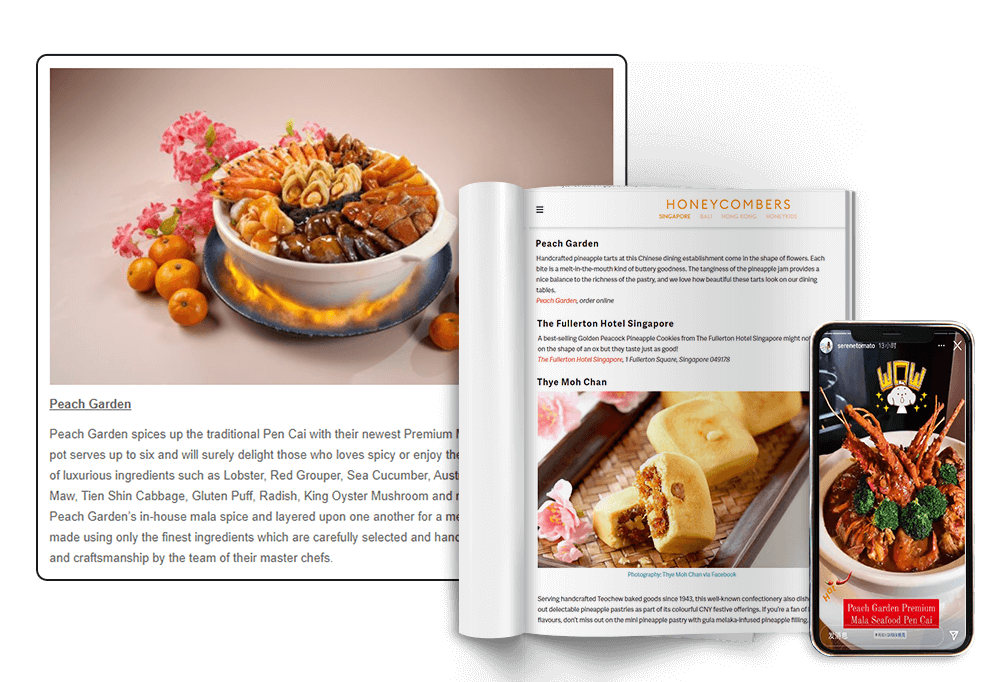 POCOLOCO

Hearty Italian Food Restaurant With A Singaporean Soul
Food & Beverage
PocoLoco is the go-to place for anyone craving the authentic taste of the piquant Italian food in Singapore. Founded in 2015, it continues to deliver high-quality scrumptious Italian food at half the price the usual Italian restaurants in Singapore offer. Affluence PR was appointed by this restaurant to do strategic PR work to facilitate media engagement. Our work resulted in this client being featured across notable print and online media publications. Total media coverage garnered for this engagement was worth SGD 128,220, with the client reporting an increase in footfall after the media outreach.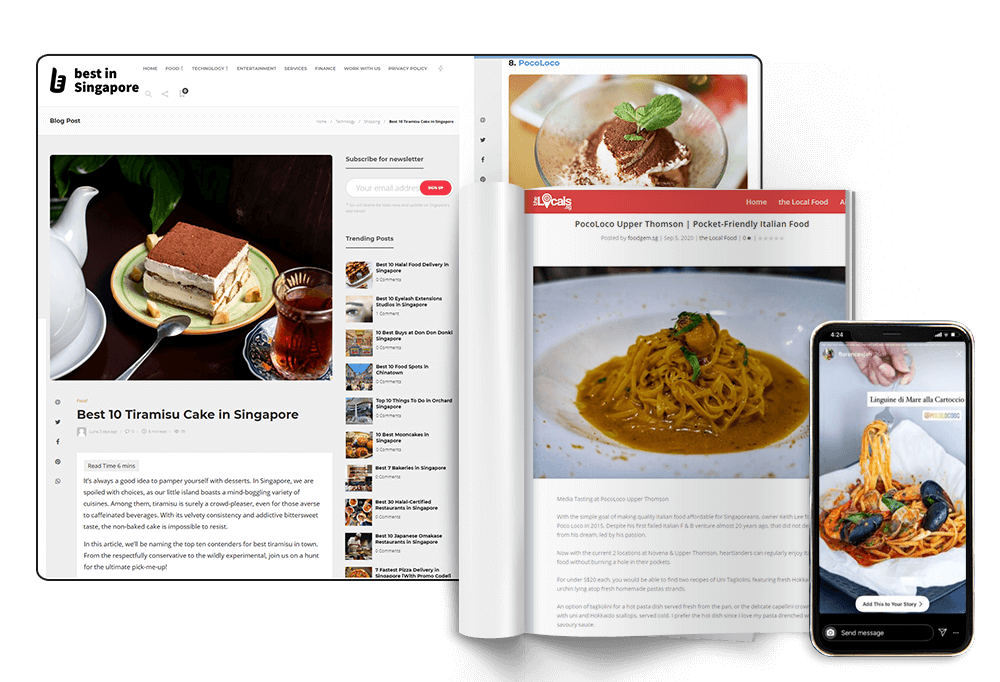 PUTIEN

Singaporean Restaurant With The Quintessence Of The Namesake Coastal Suburb
Food & Beverage
Putien begun when the gusts of wind from the eponymous coastal city, Putian, carried with itself the fresh whiff of heartwarming food to Singapore. As a distinguished Chinese restaurant, Putien invests heavily in public relations in order to stretch its marketing dollar. Affluence PR was engaged to manage their press launches to excite and educate the media on the stories behind the dishes. Affluence PR crafted stories, and followed up with a series of media lunches and dinners to garner more than SGD 200,000 worth of media coverage for the group.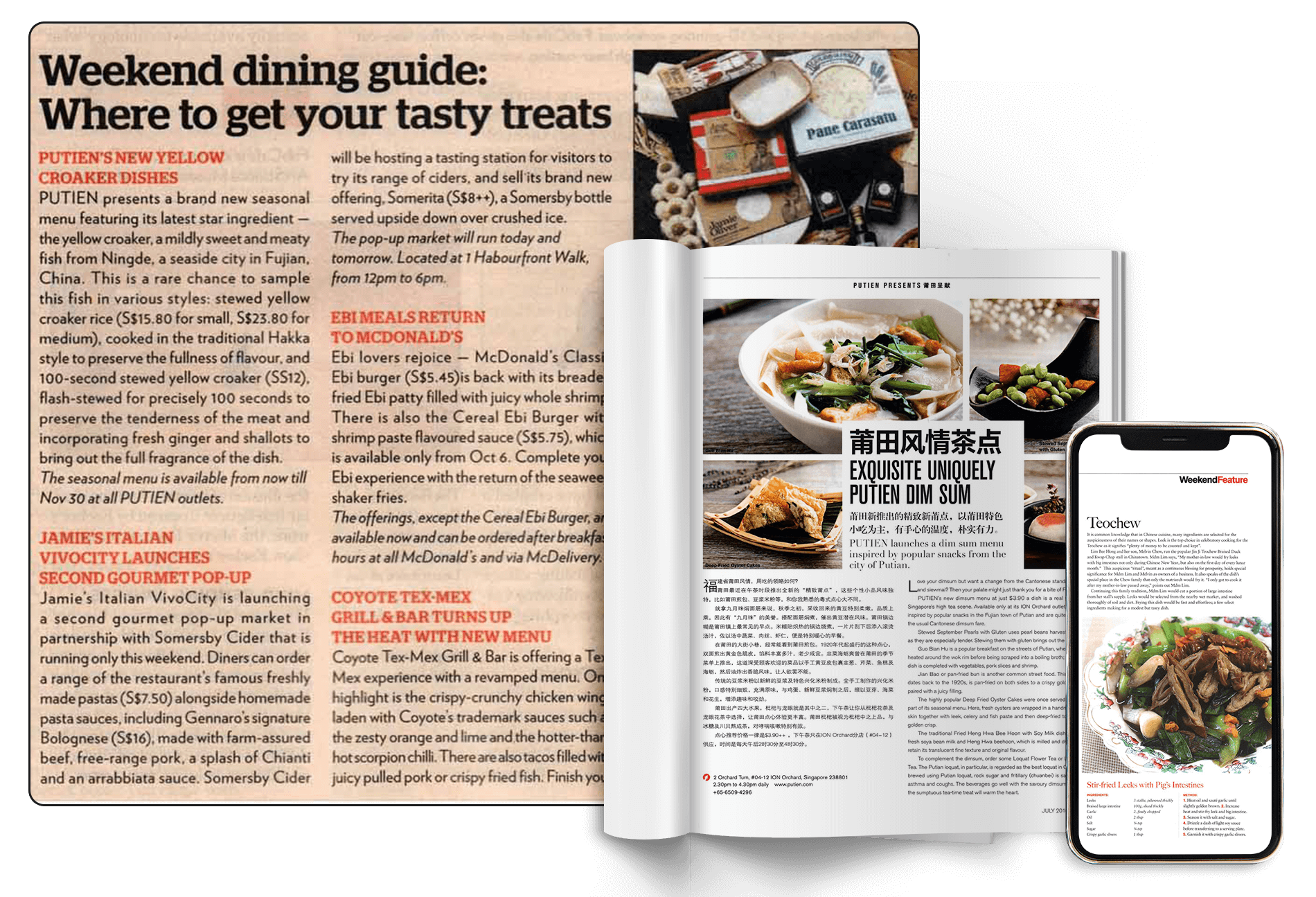 REVAMP KITCHEN & BAR

Retro-Aesthetic Casual Restaurant-Cum-Bar
Food & Beverage
Revamp Kitchen & Bar serves a variety of low-priced Asian-Chinese Rice Bowls for lunch and Hotplates for dinner. The casual dining restaurant offers quick meal options for the office crowd around the CBD area and provides a sanctuary for those who want to chill out with colleagues and friends over drinks and good food served sizzling on hotplates in the evening. Post-launch Affluence PR enabled media engagement for this restaurant by providing strategic PR angles to generate media & public interest. The aftermath of our continual work on PR for this restaurant is media coverage worth SGD 307,227.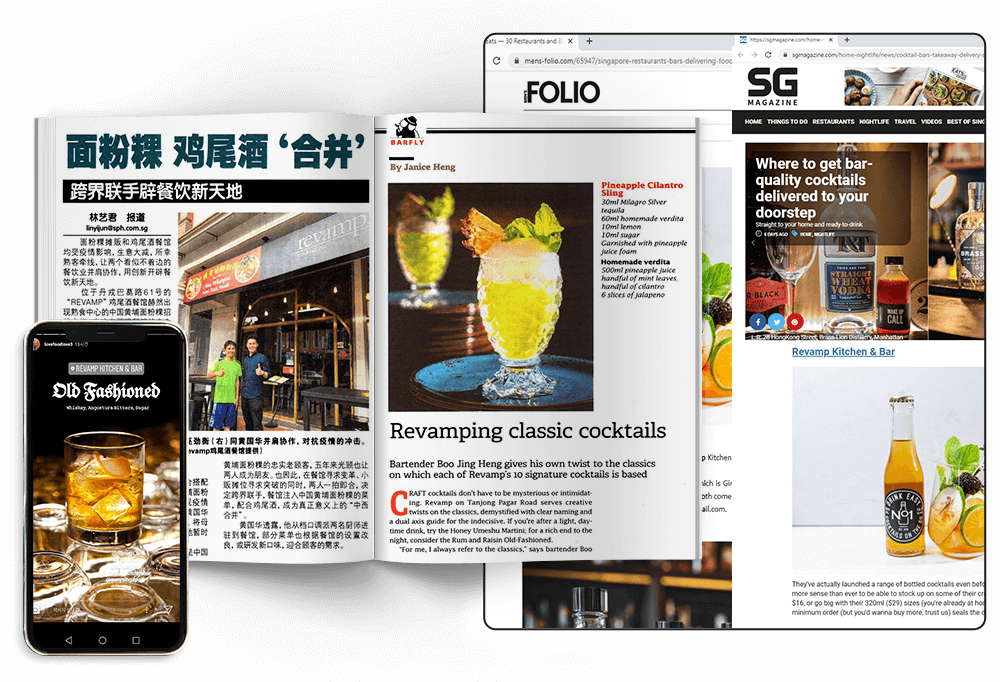 RUMOURS BAR & GRILL

Refreshing Indonesian Pub & Eatery
Food & Beverage
This award-winning casual dining bar and restaurant opened its flagship outlet at Holland Village — the hotspot for the best F&B outlets in Singapore. Our team was appointed to handle several media tastings at the outlet to engage media allies and social influencers to sample the signature dishes and experience the lively vibes. Total media coverage garnered for this engagement was worth SGD 302,425.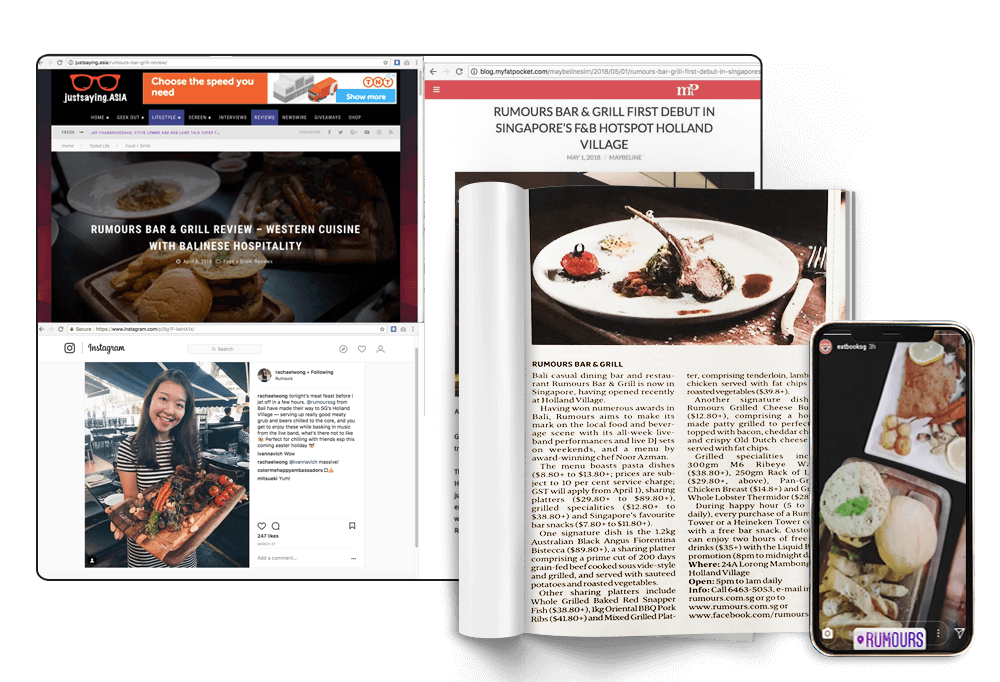 TAMJAI SAMGOR MIXIAN

Hong Kong's Most Prestigious Fast Casual Restaurant Chain
Food & Beverage
Singapore in 2020 saw TamJai International Co. Limited raising temperatures in its first foray outside Hong Kong with the launch of TamJai SamGor Mixian outlet ("SamGor") inside its perimeters. The Michelin-approved, critically-acclaimed rice noodle brand from Hong Kong, now a household name, added on to its 66 native platforms to bring a taste of Hong Kong street food to spice-obsessed Singaporeans. Affluence PR facilitated multiple media tastings at the three outlets located in Bedok Mall, VivoCity, and Chinatown Point. With our ingenious media outreach strategy, the media coverage garnered within 4 months of the launch was worth SGD 253,457 which surpassed the targeted KPI for 12-month engagement.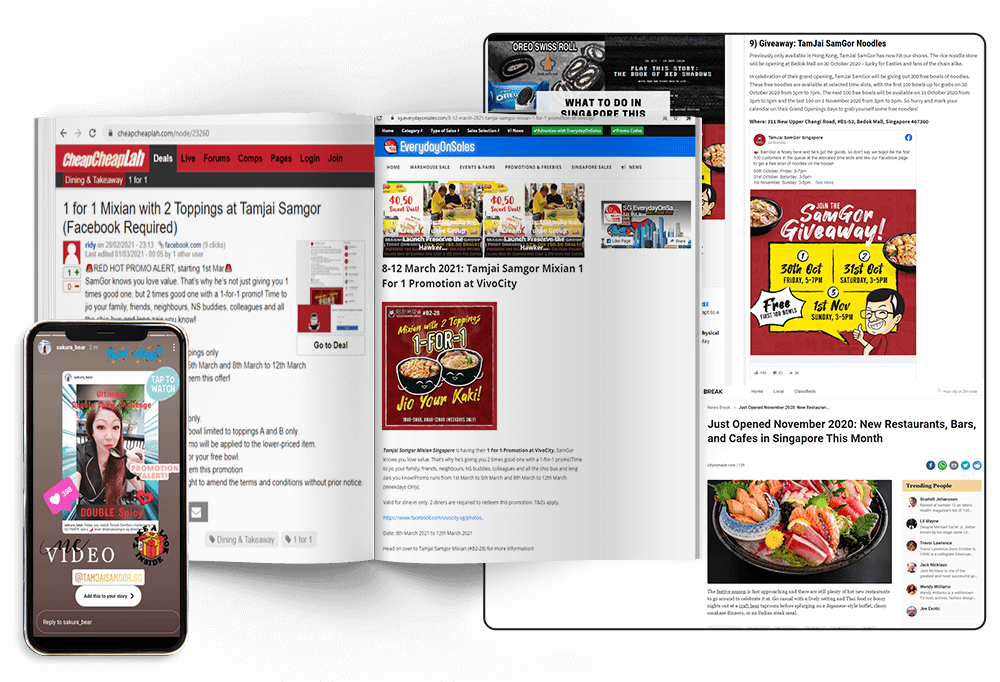 TARATATA BRASSERIE

Premium Singaporean Restaurant Encapsulating Classic Homemade French Cuisine
Food & Beverage
Taratata Brasserie is all about the freshest quality produce prepared in authentic traditional French culinary style. Taratata Brasserie stays true to its culturally rich, centuries-old allure with great fervour reflected both on and off the menu captivating diners from near and far. Our team was enacted to nurture media engagement with our tactful PR strategies. Affluence PR, in response, achieved more than double the media value for this restaurant.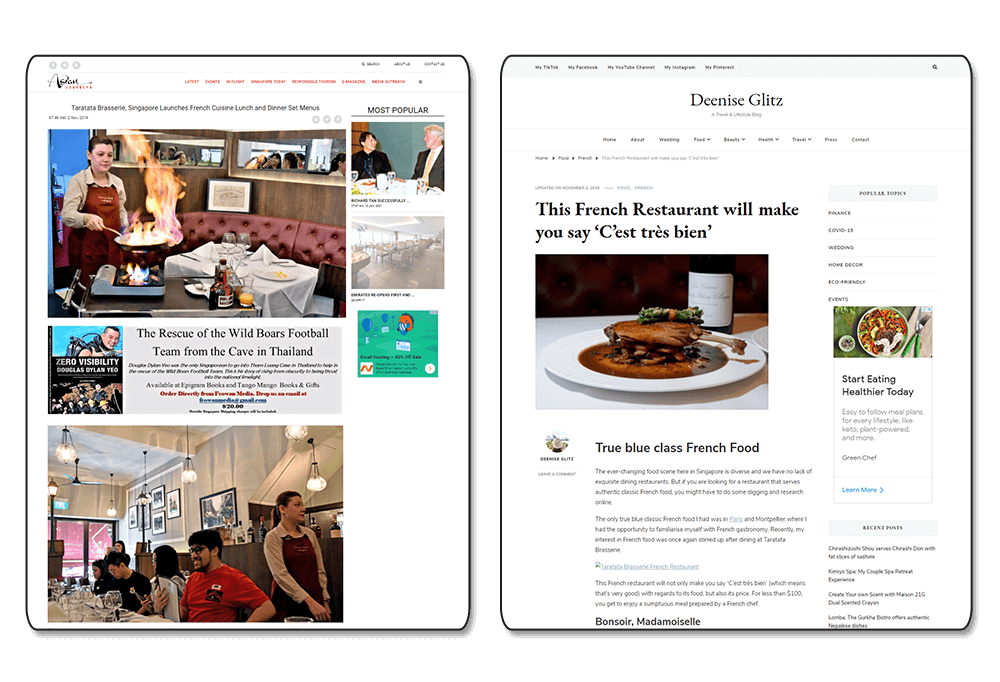 WONG SOLO
Trendy Ayam Penyet Café
Food & Beverage
For the restaurant's second anniversary, the owner decided to drum up media awareness for her outlet in Far East Plaza and raise its profile. This Wong Solo outlet is the first franchise outlet to have a youthful and dynamic ambience — the brainchild of the Singaporean franchisee. We played up the fact that the café is uniquely trendy and appealing to the youth crowd to interest the press in writing its story. We even created a beautiful egg crate for the outlet's Lucky Egg promotion!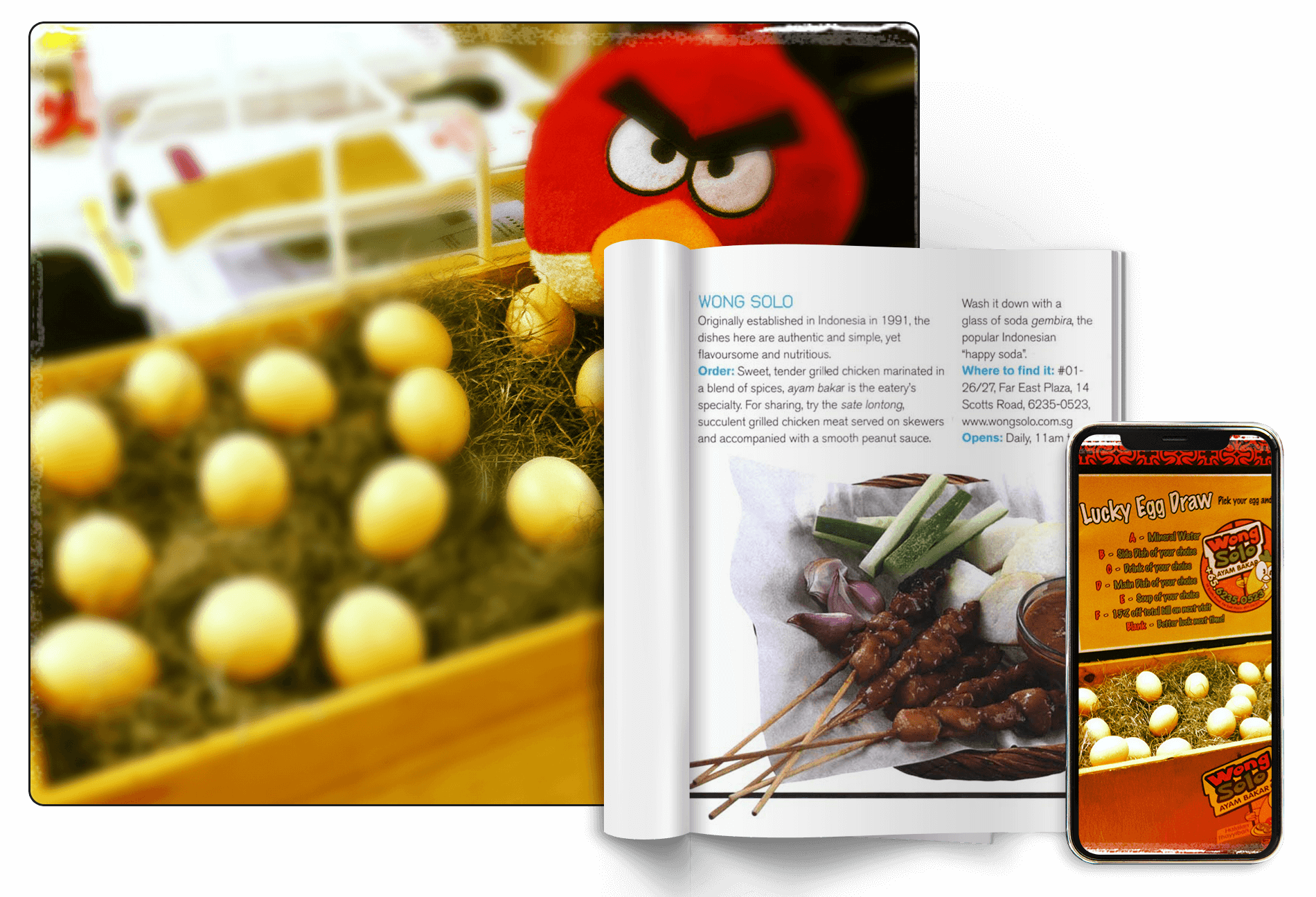 YHINGTHAI PALACE
Luxurious Thai Cuisine
Food & Beverage
Yhingthai Palace and Yhingthai Place were situated a few doors down the road from each other on Prinsep Street. The owners were unsure why Yhingthai Place was not enjoying the same long queues as its Palace sister although the food and service were the same. We launched a PR campaign to raise awareness for the sister restaurant where seating was not an issue and patrons did not have to wait in queue. The outcome was fortuitous.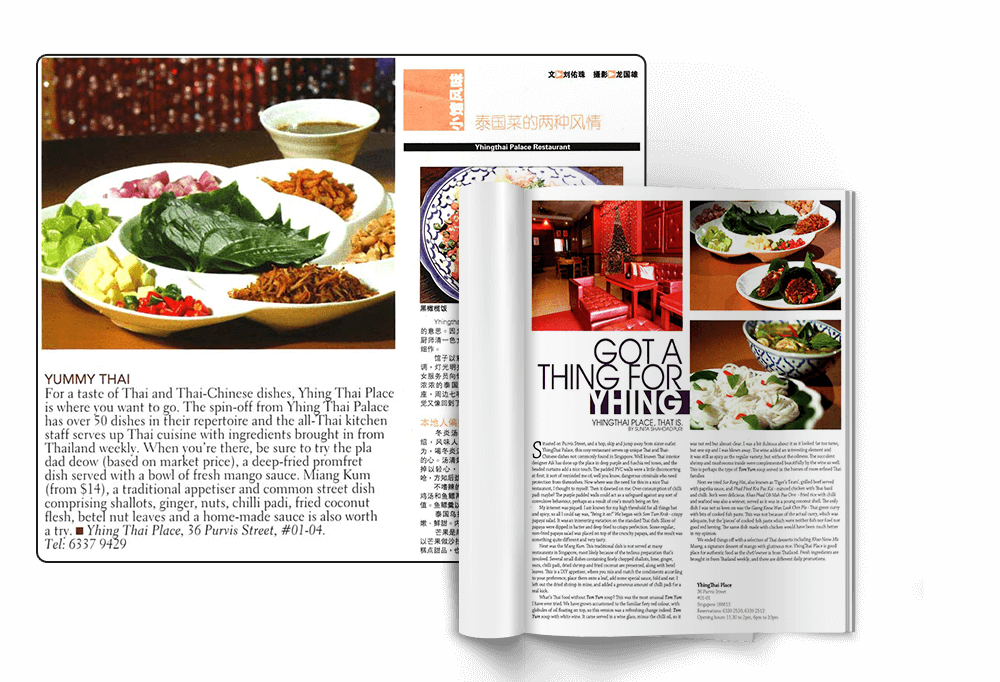 YI FANG TAIWAN FRUIT TEA
Refreshing Fruit Tea Kiosk
Food & Beverage
Yi Fang Taiwan Fruit Tea, a traditional fruit & bubble tea concept, retells the magical tale of the owner's matriarch spilling the secret esoteric tastes in replenishing drinks and refreshing teas. To dissipate the enchanting flavours of tradition, the brand launched its newest outlet at the refurbished Change Alley Mall featuring its first open kitchen in the world with grandma at the helm. Post-launch, the Affluence PR team attended to a series of media tasting events at the refreshing new outlet, successfully garnering a total of SGD 101,180 worth of media coverage within the first two months of the PR engagement.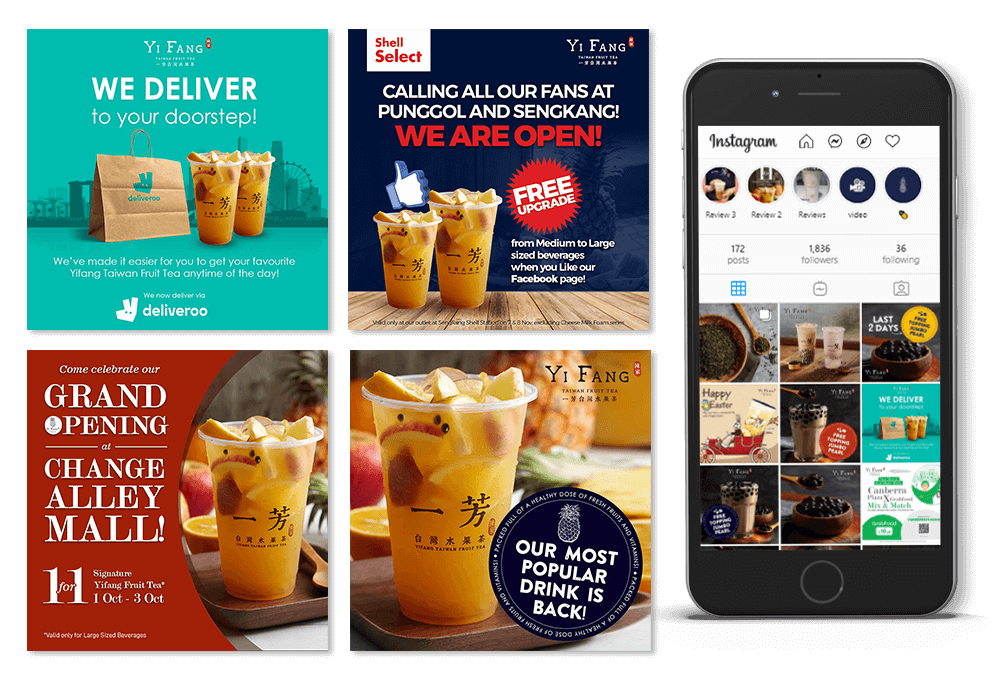 Check Out Our Retail Portfolio
AMARA SANCTUARY RESORT
Heritage Trail & Shutters Restaurant
Retail
Amara Sanctuary Resort Sentosa is an award-winning luxury hotel in Sentosa, Singapore, built on a site of a former British military barracks from the 1930s. The company signed a 6-month retainer campaign with Affluence PR, during which we have managed to organise media walking trails, and tasting sessions, garnering a total of SGD 330,056 worth of print and social media coverage featuring the Amara Heritage Trail, the Shutters Restaurant's new menus, and the resort's staycation packages.
Our work for this brand entails social media management as well. This encompasses content creation & design, regular posting across social media channels, influencer marketing, strategic campaigns to boost the followers' growth, and responding to social media queries.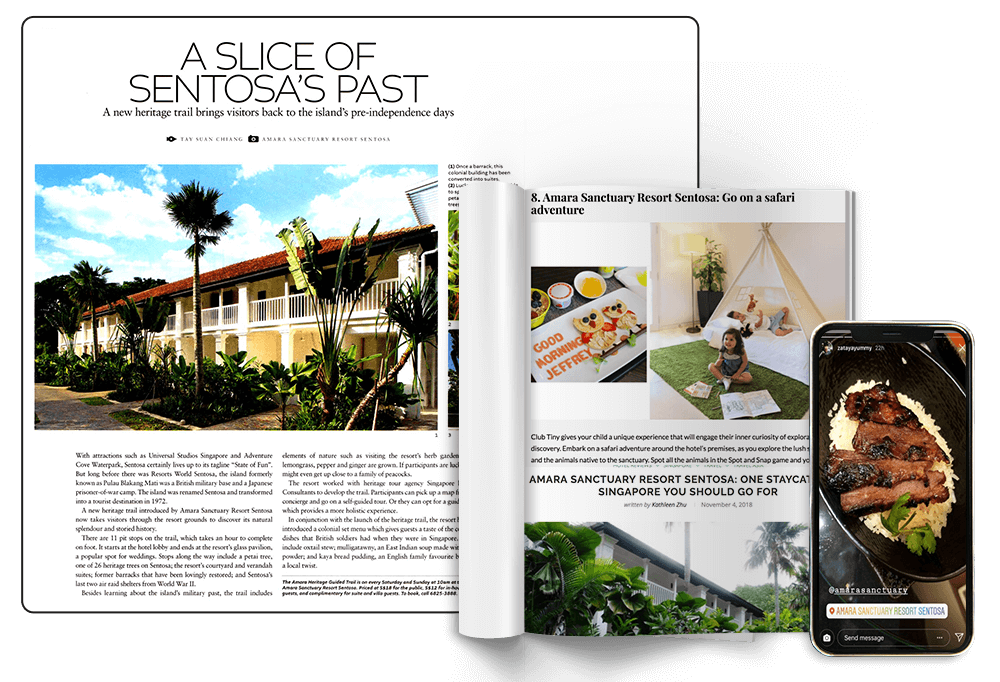 ANTI-OXIDANT CENTRE
Singapore's First Ganban-yoku Spa
Retail
Anti-Oxidant Centre found it difficult to get featured in the media because of their alternative healing method. However, we managed to interest the media in this treatment form by treating them to a sample hot bedrock spa!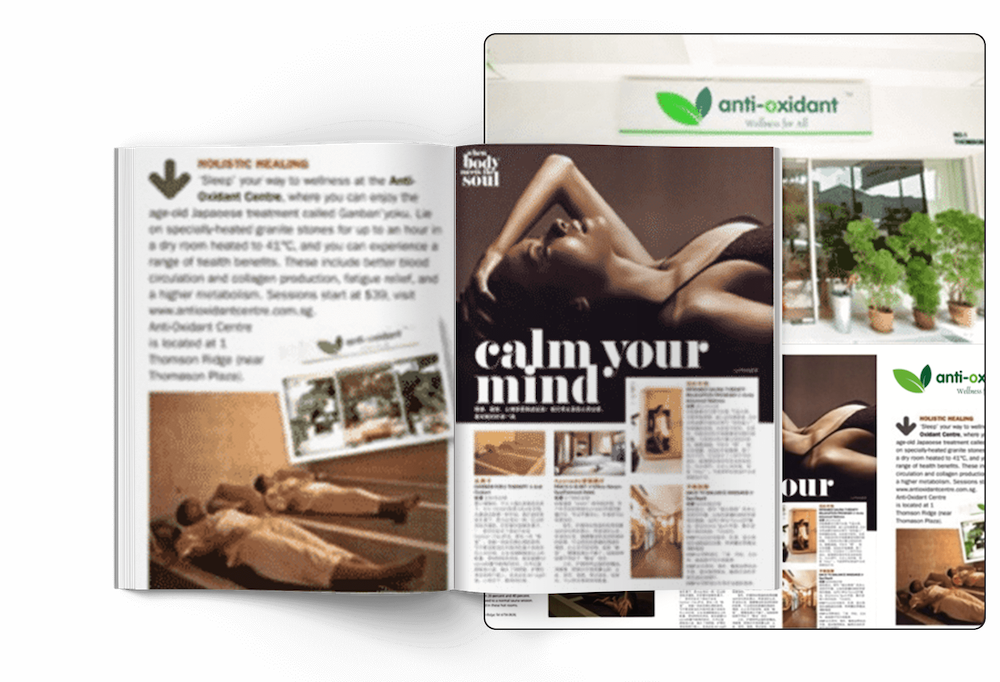 ATLAS SOUND & VISION
Premium Branded Audio and Video Systems
Retail
To promote the range of products under Atlas's exclusive distributorship (Bose, Loewe, Happy Plugs) Affluence PR was appointed on retainer. When asked what value did we add to the brand after a year of effort, we proudly declared that we had garnered the brand more than SGD 1 million worth of media coverage, which translated to a savings of more than SGD 350,000 worth of advertising expense.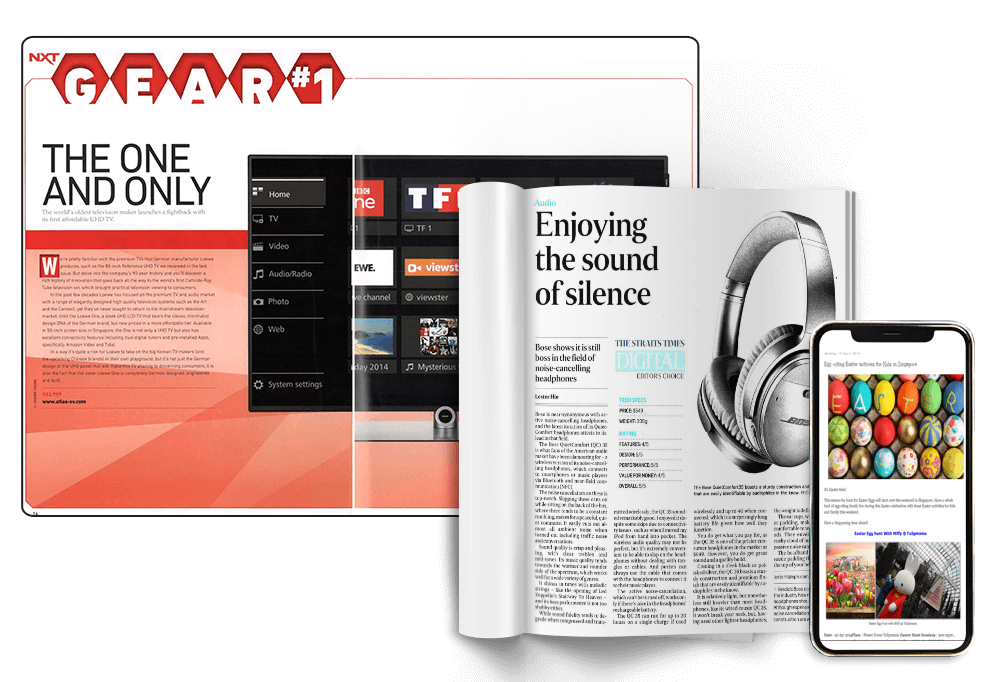 AZIMUTH WATCH COMPANY

Singapore's Only Luxury Watch Manufacturer
Retail
Singapore's first and only luxury watch brand, Azimuth Watch Company, boasts an innovative and unparalleled success in the world of unique mechanical timepieces. As a part of the public engagement process, we connected with the media, the brand's regular and new customers, watchmaking aficionados, and curious design students to learn about and appreciate mechanical watchmaking and watch design.
In addition to the PR and marketing, Affluence PR conceptualised a casino theme for Azimuth's Back-In-Time and Roulette watches with a Gala Evening. The 1930s Shanghai chic theme saw more than 400 celebrities, socialites, and Azimuth customers turning up in cheongsams and waistcoats at the newly-refurbished Mandarin Gallery Hotel in Orchard Road.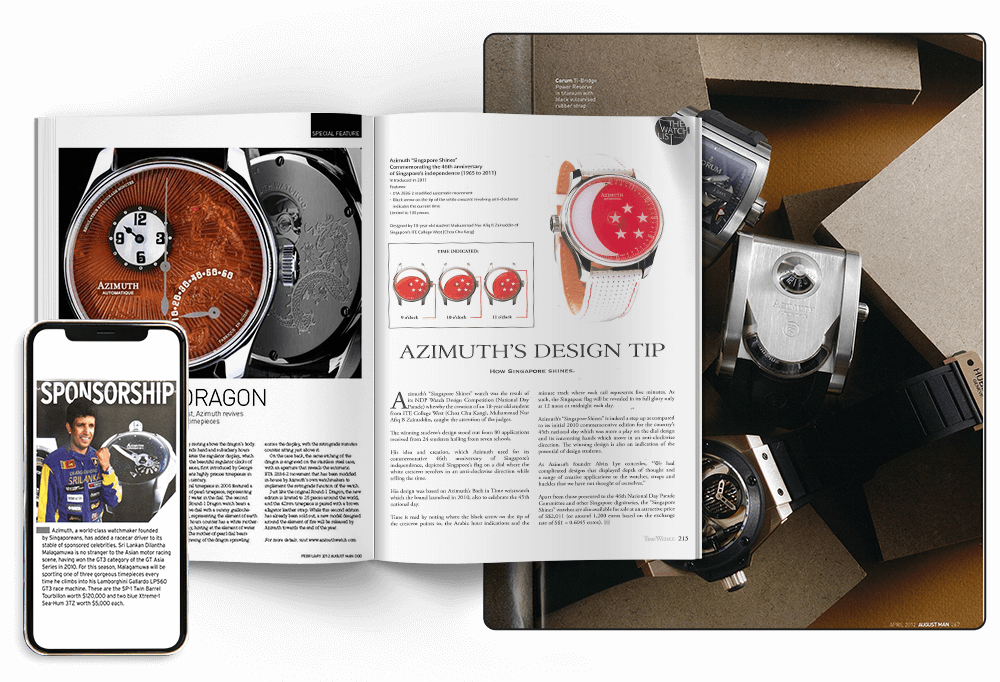 BANG & OLUFSEN
Lifestyle Sound Systems
Retail
The Danish Bang & Olufsen designs luxurious, design-centric sound systems. For their launch of the Serenata phone at their newly-opened Robinson Road outlet in Singapore, the brand approached Affluence PR to help with awareness generation. The B&O marketing team was delighted with the 70 media and celebrities who turned up based on our effort. The amount of coverage they attained through PR was more extensive than any branding campaign they could have done on their own.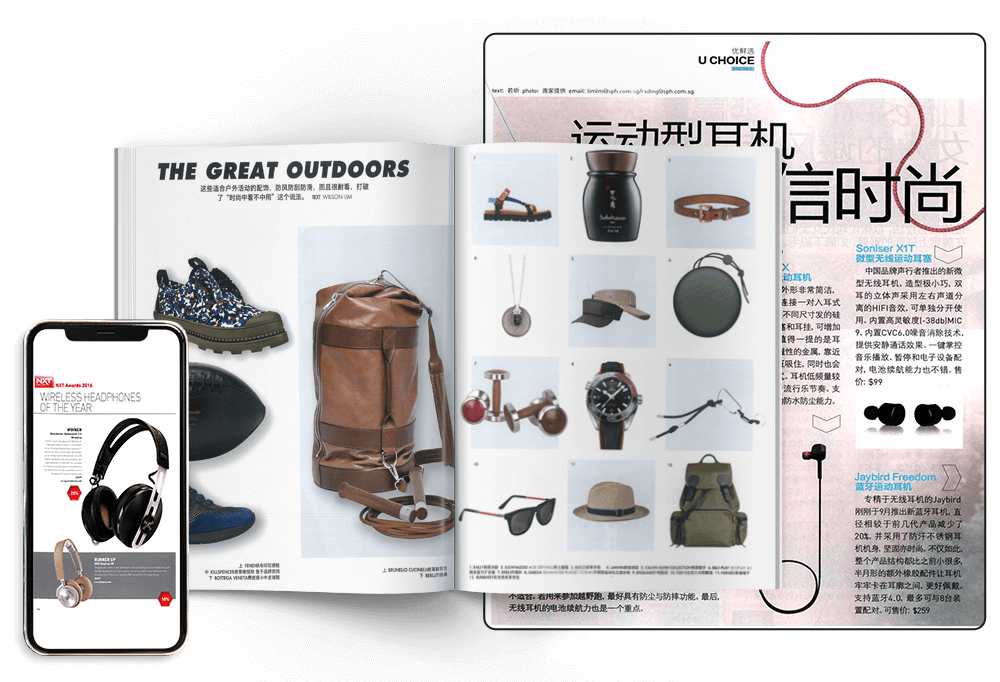 BABIES R'US
Multi-Brand Baby Products Store
Retail
The launch of Southeast Asia's first Babies R'Us store (a sister brand of the multi-chain American Brand Toys R' Us) in City Square Mall, Singapore, was conceptualised and executed by Affluence PR. Helmed under the Li & Fung Group, the launch attracted more than 300 guests. From engaging a 'mummy' emcee to personify the brand, to appointing lion dancers to auspiciously bless the store, we were also engaged to supervise key spokesperson interviews and media reviews. Our work resulted in this brand being featured across a broad range of print and online media publications.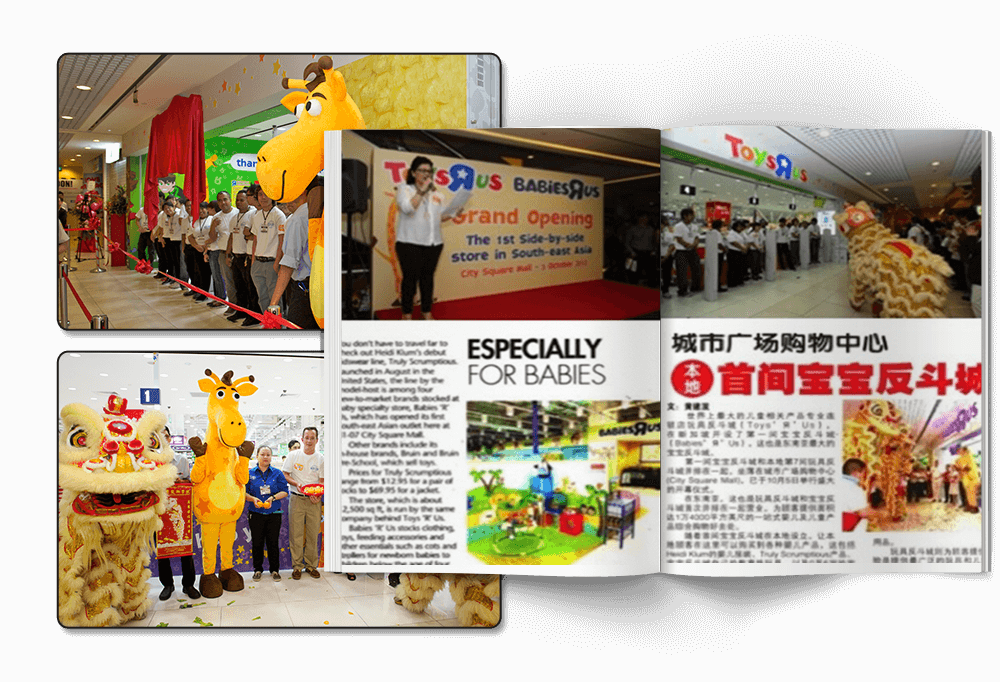 BACKJOY
Posture care products
Retail
Affluence PR launched this new retail brand at 1Altitude with 40 media and 20 overseas guests attending the event. Coverage was extensive, garnering full-page reviews in several well-known publications.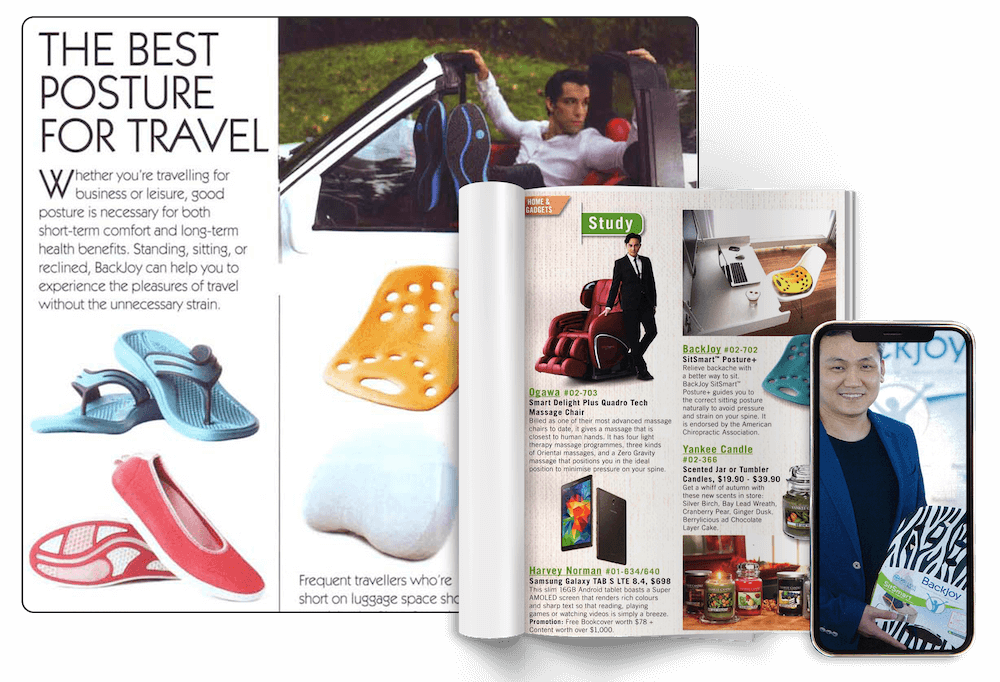 BARNADAS HUANG
Contemporary Art Gallery
Retail
Barnadas Huang Gallery launched to great fanfare at their first gallery at Dempsey. Affluence PR was contracted to handle media liaison for the launch as well as the celebration of their second year in Singapore.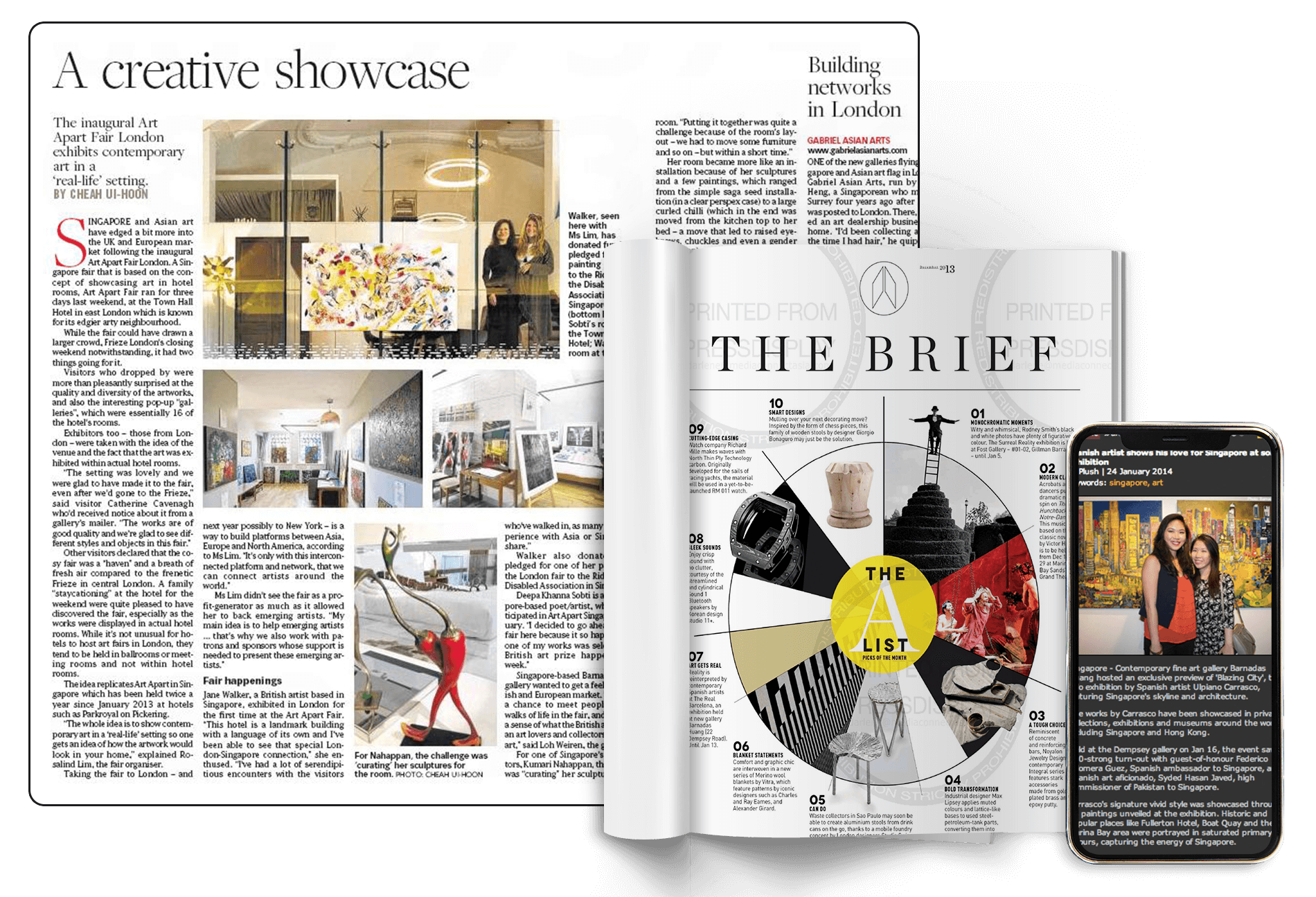 CHATEAU D'AX
French Luxury Home Living Furniture
Retail
Since 1948 Chateau d'Ax has been designing exclusive products for home living. Helmed by the Colombo family for three generations, Chateau d'Ax upholds the strong values of family tradition, craftsmanship, quality, and unbeatable comfort.
For the flagship store launch in Singapore, Affluence PR was appointed to construct an influential media and interior designer outreach strategy and deploy it to amplify the brand's reach. Our PR efforts resulted in a successful inaugural event, with several print and online media covering it in noteworthy publications.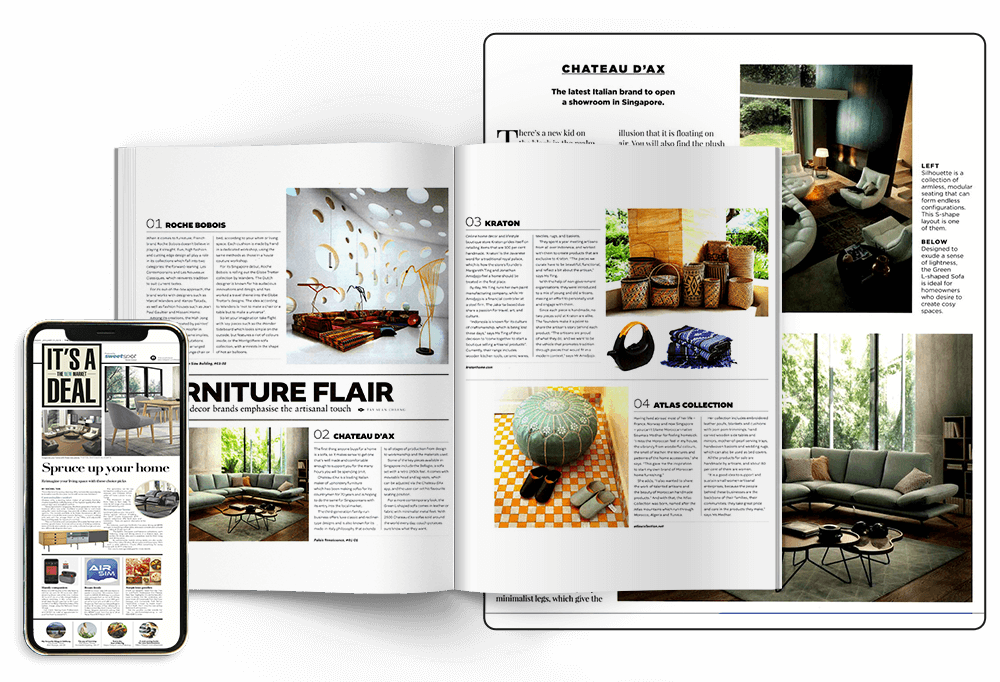 COSENTINO
Solid Surface Company from Spain
Retail
Cosentino Group is a premium surfaces design company, helming the internationally-recognised Dekton and Silestone brands.
Affluence PR was engaged to take over from the previous agency to raise the company's profile on the media as well as within the interior designer and architect community, because of our deep understanding and connections with the design community.
By working together with the dynamic Cosentino team, we conceptualised multiple well-attended media and designer events over 3 years for the brand. From designing a black and white party that turned their Duxton Road showroom into a dance club for the night, to a Beer Pong solid surface party for Dekton to celebrate Oktoberfest, and a marble painted modelling party for Silestone and the company's multi-million dollar new warehouse facility. All these generated millions of dollars of media awareness for the company and brands.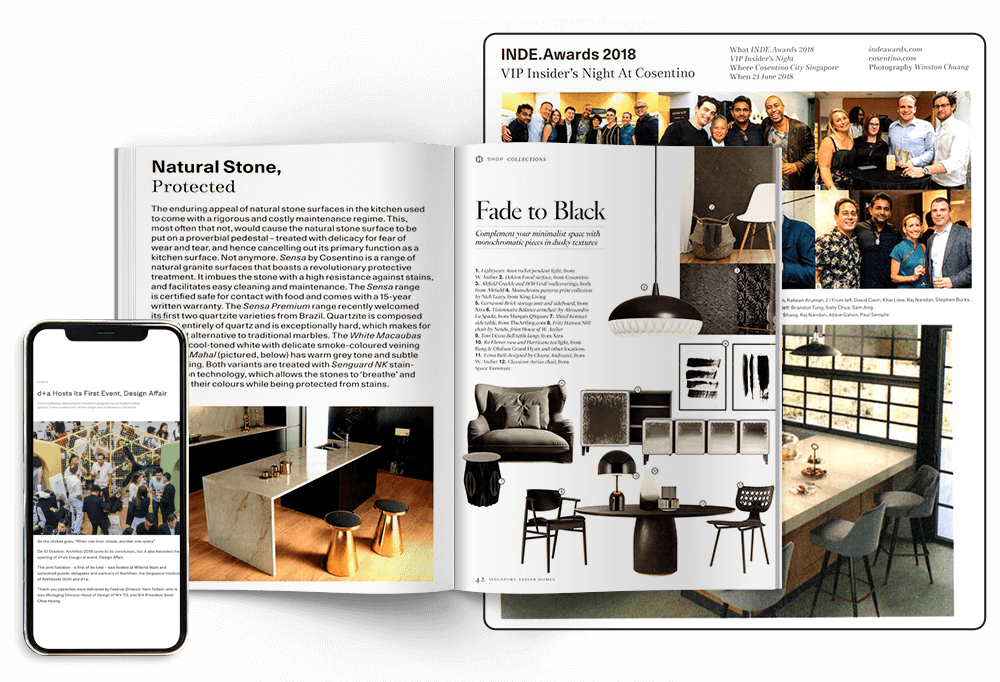 CYC Corporate Label
Premium Bespoke Uniforms
Retail
CYC the custom shop wanted to garner media awareness for their corporate label. We got the Singapore Book of Records to adjudicate the largest chef's jacket in Singapore's history, which got the company featured on Channel News Asia at the Food and Hospitality Asia 2012.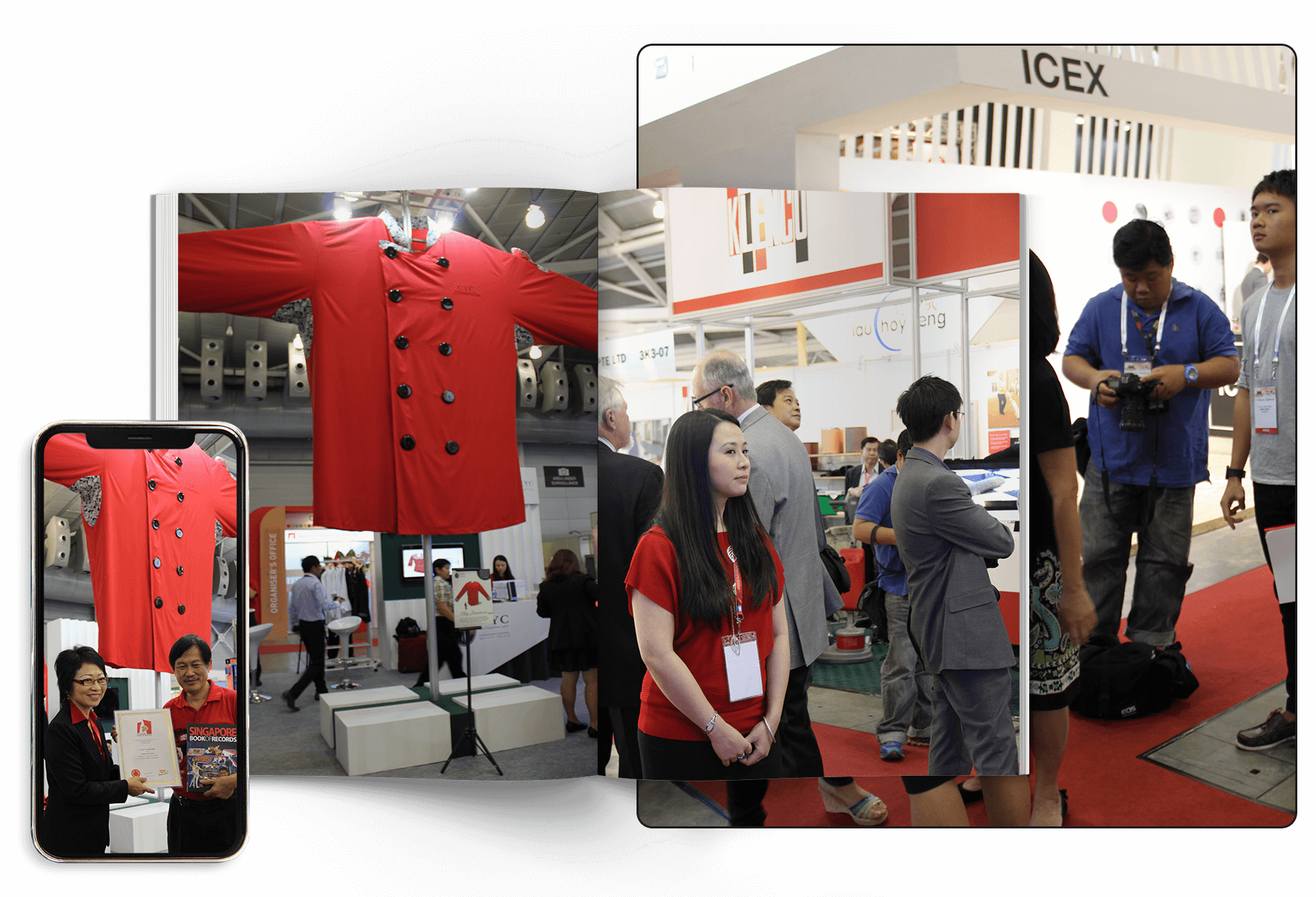 DESIGN COUNCIL
Design Week & Venice Biennale 2016
Retail
Affluence PR was involved in the PR and development to publicise Design Week 2016, and the Venice Biennale held overseas. ,We accompanied the media on design trails, held press conferences, and garnered over SGD 5 million worth of coverage for Design Week, and SGD 1.4 million in local media for the Venice Biennale.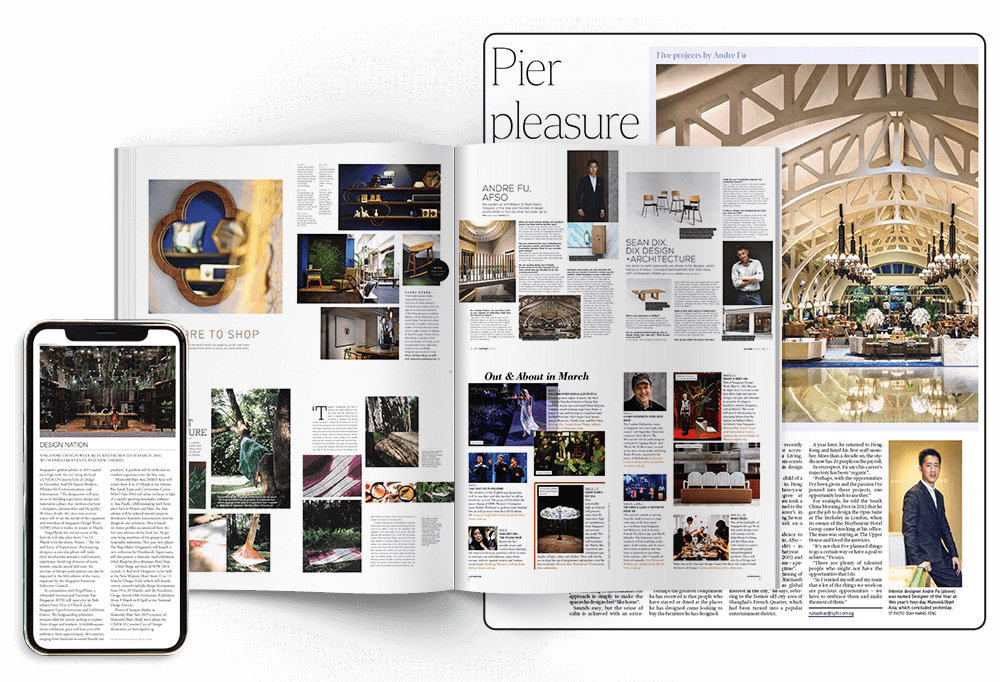 DESIRE'D JEWELS

New Delhi Jeweller For Custom Jewellery
Retail
New Delhi jeweler Dezire D' Jewels is an addition to Ivory Mart Jewellers and Indian Handicrafts Emporium, a 150-year-old family-run business in New Delhi. The jeweler is run by Purusharth (Puru) Agarwaal, a certified graduate gemologist from the GIA who specializes in gem identification, jewelry manufacture, colored stones, and diamond grading. We promoted their gems and Puru's expertise when they participated in the Singapore International Jewelry Expo 2014.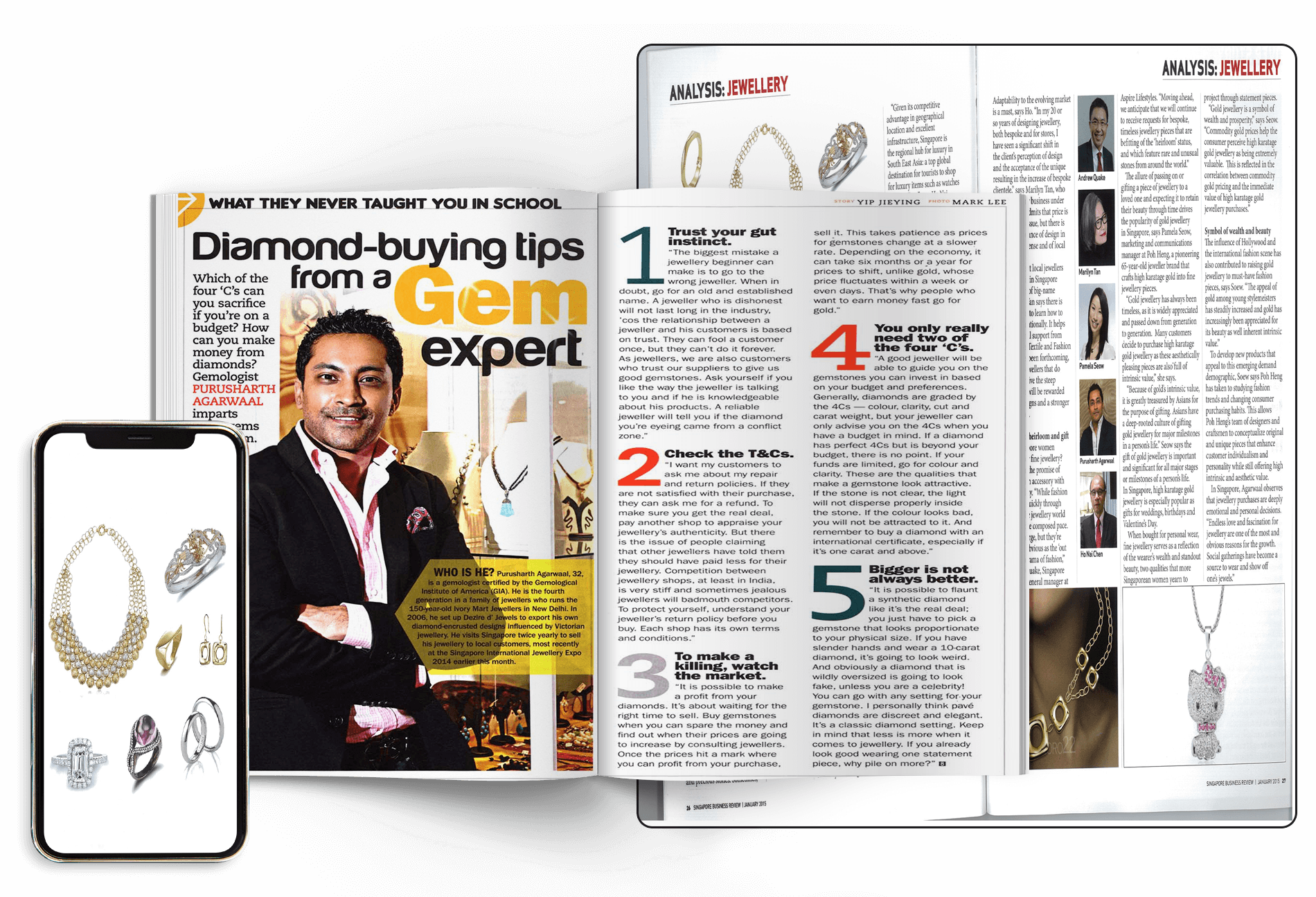 DON DON DONKI
Japanese Supermarket
Retail
Don Don Donki is a Japanese supermarket chain that has become a household name due to its variety of products. We were approached to conceptualise and manage the opening event for the launch of its Singapore flagship store in Orchard Central, Orchard Road, Singapore. The launch was well-attended by media and guests who were entertained with Japanese drum performances, cash grab live gameshows, and a slew of activation activities. The event was an overwhelming success with the store running at maximum-space capacity from 9 am till past 11 pm on the opening day.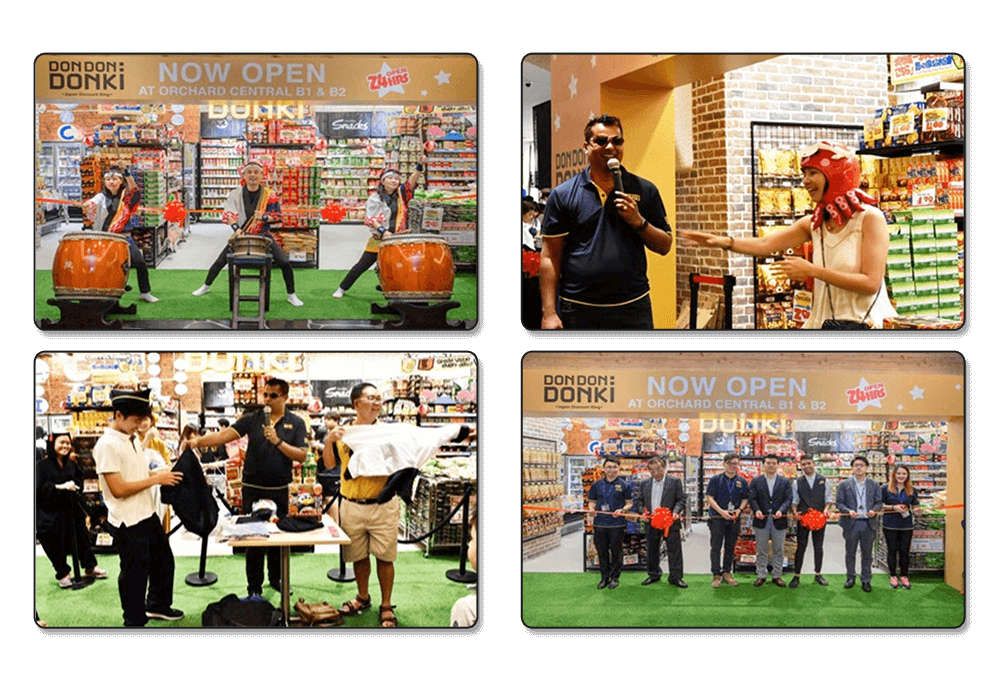 FRESHMART SINGAPORE
Fresh Fruits and Vegetables Supermarket Wholesaler
Retail
Freshmart Singapore was founded in 1980 as an importer and supplier of fresh vegetables and fruits. It quickly expanded and went on to become a top player in the market. In 2019, Affluence PR was appointed to manage the publicity campaign for Freshmart's K-Freshzone, their new range of fresh products from Korea. We worked with NTUC supermarkets to staff hanbok-dressed promoters and chefs on-ground to cook and give out food samples cooked with the K-Freshzone produce. Our work yielded in Freshmart being featured on notable print and online publications, like Lian He Wan Bao, SG Magazine, and U-Weekly, and sales being boosted over the campaign launch period by about 20%.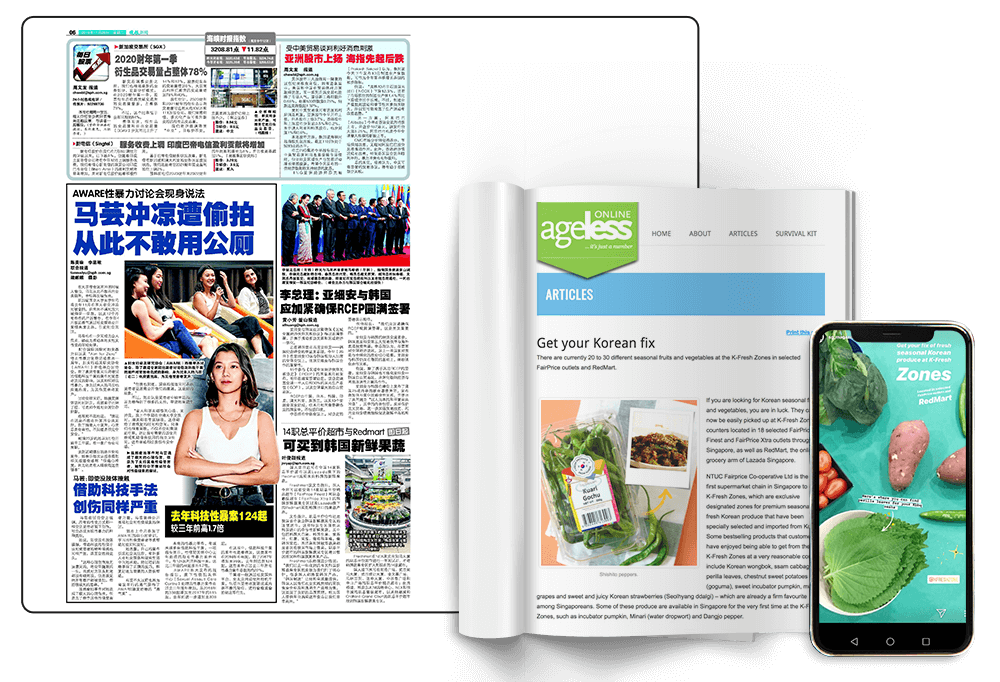 FUNSIAMO
DIY Baking Studio
Retail
In 2018, Funsiamo, Taiwan's premium DIY baking studio, set up its first overseas outlet in Singapore. Affluence PR was the appointed agency to manage the PR and social media campaigns for this launch. The 6-months media engagement fortuitously garnered a broad coverage worth SGD 528,024.00 across a wide spectrum of broadcast, print, and online media. This resulted in the studio being booked out for weeks.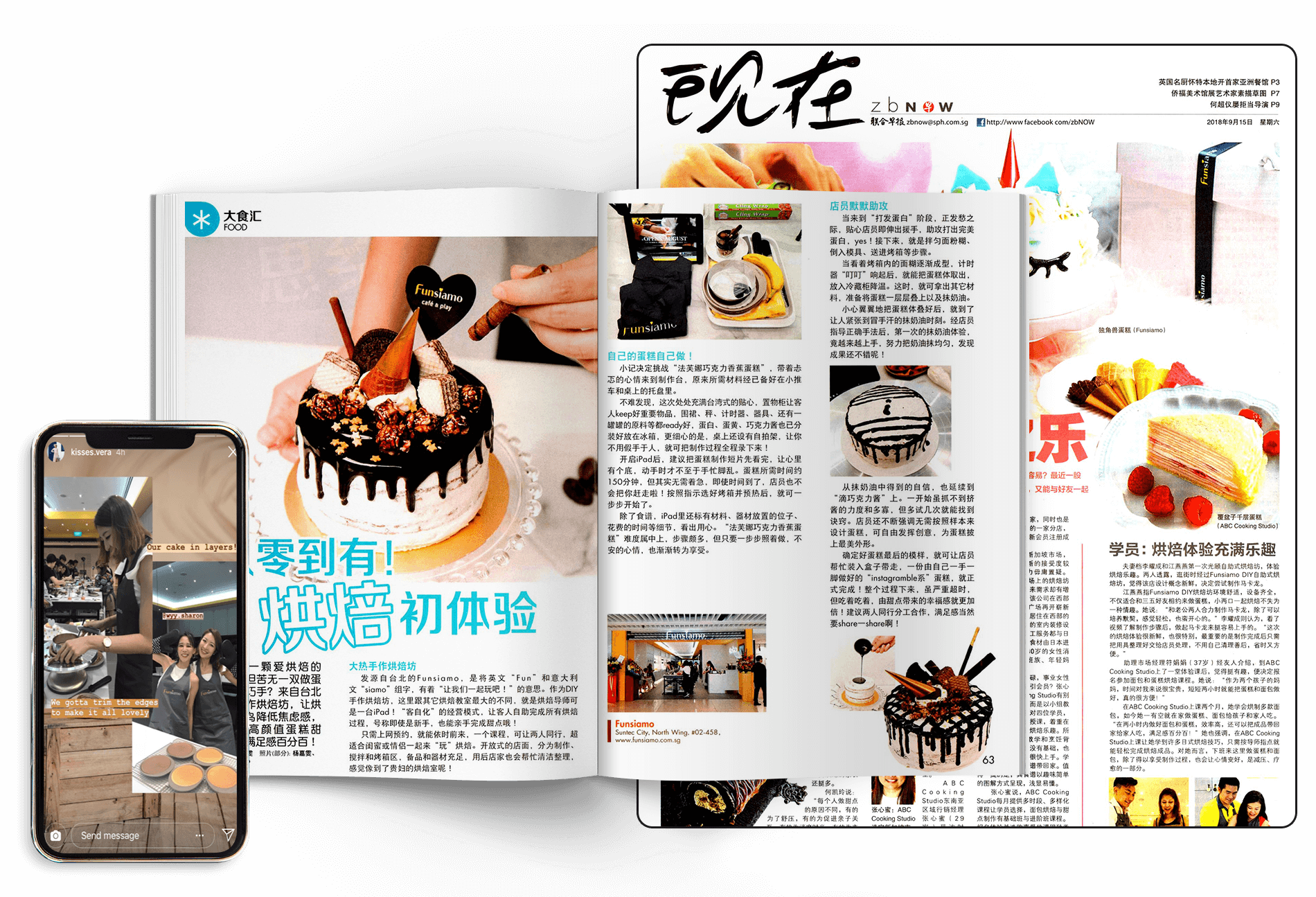 GATEWAY ENTERTAINMENT
Premier Auditorium and Entertainment Venue
Retail
Affluence PR was appointed by Gateway Entertainment to publicise the launch of the new Gateway Theatre; and promote the array of Arts and Performance programmes that were lined up to be rolled out at the theatre, such as The Nutcracker production, the launch of the Artist in Residence, Gateway Academy, and Theatre Programmes. Total media coverage garnered was worth SGD 560,405. Gateway Entertainment has since returned to Affluence PR to work on retainer with them to promote the auditorium and new programmes post-COVID.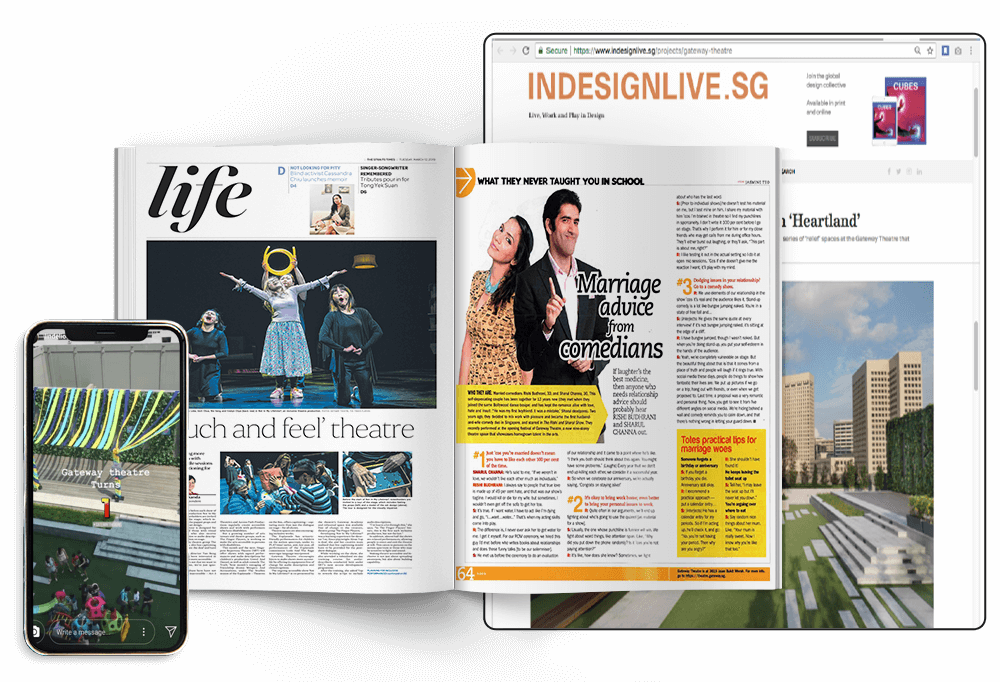 GET SINGAPORE
Singapore's Premier Retail Collective
Retail
GET SINGAPORE is Singapore's only retail collective that promotes local brands of merit and distinction. Supported by the government agency, SPRING Singapore, and the Singapore Tourism Board, it strives to advertise Singaporean brands globally and boost the brands' recognition and recall in the international marketplace by pulling together a shared resource pool. Affluence PR worked with the media to publicise the collective as a whole and the individual brands which are its members. The collective boasts more than 30 Singaporean retail and luxury brands including Kwanpen, RISIS, Eu Yan Sang, Osim, Mother & Child, and Ripples.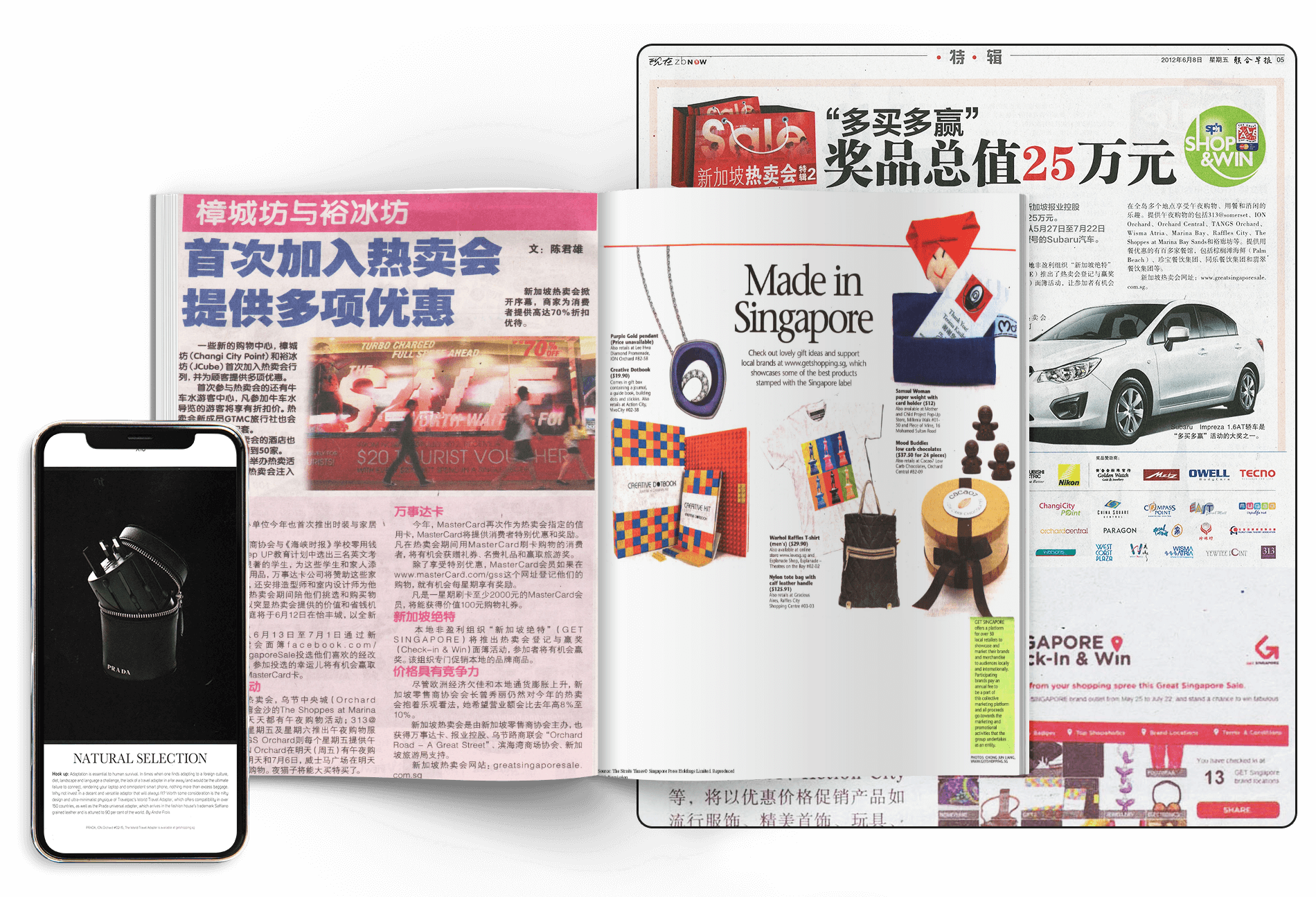 HABITAT FOR HUMANITY
Charity Providing Homes and Help for The Underprivileged
Retail
Affluence PR was appointed to manage the PR for Habitat for Humanity's annual event in 2017. Named Home Sweep Home, it was Singapore's largest combined clean-up event with over 3,000 participants and volunteers over 3 locations in Singapore who rallied together to improve the living conditions of 1,000 vulnerable elderly and conduct one of Singapore's largest mass litter picking events to date.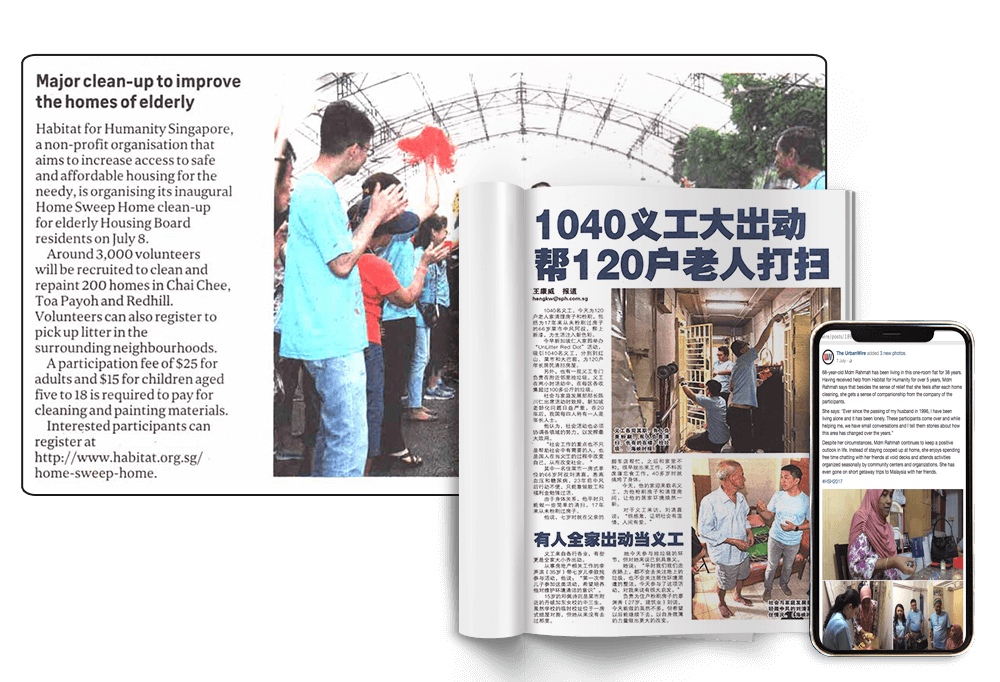 HAPPY PLUGS

Swedish Fashion Tech Bran
Retail
Affluence PR was appointed as the PR agency to launch the brand's first portable speaker, the Sound Piece and Sound Piece Mini. Held at Klapsons, The Boutique Hotel the launch attracted a good media turnout with more than 40 media and influencers from the different beats such as lifestyle, technology, home, and fashion. Happy Plugs also enjoyed significant coverage in The Straits Times and Business Times, elevating the brand into the mainstream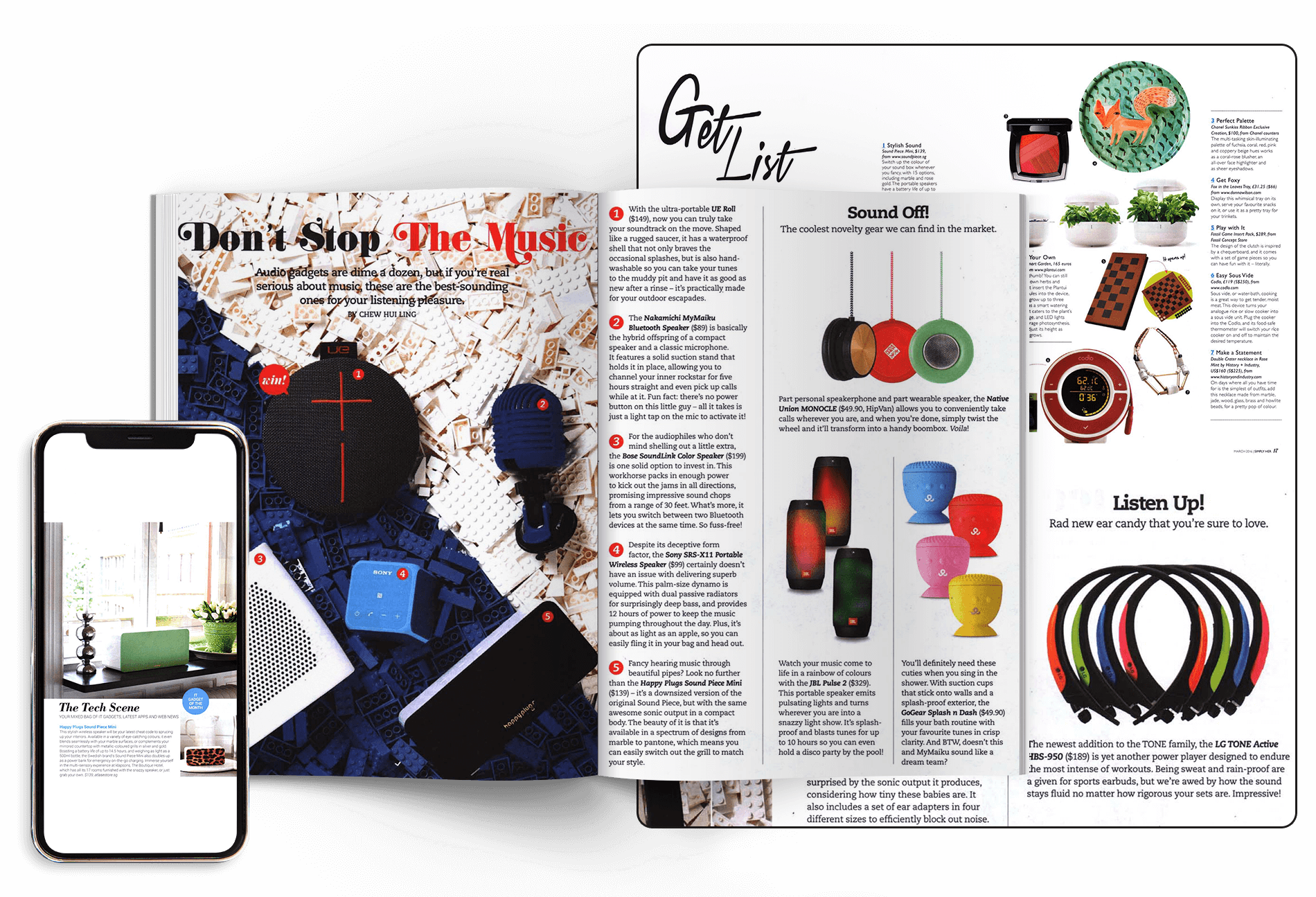 JAPAN EXTERNAL TRADE Organisation (JETRO)

Government-Related Trade & Investment Organisation
Retail
Affluence PR was engaged to promote the J-Treats Arrival campaign in Singapore. Featuring Japanese snacks and ramen, for the first time in Singapore, Affluence PR worked with the trade organisation to raise awareness for and promote the 15 brands in selected 7-Eleven stores all around Singapore.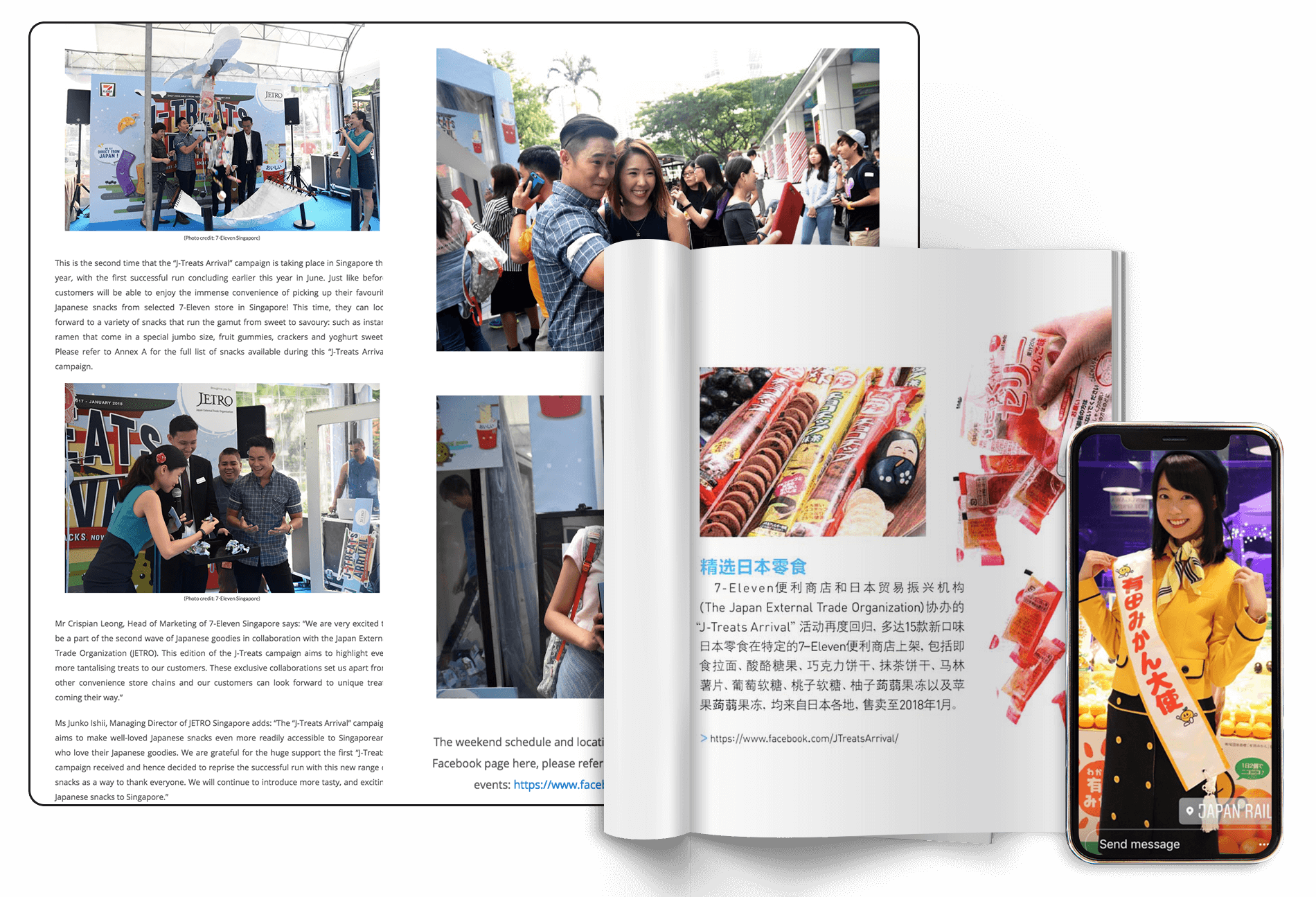 JAPAN PREMIUM MARKET
Japanese Groceries Retail in the Airport
Retail
Pre-inauguration, the brand assigned Affluence PR with the task to invite the media and key influencers to the launch of its first outlet at Singapore Changi Airport. Collaborating with the CAG (Changi Airport Group), Affluence PR planned an outreach strategy that invited key Japanese press and worked within a 1-week timeline to set up the launch despite strict logistics and security controls. More than 50 key media attended the event and reviewed the brand over the next few months.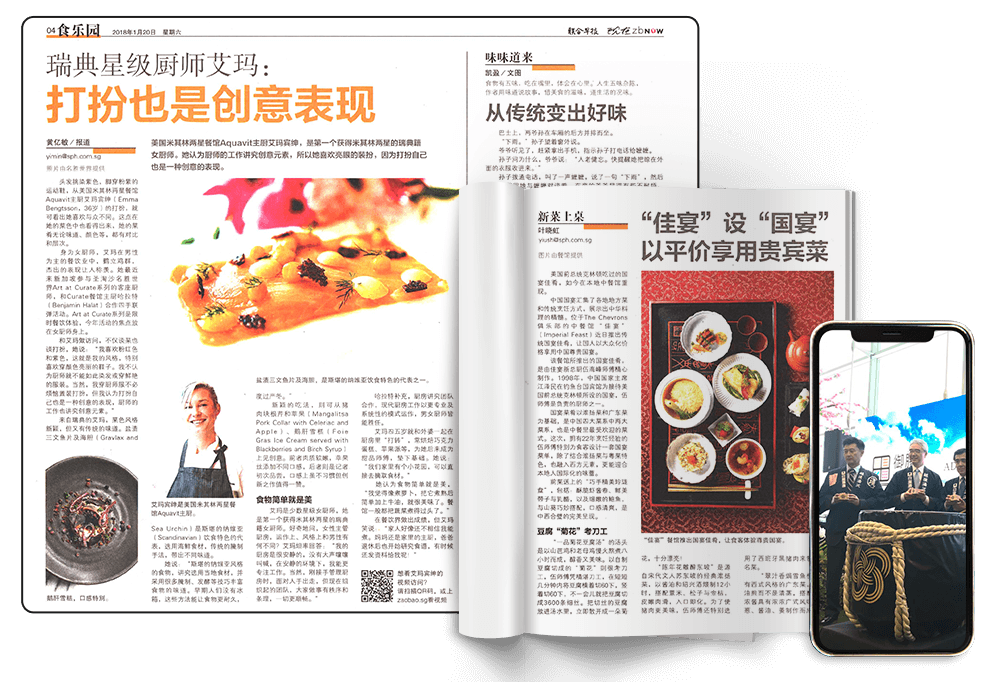 JUCHHEIM

High-end Chocolate Shop & Caterer
Retail
This Japanese version of the popular German sponge cake is lovingly made and packed into luxurious boxes. Ideal as gifts for a tea party or house visit, Juchheim baumkuchen have been reconfigured for the local palate (softer!). We introduced the media to the unique rolling methods of this delicious delight at their first and flagship store in Takashimaya.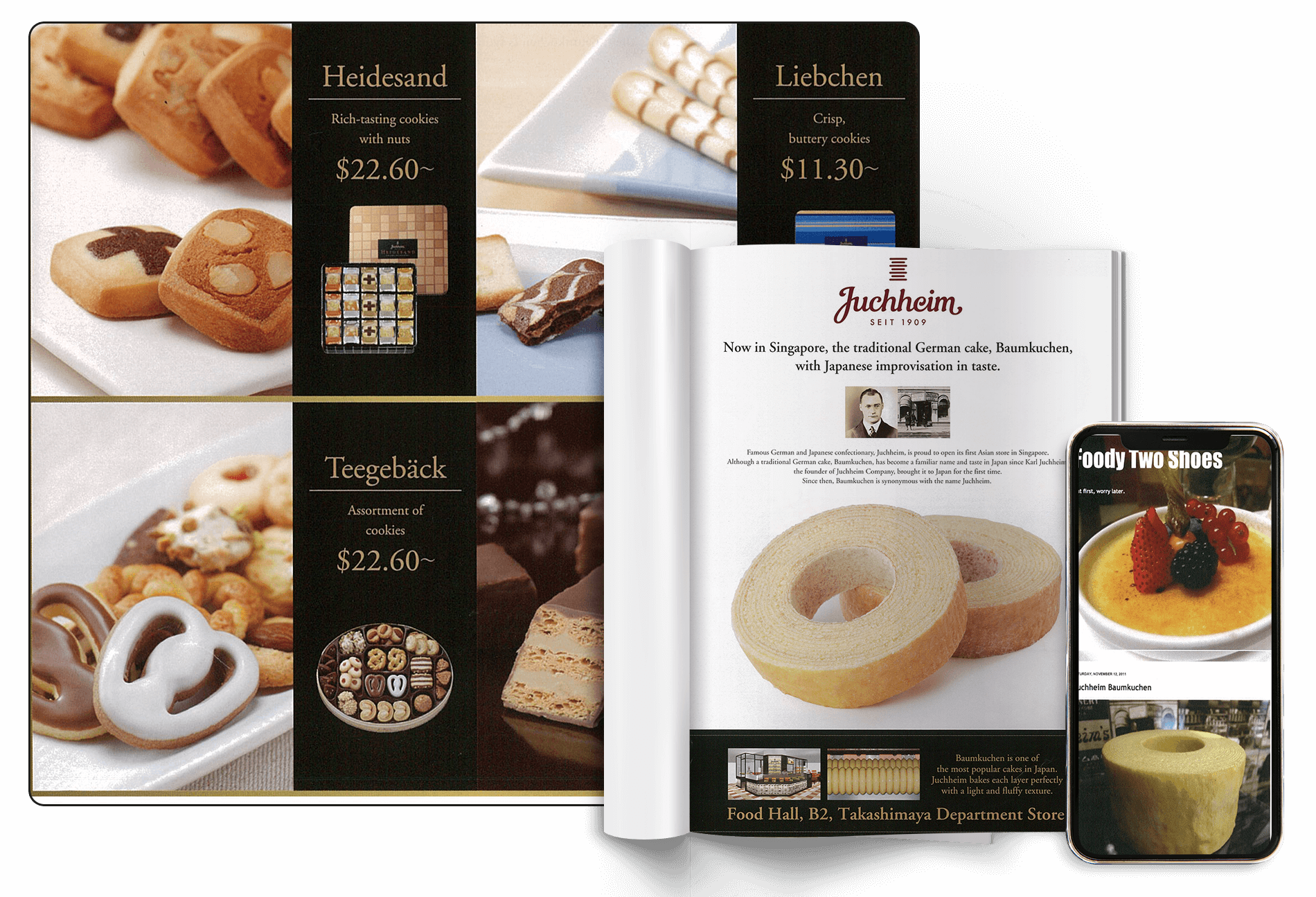 KING LIVING
Award-winning Furniture Designs from Australia
Retail
King Living has been designing and manufacturing contemporary, award-winning furniture since 1977. The company is known for its unique, deluxe furniture designs that combine style, flexibility, durability, and long-lasting personal comfort. King started a one-time project with Affluence PR to increase its outreach and drive more sales. Due to the highly positive results, it renewed its contract for another project. Now, King Living has confidently signed Affluence PR on retainer.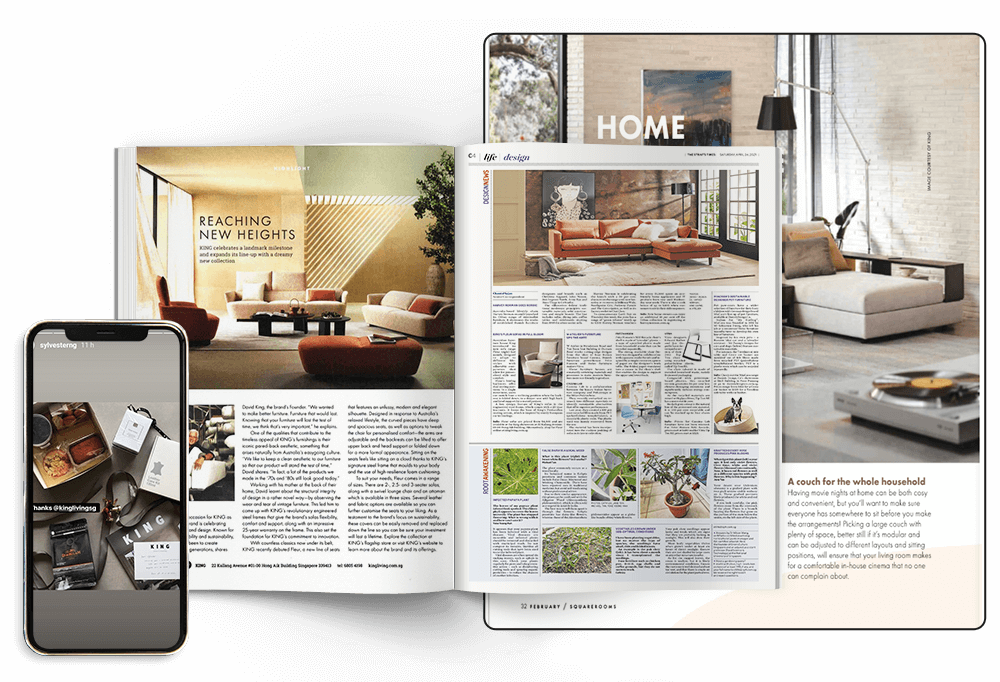 KRETA AYER COMMUNITY CLUB
Chinatown Festivals: Mid-Autumn Festival & Chinese New Year
Retail
Affluence PR was involved in the PR and development for the publicity for both Mid-Autumn and Chinese New Year Festivals in Chinatown from 2018 to 2020. We accompanied the media on food trails, street light-up events, held press conferences, and garnered over SGD 12 million worth of coverage for the 4 festivals in total. We also handled the viral Chang-Er facelift sensationalised by overseas media who featured the lanterns in the mid-autumn street light-up.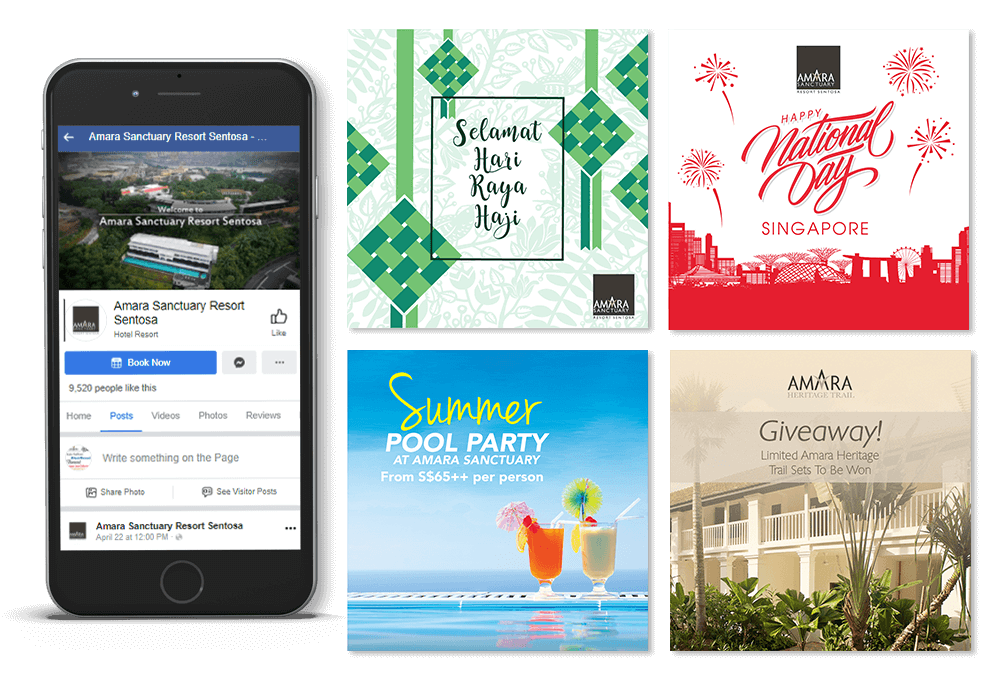 LIGHTYEARS
Danish Luxury Designer Lighting
Retail
Having worked with W Atelier and exclusive designer brands for over 6 years has given us deep insights into the design industry and retail management of a wide range of brands. Lightyears is a sub-set of the Fritz Hansen brand and over the years, we have created multiple creative angles to help garner key media reviews. Our highly experienced team also employs our heavily-polished PR and marketing strategies to boost the brand's reach.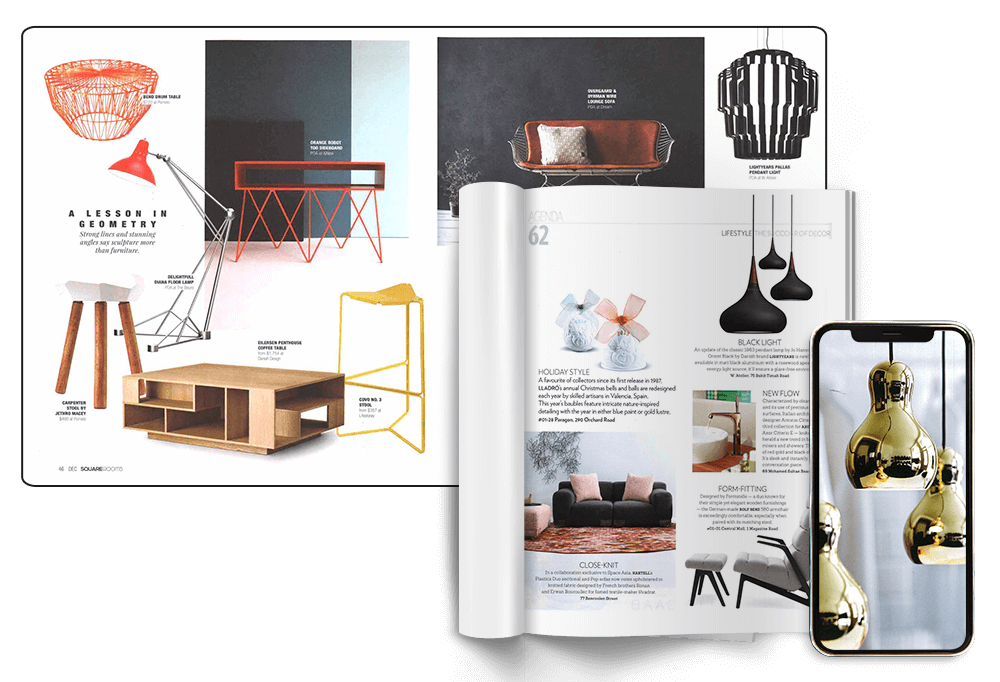 OBAG SINGAPORE
Custom-Designed Italian High Street Fashion Bags
Retail
Following the inauguration of this Italian-based flagship store in Singapore, Affluence PR was appointed to work on the PR and marketing for the brand. We constructed and employed a robust PR strategy for the brand to garner broad print and online media coverage. Media response was overwhelming as we worked with the brand to garner fashion influencer reviews and got media to craft their own bag from OBag's range of premium materials. Media was suitably impressed with the quality, the materials, the craftsmanship, and the service. Coupled with their own one-of-a-kind bag design, media reviews were enthused with many personal accolades for OBag.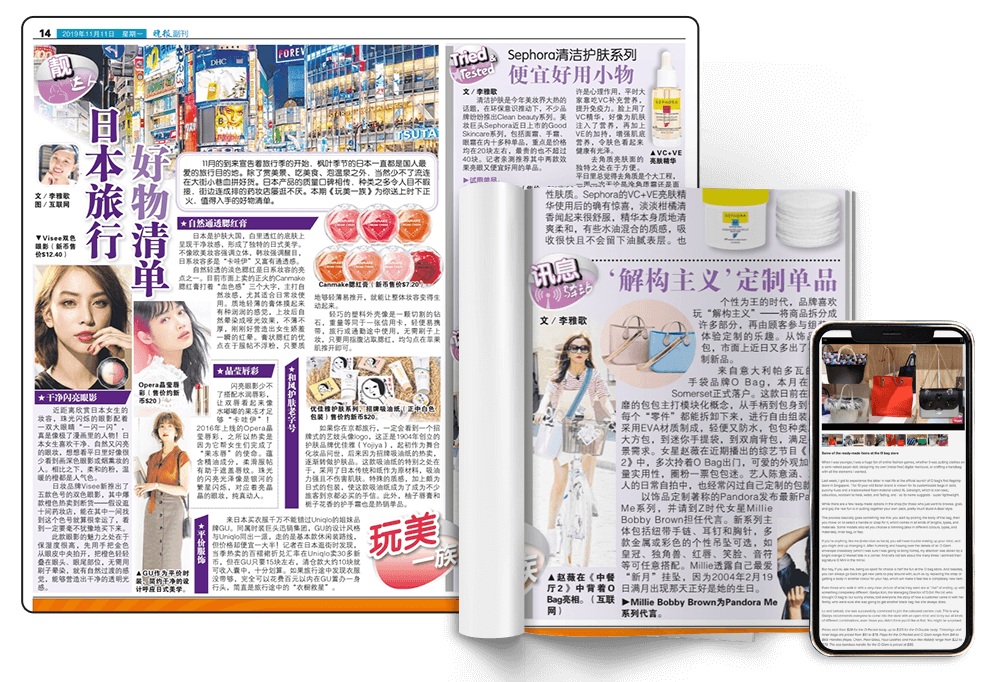 ONE PEOPLE.SG
Society Promoting Racial Harmony
Retail
Our team was employed to handle integrated marketing for One People's Race Against Racism in 2016. This included social media marketing, crisis management, public relations, influencer management, and sponsorship marketing. The run around the Marina Bay area attracted 6,000 runners. We worked with 8 prominent influencers to create multiple posts of the event to drive awareness. Additionally, we managed to generate hundreds of sign-ups on social media. PR value attained was SGD 639,000 across 66 articles.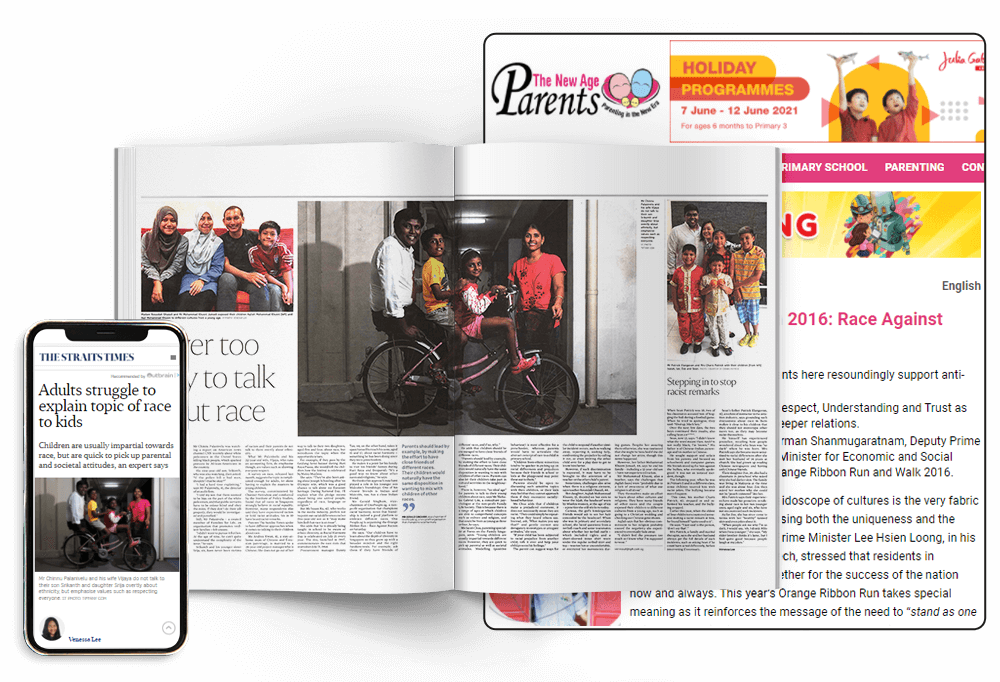 ORIS

Luxury Swiss Watches
Retail
Oris, a lead player in designing watches for pilots since the dawn of aviation, launched their Big-Crown Calculator pilot watch in BHG, Singapore, and we were asked to invite the press and manage the event. Oris was also a sponsor of the upcoming Singapore Miss Universe, and we worked with the Ms Universe team to get their contestants to model the Oris watches. From catwalk co-ordination to food service, media and guest invitation, we did it all!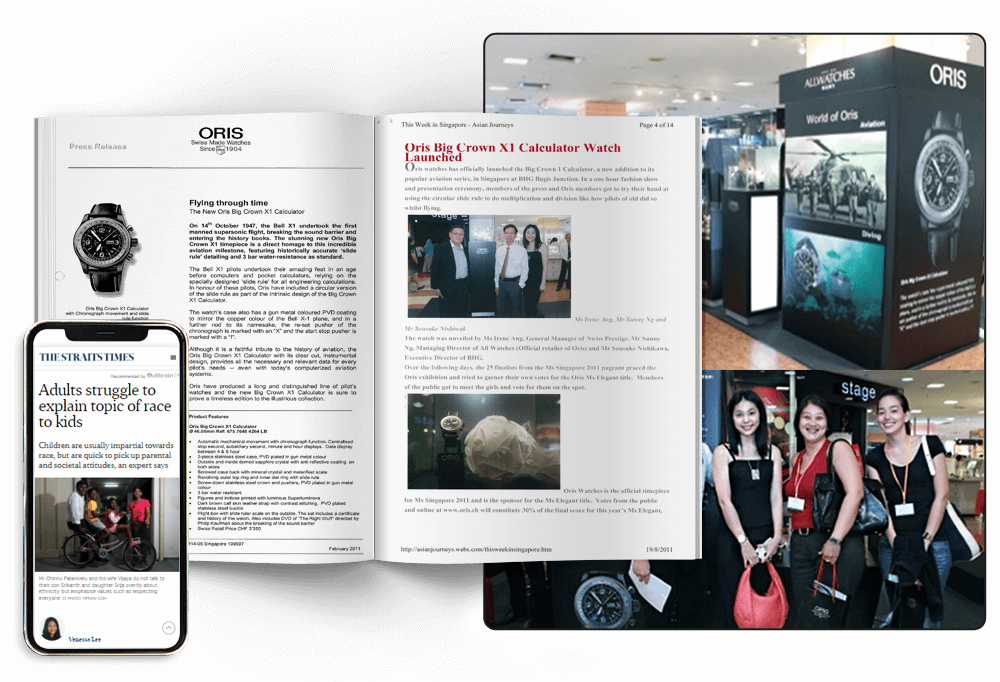 PEOPLE'S ASSOCIATION
Grassroots Association Promotion Community Bonding
Retail
Affluence PR handled the publicity for PassionArts for 3 years running, with tight timelines from the People's Association. Our teams manned 40 arts villages around the island over 6 weekends, handled media releases consolidating over 100 artworks, and engaged media every weekend at the PAssionArts villages. SGD 1 million worth of media coverage per festival was generated every 8 weeks.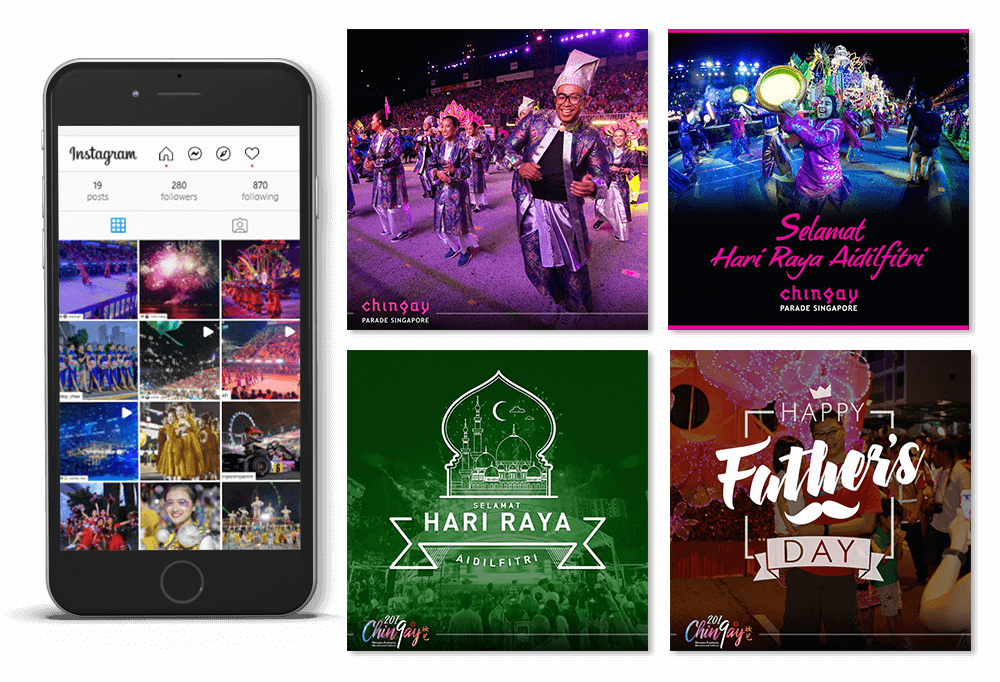 PLANET BEYOND
Creative Wearable Technology
Retail
Planet Beyond designs wearable tech featuring premium fashion ideas. Its team of engineers, scientists, and artisans continually push the boundaries and set the bar for what it means to build products for a better future. Affluence PR was appointed to boost awareness for the company's products to boost sales. Media pick up was enthusiastic with more than 30 media kits sent to Singapore tech and lifestyle media. Our work resulted in this tech brand being featured across several notable print and online media.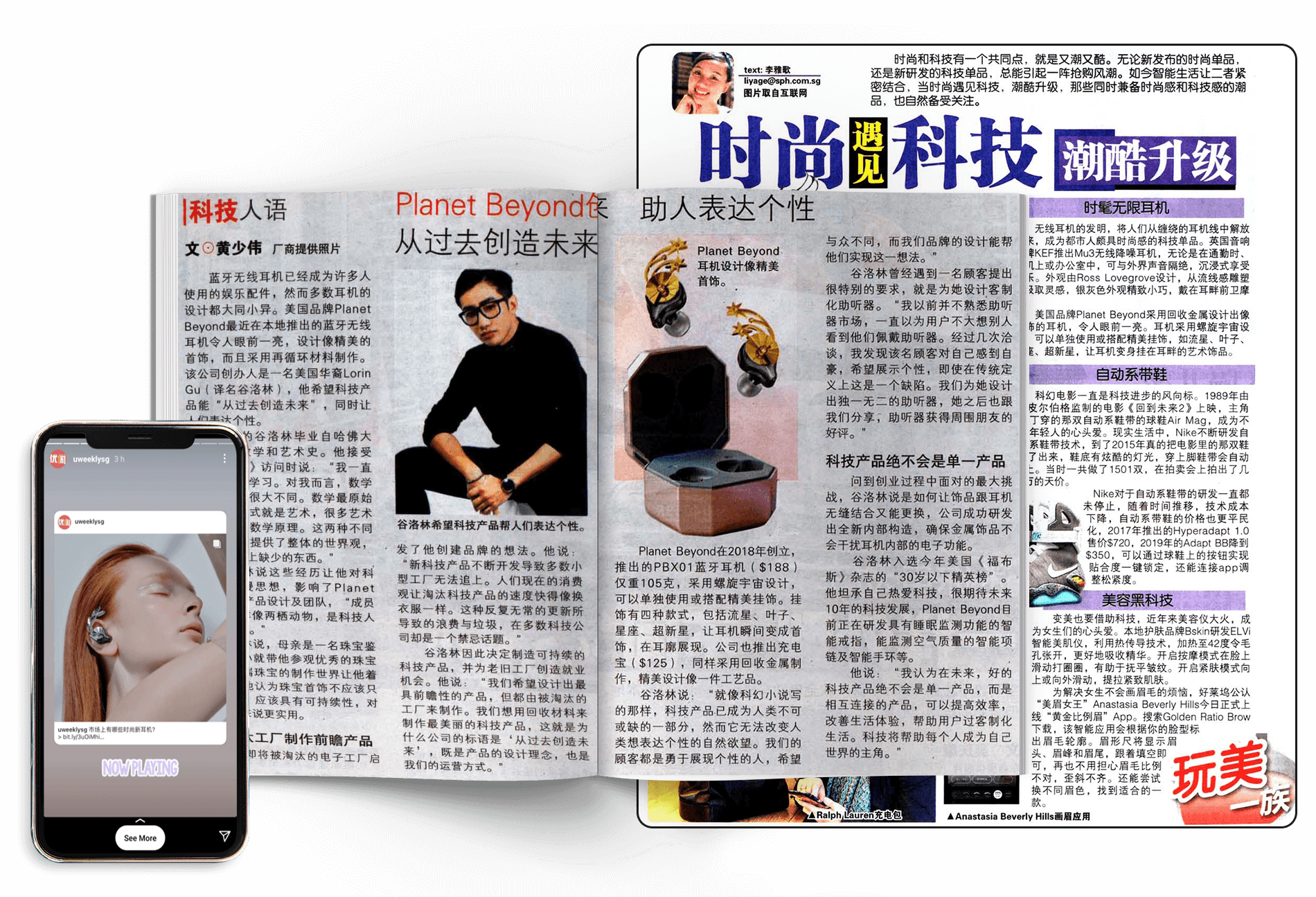 REPUBLIC OF FRITZ HANSEN
Danish Designer Furniture
Retail
Fritz Hansen is a well-known Danish brand famous for creating the Swan and Series 7 chairs, both designs icons across the designer homes worldwide. Our engagement as the media relations agency for W Atelier, and as the exclusive distributor for Fritz Hansen in Singapore, gave us the chance to work with top designers in Singapore in creating newsworthy stories for the brand. Our work resulted in the brand being featured in top print and online media publications.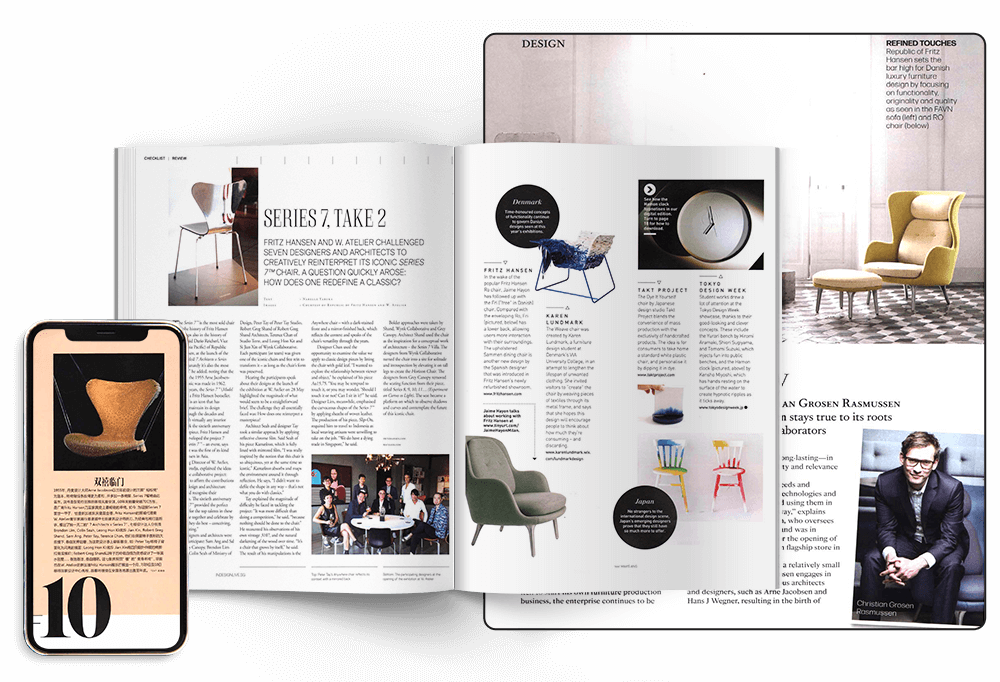 RISIS

Patented Gold-Plated Orchid Jewellery and Figurines
Retail
Pioneer of the unique orchid gold-plating process, RISIS has established itself as a well-regarded Asian gifts company globally. Affluence PR was the first agency on retainer for this brand, who had engaged us on an ad hoc basis for many years before. We then worked with RISIS for another 6 years, to perform regular media outreach for RISIS with its collection launches and CSR programmes, especially with the Children's Society. RISIS' zodiac-collection was launched and media-managed on Chinese New Year each year with an endowment gift for the first-born of the Lunar New Year. The work entailed our team staying up to midnight calling maternity hospitals to ascertain the first born of the year and being the first in the wards on Chinese New Year Day 1, to welcome the new baby with a RISIS gift ceremony in the ward.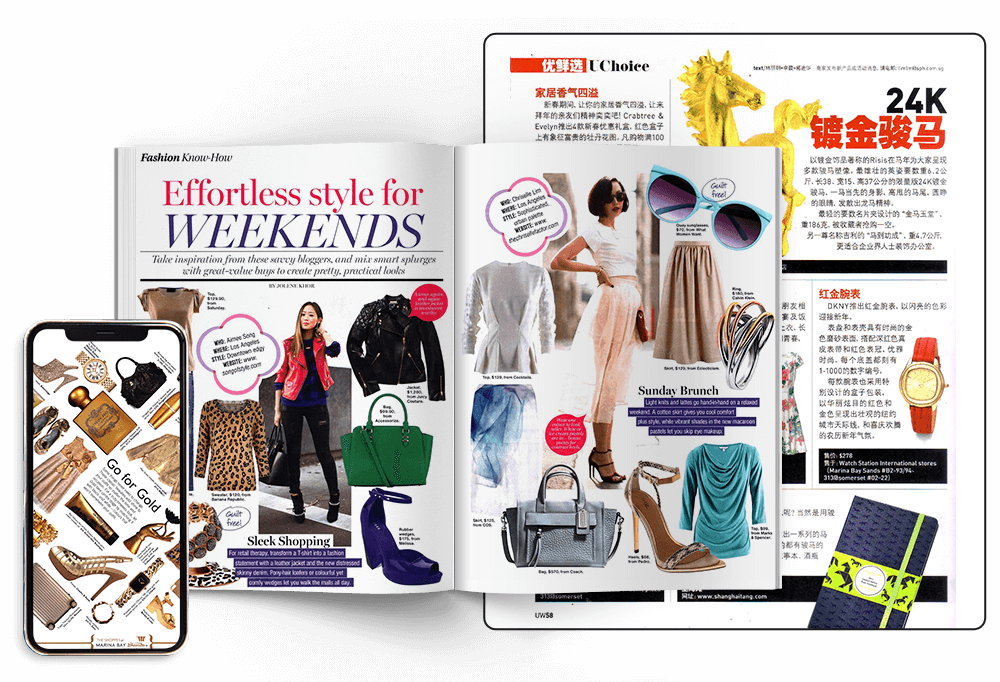 ROYAL SELANGOR
World's Foremost and Oldest High-Calibre Pewter Brand
Retail
Royal Selangor is the oldest, premium-quality pewter company in the world, with 130 years of heritage. The brand's launch was the outcome of a venture into the world of design and marketing to keep pewter relevant. Affluence PR was privileged to work with the Royal Selangor's marketing team to come up with media interest angles and events that would further the name of the brand, and strengthen its recognition and recall. We created several media lunches, and launches for the brand, garnering media mentions in multiple magazines, newspapers and radio programmes for the 4th generation of the company's leaders.
SINGAPORE LYRIC OPERA
Singapore's Foremost Opera Company
Retail
Singapore Lyric Opera features world-class and local opera performers under its repertoire. Due to our multi-faceted approach to PR and marketing, Affluence PR was selected above other agencies, to oversee the overall marketing for SLO's flagship annual production for the year, Carmen's Bizet, a classic opera. The outcome was high publicity across radio ads, newspapers, magazine reviews, and social media which helped us increase the opera's uptake of ticket sales by 10% from the previous years.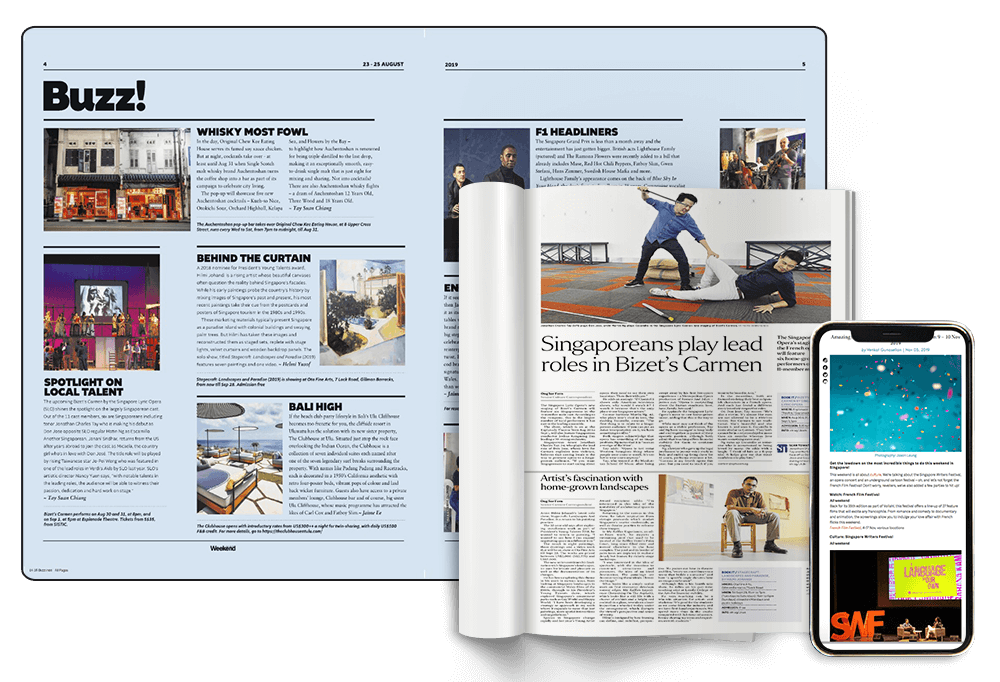 STRIDE RITE
American-Style Innovative Children's Footwear
Retail
Affluence PR was contracted twice by the Li & Fung Group to launch this new kids' footwear brand in the Forum Galleria and United Square, Singapore, for their 2 outlets. Affluence PR organised the grand opening for the store's launch with a theme specially assembled for children which covered everything from food to décor, children performers, cotton candy, popcorn, mocktails, a lion dance, and party poppers.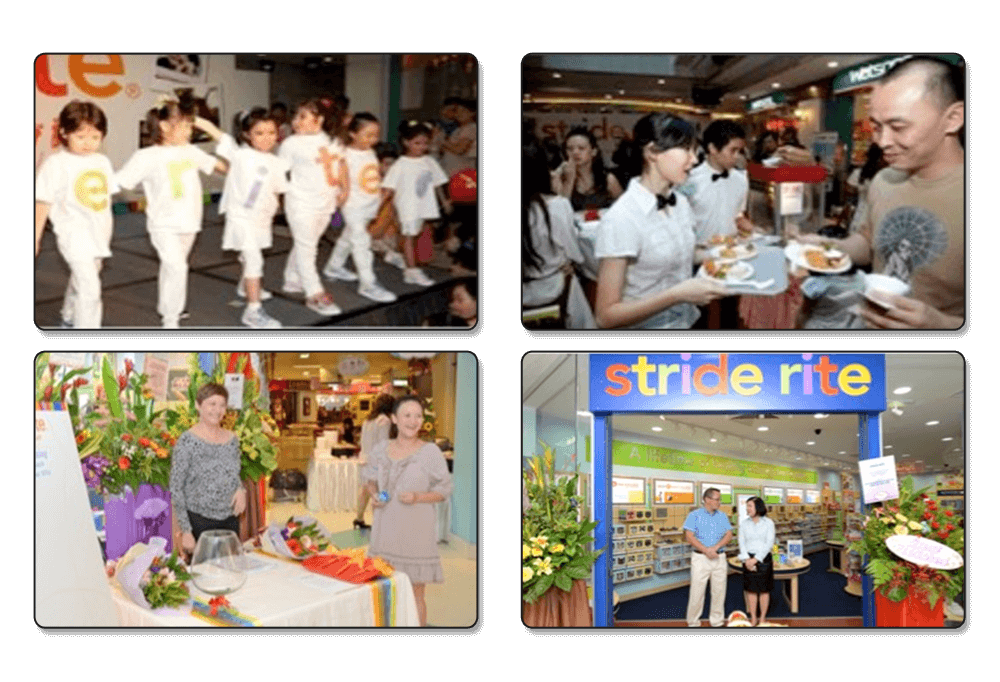 THE GRANDSTAND
Turf City Mall
Retail
The Grandstand launched a wildly successful Easter Egg Hunt in 2014 with the help of Affluence PR.
Housed in a refurbished horse racing grandstand building, the mall's challenge was attracting shoppers to their children brands on Level 4, which was generally not easily accessible. To address this, Affluence PR conceptualised a special mall-wide Easter egg hunt with a slew of tenant-driven programmes.
With a concerted and targeted publicity campaign devised and executed 2 weeks before Easter, and the exciting line-up of Easter activities, we managed to attract more than 3 times the expected number of children to the mall during the Easter event, a pleasant surprise for our client.
The feather in our cap was when the tenants who had previously refused to open for Easter (citing that past mall-wide activities did not generate sufficient mall traffic) called us after the first day and asked to be included in our activities. The client also called us at the end of day#1 to print and provide additional hunt materials for the remaining 2 days due to the unexpected overwhelming demand. Unfortunately, as printers were closed for the long weekend, we had to tell the client to photostat the printed materials while we provided additional prizes for the hunt, but it was a good problem to have!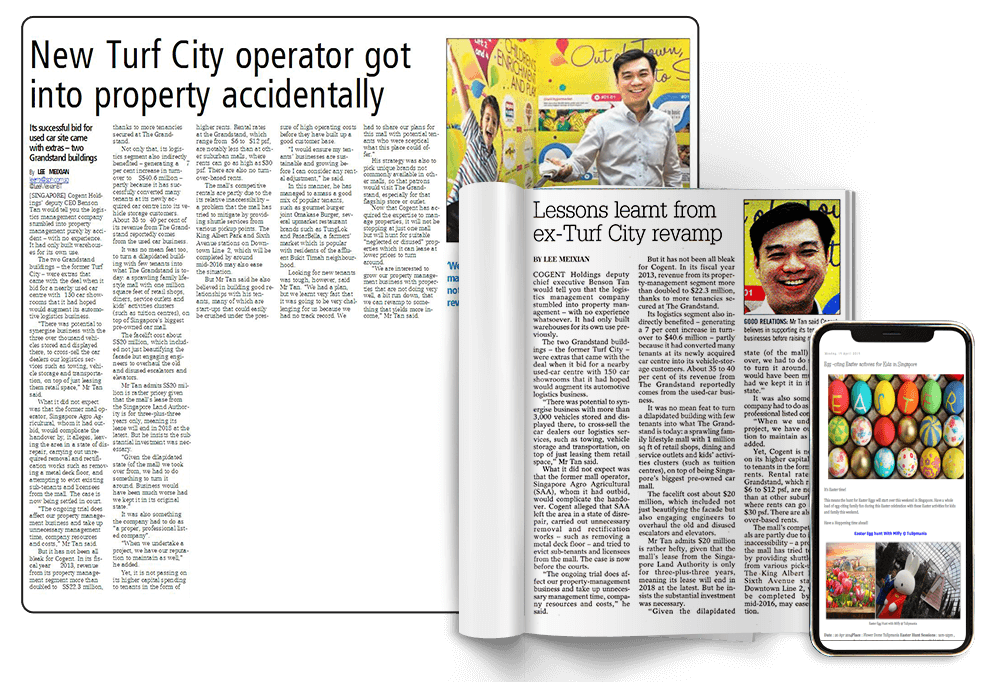 TOTO
Japanese High-Tech Sanitary Ware
Retail
Toto, a global brand of sanitary ware well-known for their leading innovations in creating the hurricane flush system as well as the automatic seat lift and close feature, has been in our arsenal of ID and retail brands that we have been promoting for over 6 years. The upshot is continual publicity for the brand by boosting its recognition and recall each year.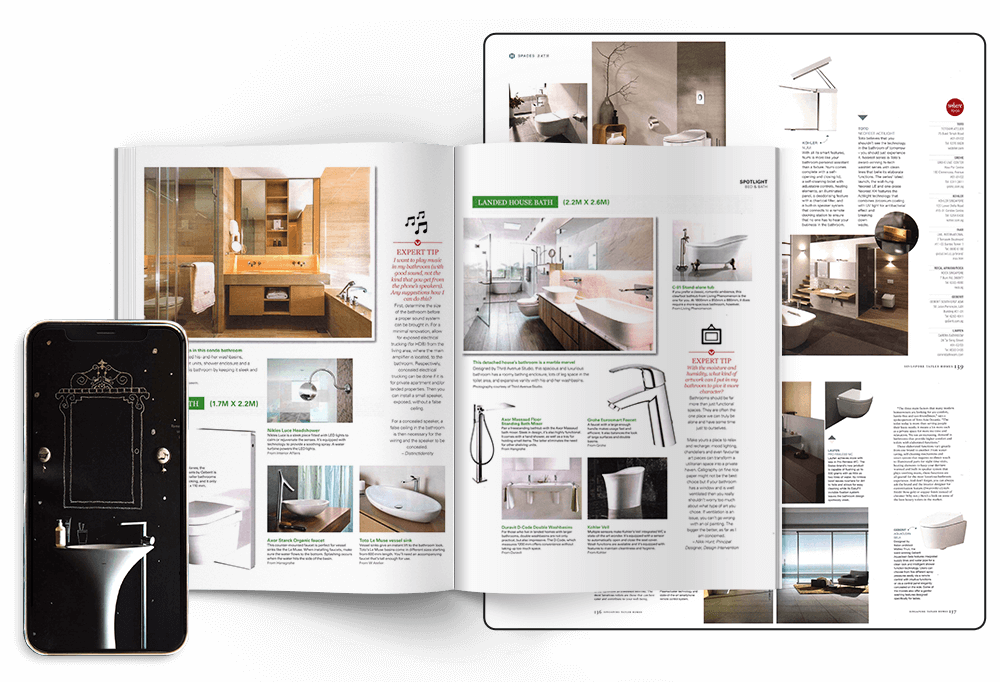 W ATELIER
Luxury Home Accessories and Furniture
Retail
W Atelier is the exclusive distributor for a wide range of high-end home and sanitary ware. They represent Toto (premium sanitary-ware from Japan), Fritz Hansen (Danish luxury furniture), and Light Years (Danish designer lighting) in Singapore. Over the years, we have helped W Atelier garner multiple reviews in design-centric media and raise the profiles of the company and brands they handle among the design community and general public through a series of ingenious media engagement strategies devised with the highly-passionate marketing team.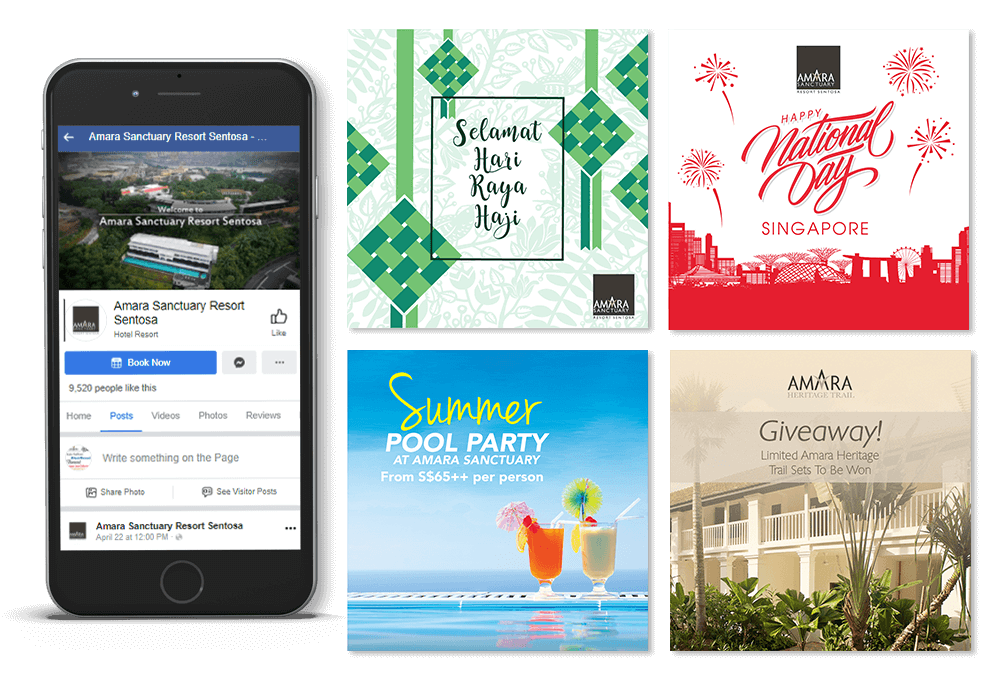 WILKHAHN ASIA PACIFIC
Designer German Office Furniture
Retail
Premium German office furniture designer and manufacturer, Wilkhahn, opened a new flagship showroom in Singapore. The new 3,200 sq ft premises featured many of the German brand's most iconic pieces of furniture that are characterised by their multi-functionality, ergonomic design, and convertible features. Our team was appointed to garner media engagement for the showroom's launch. We employed our successful PR strategy and approached a wide range of media representatives to attend the event. The outcome was highly fortuitous.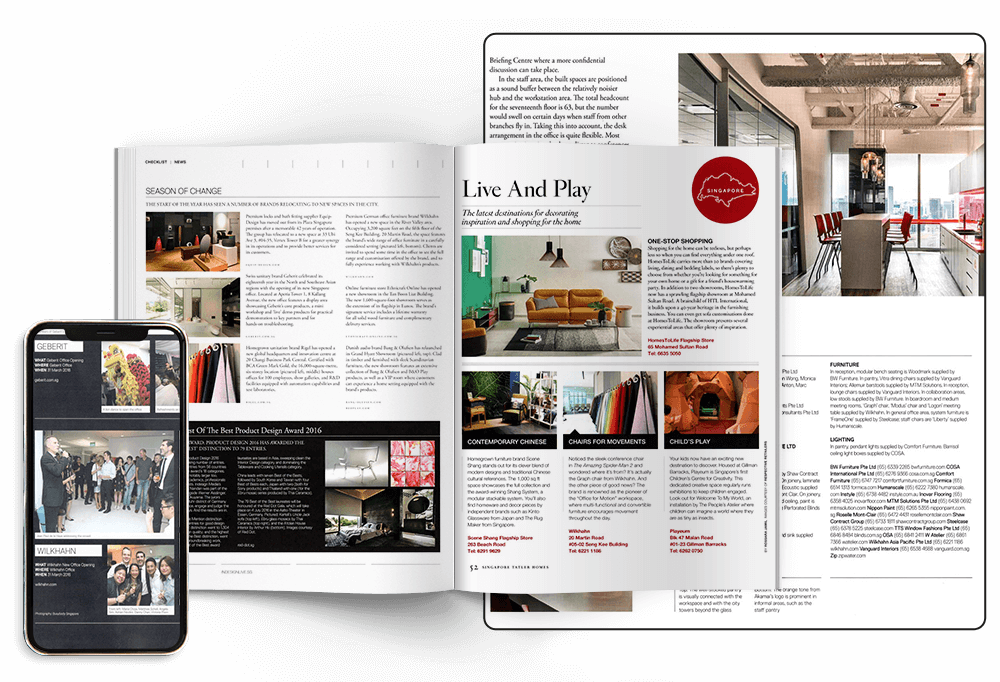 ZOFF
Leading Eyewear Chain from Japan
Retail
This premium Japanese spectacles brand aimed to cross the national borders, and set its eyes on Southeast Asia with the launch of its first flagship store in Singapore. With Affluence PR's smart public relations strategies, the media engagement for Zoff attracted a cumulative attendance of over 60 guests comprising of invited representatives of key media from Singapore and Japan, and social influencers from Singapore. Zoff was also featured in the MoneyWeek segment on Channel 8. Total media coverage garnered for this eyewear outlet amounted to SGD 358,314.00.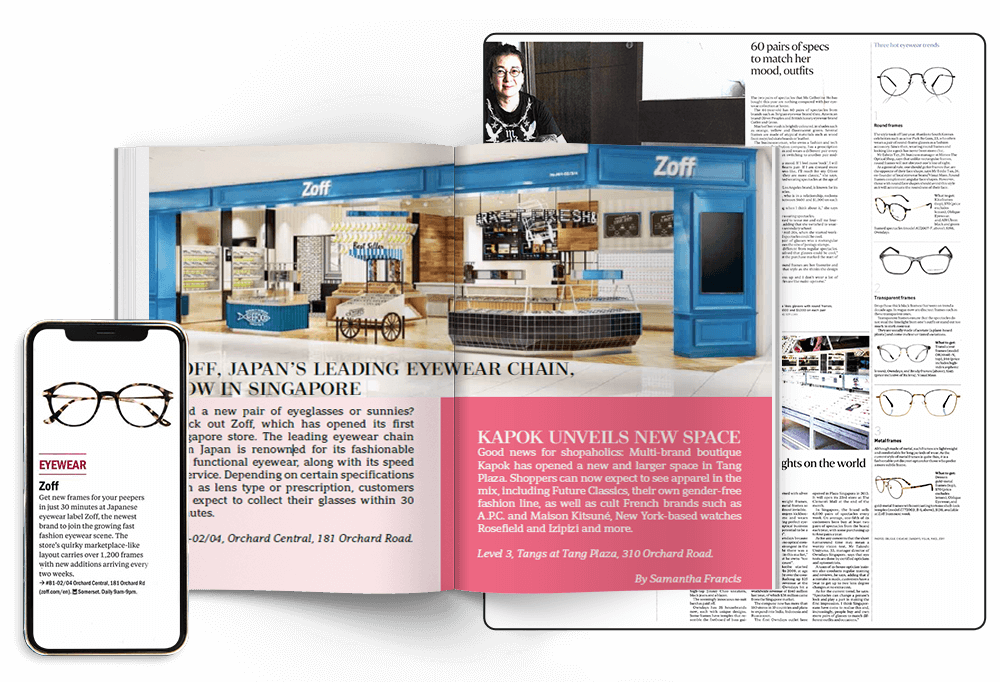 Check Out Our Social Media Portfolio